The FEMA chief told Florida Keys residents that they'll need to fend for themselves.
"You're on your own until we can actually get in there, and it's safe for our teams to support local and state efforts," FEMA chief Brock Long said in a statement, reported the Weather Channel.
"The message has been clear — the Keys are going to be impacted, there is no safe area within the Keys, and you put your life in your own hands by not evacuating."
In all, 7 million people have been urged to evacuate the major hurricane, which is predicted to bring heavy rains, storm surge, and winds.
Forecasters told AP that winds of 110 mph are expected to hit the Florida Keys "around daybreak Sunday."
"What we have to do is set citizen expectations. We are not going to be there right after storm passes. We need to be sure that the roadways are clear, we need to get trucks in to get stuff there," he added. "And that's why we ask people to be prepared for three days, and you know hopefully in these landmark events, citizens will start to take these preparedness measures seriously. All over the country, we're asking you to be prepared. We cannot be there right after the storm," Long added.
The National Hurricane Center says Irma should hit Florida sometime early Sunday morning, and it's likely already slamming portions of the Florida Keys.
Another 700,000 people were asked to evacuate in Florida before Hurricane Irma, and many of the new evacuations being along the western coast of the state, according to the Associated Press. A state of emergency has been declared in the states of Florida, Georgia, Alabama, South Carolina, North Carolina, and Virginia.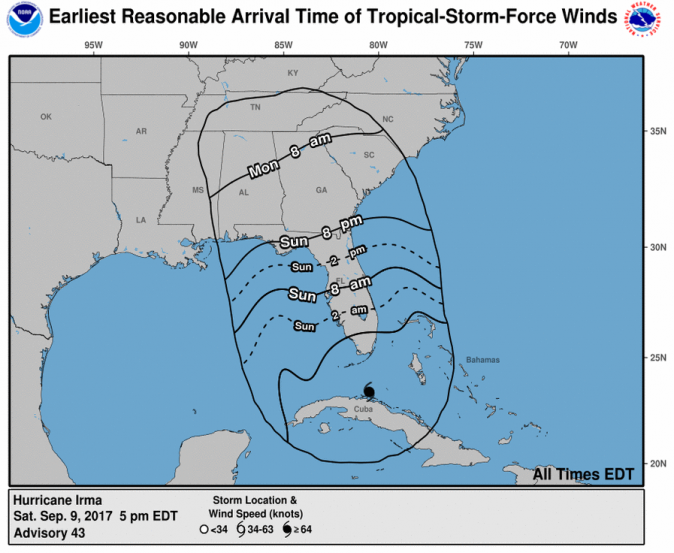 "This is a sobering, scary situation," Dr. Rick Knabb, a hurricane expert with The Weather Channel, said Friday night.
Gov. Rick Scott painted a grim—but necessary—picture.
"If you have been ordered to evacuate, you need to leave now," Florida Gov. Rick Scott said Saturday evening, according to NBC. "This is your last chance to make a good decision."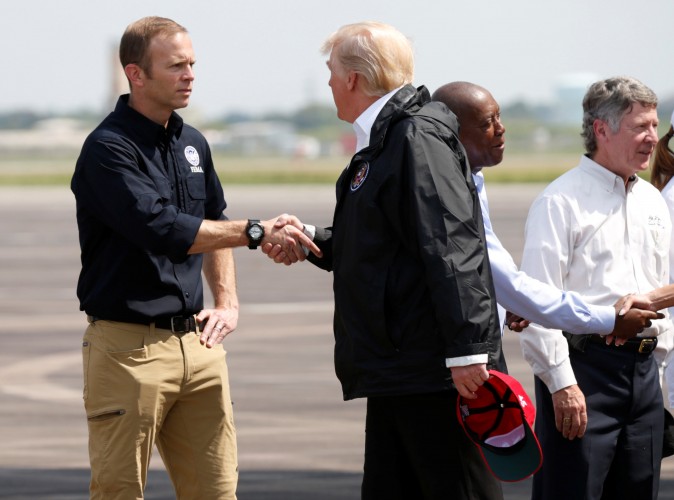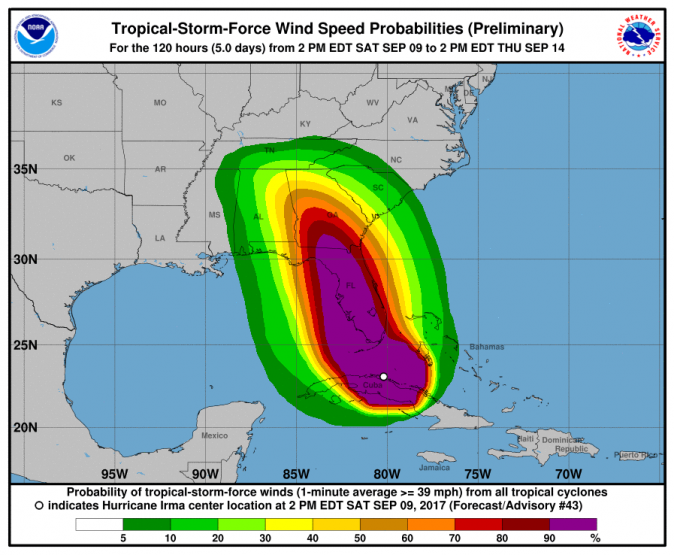 "The storm's here," said Gov. Scott Saturday morning. "This is a deadly storm, and our state has never seen anything like it."
"It's going to be very difficult to survive this if you're in the Keys," Scott said, according to the Weather Channel. "I'm begging you to get out."