"Desperate Housewives" actress Felicity Huffman may avoid jail time for her role in the college admissions scandal due to her lack of criminal history, her decision to plead guilty, her display of remorse, and the relatively small amount she paid.
Prosecutors have claimed that Huffman paid $15,000 to a Harvard graduate to correct her daughter's SAT score, giving her a 400-point boost. Other parents, including "Full House" actress Lori Loughlin, allegedly paid as much as $500,000 in the scam.
Earlier this month, Huffman said she would plead guilty in the case and issued a lengthy apology.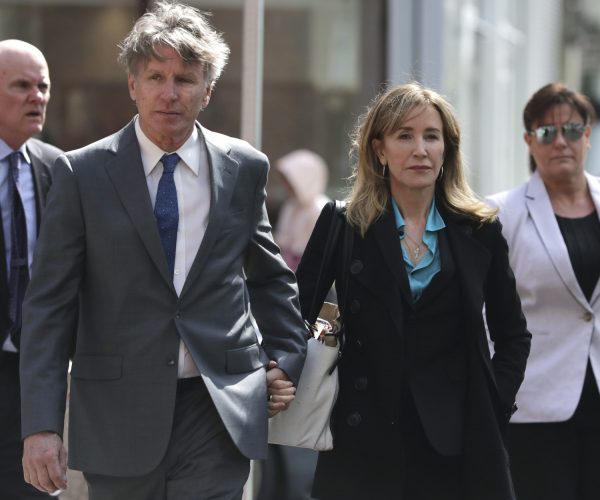 According to the Los Angeles Times on April 20, Huffman could get home confinement in the case. Under federal sentencing guidelines, she could face four to 10 months in prison.
A legal expert told the LA Times that a judge could allow her to serve her sentence at home while wearing an ankle monitor instead of going to prison.
"In federal court, the judge has the legal discretion to not follow the sentencing guidelines, as they are advisory, not mandatory," Dmitry Gorin, a former prosecutor in Los Angeles, told the paper. "A person with no criminal history with no serious criminal intent and a strong law-abiding background should not be sent to prison."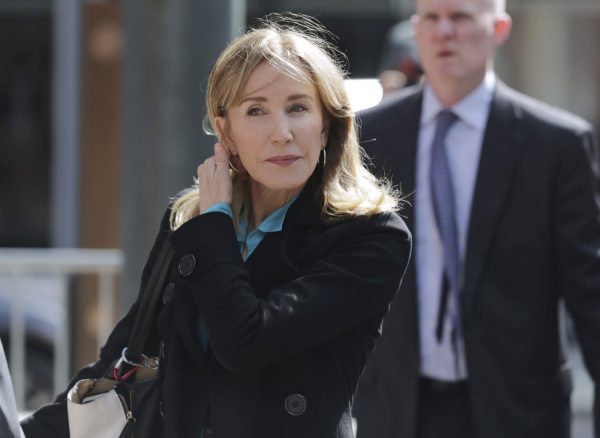 "I suspect her lawyers will do everything they can to highlight these points and keep her out of prison," he added.
Another expert said that because she was among the first parents to admit guilt in the case, she could receive relatively lax punishment.
"She was first out the gate to take responsibility and will be handsomely rewarded for it, especially if the other defendants drag their feet, which [we're] beginning to see," said Louis Shapiro, a federal defense attorney, according to the Times.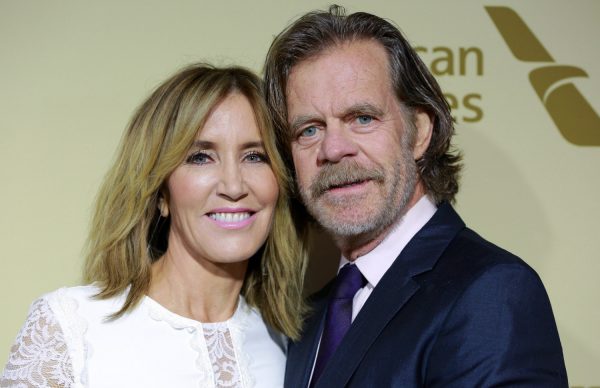 Huffman is slated to appear in court on May 21.
In a statement this month, she said, "I am in full acceptance of my guilt, and with deep regret and shame over what I have done, I accept full responsibility for my actions and will accept the consequences that stem from those actions."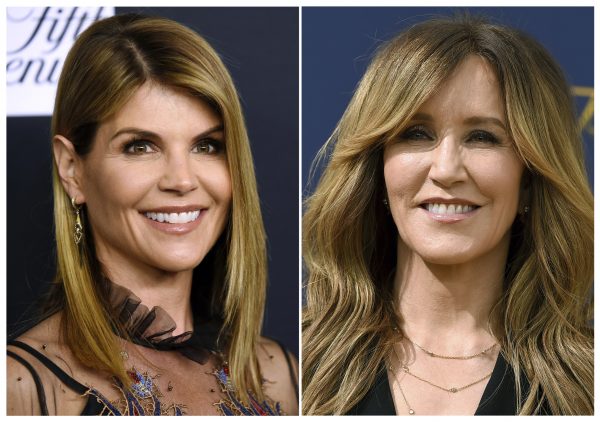 What's more, she added that her daughter "knew absolutely nothing about my actions" in the scam, adding that she "betrayed her."
"This transgression toward her and the public I will carry for the rest of my life. My desire to help my daughter is no excuse to break the law or engage in dishonesty," Huffman continued.
Loughlin and her designer husband Mossimo Giannulli, meanwhile, have been accused of paying $500,000 to have their two daughters admitted into the University of Southern California as fake crew recruits.  They could face up to 40 years in prison.