For two weekends in September, a collaborative event between Orange County Arts Council and LEGOLAND New York Resort "Celebration of the Arts," brings arts and entertainment to the local communities. Based on the themes of "build, create, imagine," this pilot initiative features local artists and performers from a diverse background.
The first weekend's performance featured E'Lissa Jones, Chickenshed Theatre, Wickham Works, and the Dance Department from Fei Tian College at Middletown (FTC Middletown).
The FTC Middletown dancers performed classical ballet works, Chinese dance repertoire pieces, and student choreography. Some pieces painted picturesque scenes and portrayed different moods, while other dances told stories from ancient China.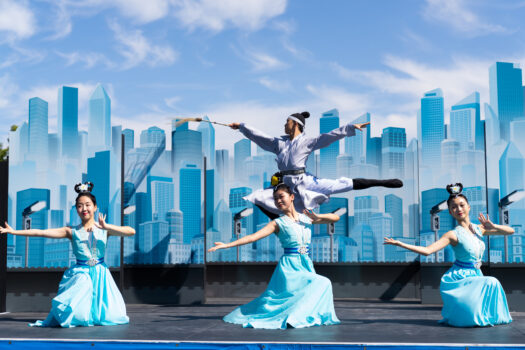 According to its website, FTC Middletown is a private, non-profit college that offers specialized undergraduate and graduate programs in the Arts and Sciences. Its dance department programs are steeped in traditions of the East and West. It provides students with rigorous training in either classical ballet or classical Chinese dance, and prepares graduates to become performers, choreographers, educators, or administrators.
FTC Middletown students expressed their appreciation to the organizers, "it is a wonderful opportunity for us to showcase beauty and grace of traditional arts to our communities."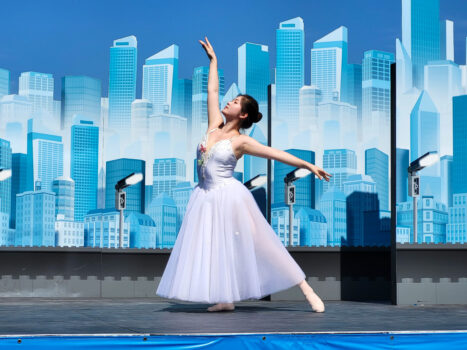 Through various performances, collaborations, and educational outreach events, the FTC Middletown dance department aspires to share traditional arts with local communities.
The coming weekend (Sept. 17–18) lineup of artist groups include Art Lillard and His Band, Chickenshed Theatre, Cari Skier, Warwick Center for the Performing Arts, etc. For more information, please visit the Orange County Arts Council website.