Themed "Feel the Sunshine," the Orange County Fair—one of California's largest—is returning to Costa Mesa this week for a fun and delicious summer emerging from the pandemic.
"We are excited to invite everyone to come out to the 2022 OC Fair and 'Feel the Sunshine,'" OC Fair & Event Center CEO Michele Richards said in a statement.
Running from Friday, July 15, to Sunday, Aug. 14, the fair returns with more rides, vendors, and live performances this year.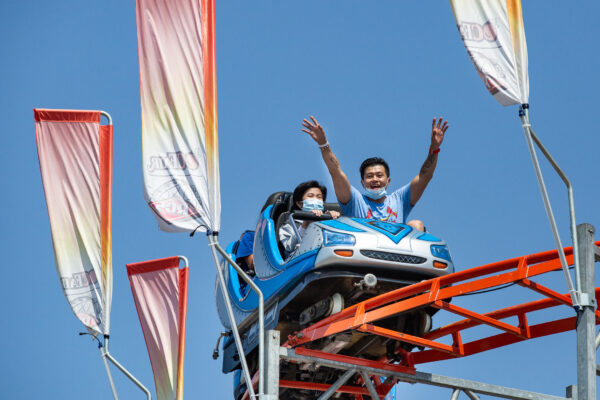 Like the previous year, the fair's daily capacity will be limited to approximately 45,000 for a better guest experience and require visitors to purchase tickets in advance.
"The annual OC Fair is a wonderful opportunity to provide fun and education to the community," OC Fair Board Chair Doug La Belle said in the statement. "Our guests get to experience agriculture, our competitions, Centennial Farm and Heroes Hall along with all the excitement of the carnival, food and entertainment."
Approximately 100 vendors will be offering special food items from Mexico, Italy, China, Korea, and more.
The fair will be bringing back visitors' favorites, such as Russell Brothers Circus, The Magic of Frank Thurston magic show, and All-Alaskan Racing Pigs.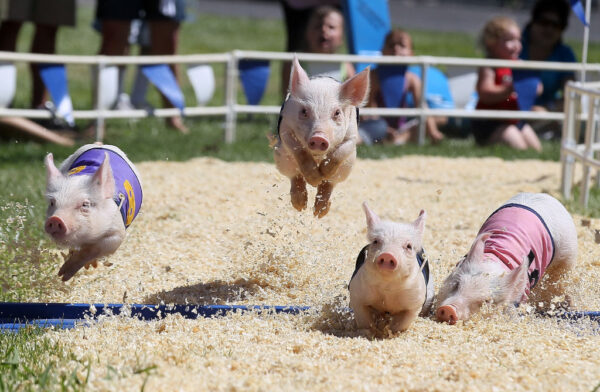 In addition, community members can also showcase their talents by entering one of the competitions such as handcrafts, photography, woodworking, and wine contests. The fair has accepted over 3,000 entries and issued 1,400 awards to participants in 2021.
Two carnival areas will be filled with dozens of rides and arcade games including Balloon Ride, Carousel, and Monster Trucks. Visitors can purchase game tickets or unlimited ride wristbands online.
Live performances will be available throughout the 23-day event at Pacific Amphitheatre, The Hangar, and Action Sports Arena, featuring Steve Miller Band, ABBA LA, Bee Gees Gold, Which One's Pink?, 24K Magic and the brand new show, LA Sound Machine, among other artists.
Tickets to live performances include same-day fair admission and can be purchased at Ticketmaster.com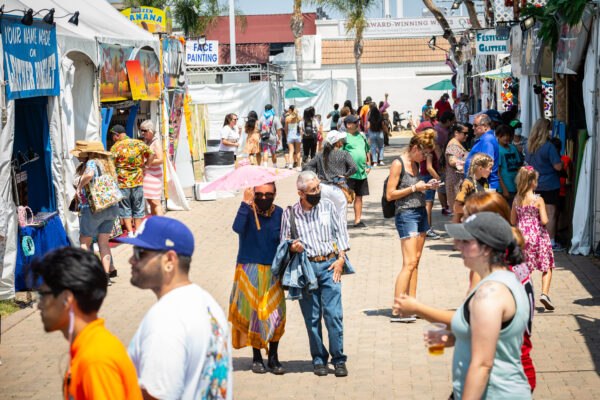 The Orange County Fair is one of the most attended fairs in California—alongside the Los Angeles County Fair in Pomona and the San Diego County Fair in Del Mar—with over a century of history.
In previous years, the fair was attended by over a million people, and about half were local residents.
The first was held in Santa Ana in 1980 shortly after the founding of the county. Residents have been enjoying summertime celebrating the communities and their heritage at the fair, where most guests are returning visitors.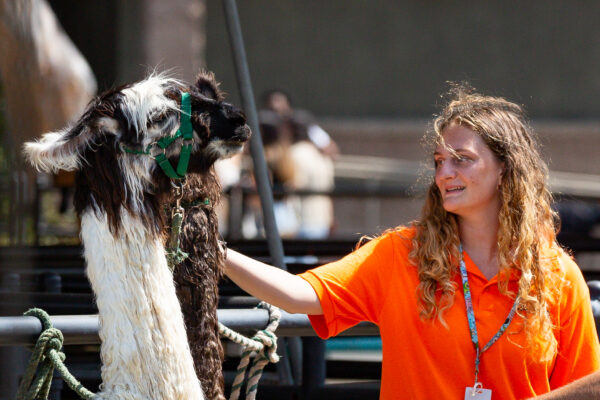 The fair opens from Wednesday through Sunday, from 11 a.m. to 11 p.m. on weekdays and to midnight on weekends.
General admission is $12 on Wednesday and Thursday, and $14 from Friday to Sunday. Tickets for seniors and children are $7. For more information, please visit ocfair.com