Fee Hike Will Stifle Canada's Indie Music Scene, Says Group
Foreign worker changes could hurt clubs, arts promoters
September 4, 2013 11:12 pm Last Updated: September 4, 2013 11:18 pm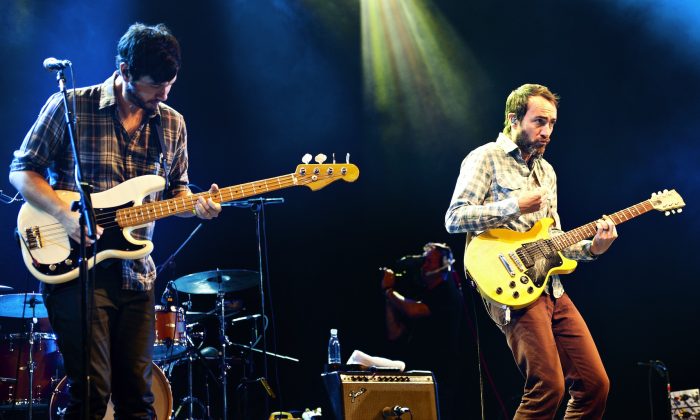 New federal fees that make it much more costly for foreign musicians to perform in Canada will put the country's independent music scene in jeopardy, says the Canadian Independent Music Association.
Changes to the temporary foreign worker program, which came into effect July 31, means venues now have to pay a non-refundable LMO fee of $275 as well as shell out $150 for a work permit for each visiting band and crew member—at every venue they play.
Previously the fee was $150 per visiting band member and maxed out at $450 for the entire band. It was a one-time fee paid to enter and work in Canada and allowed bands to play any venue in the country.
Now, a four-person international act coming to Canada costs about $1,700 per show in application fees and permits.
"This is going to impact the entire ecosystem of the Canadian music industry," says Stuart Johnston, president of the Canadian Independent Music Association (CIMA).
The fee hike applies only to smaller venues such as bars and restaurants, not large concert halls or festivals—something Johnston says will pose a problem for small venues, as they already struggle to make a profit when booking lesser-known independent artists.
"It's a high-risk business, and when you're looking at a venue that [seats] 125, 150, 200 people you're struggling to break even, and you're taking a chance," he says, adding that small venues should be exempt from the fees.
Johnston knows of at least one tour that has been cancelled due to the changes, and says the higher costs are affecting not only venues but all those involved in the industry.
"It's impacting small labels. It's impacting mangers. It's impacting booking agents and promoters, as well as bars and restaurants," he says.
"It's also impacting our artists—those artists that exchange culturally with international acts that may tour with these international acts. It's putting into jeopardy potential opportunities to co-market, co-play, and co-tour with other international acts."
Fees Reasonable, Says Kenney
The changes to the temporary foreign worker program (TFWP) were intended to ensure that Canadians are given the first chance at available jobs, in light of hiring scandals involving foreign workers that sparked controversy in recent years.
Employment Minister Jason Kenney says the fee covers all foreign workers in any field, and doesn't target the arts specifically.
"If people, it doesn't matter what kind of business they're running, if they want to bring someone in from abroad they have to go through a process. It seems to me quite reasonable that they should have to pay the cost of that," he told the CBC.
Johnston is surprised his organization was not consulted or warned of the changes and believes the impact to the music industry is an unintended consequence of the new TFWP rules. He has sent a letter outlining his concerns to Kenney and has been told the government is taking his concerns into consideration.
"When it came to the music industry we think that [the changes] were a bit of an oversight and they didn't appreciate the nuances and the significant differences between touring musicians and foreign workers in other industries in Canada," he says.
"[CIMA members] are very concerned—they're shocked, they're nervous, and they're trying to be hopeful that this is indeed an oversight on behalf of the government."
Big Support for Petition
Carlyle Doherty, an avid concert-goer who works in the entertainment industry, last week launched a petition on Change.org demanding that Kenney change the new regulations.
The petition went viral, garnering over 100,000 signatures, and has been endorsed by many popular musicians, venues, and DJs.
"It's just amazing to realize that our passion for music and culture in Canada is matched by so many," Doherty said in press release.
"The musicians, agencies, friends, and most importantly fans of live music who are responding to the petition are an inspiration and motivation to forget about sleep and do everything we can to encourage an exemption to be made."
Some promoters are also concerned about how the higher fees will affect up-and-coming musicians.
"It's already very, very difficult for small venues like bars and restaurants we work with to pay for artists. Most are just not going to be able to book international artists anymore," says Jeremy Bridge of Calgary-based production company PK Sound.
"This is where all these bands start out. Think of every band you know that has made it, all of them started out spending years and years touring restaurants and bars."
As word spreads about the new fees for visiting artists, Johnston hopes it will not stain Canada's reputation.
"The perception that Canada is not open for business when it comes to music and culture—that's a real danger," he says.