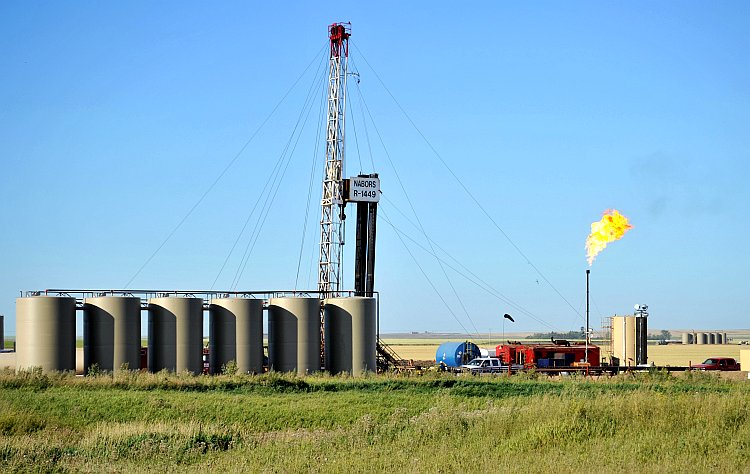 North Dakota continues to boom during this economic downtime due to its vast oil industry. The Department of the Interior (DOI) visited North Dakota last week and revealed new plans to expedite domestic oil processing in the area. However, there may be many additional economic benefits to local tribes and other affiliated parties vastly overlooked.
The DOI plans include initiatives to speed up development of energy resources on U.S. public lands, as well as Indian trust lands in North Dakota and the neighboring states, such as Montana, and throughout the nation.
The major initiative incorporates a new automated tracking system spearheaded by the Bureau of Land Management (BLM). The DOI's efficiency projections include a two-thirds reduction in time for the permit review period, which could be reduced down to as few as 60 days. In turn, sales and oil processing from federal lands and gas leases is expected to increase as a result.
The objective of the new tracking system will be to seek out and flag absent or incomplete information. The hope is to reduce or eliminate the unnecessary delay amended paperwork would take for oil companies and the BLM.
"By upgrading and improving our oil and gas drilling permit processing systems and technologies, we believe we can improve efficiencies while ensuring thorough reviews for safety and compliance," commented Secretary of the Interior Ken Salazar in a DOI press release.
Fifteen thousand applications for permits to drill have already been filed and processed by industry companies and the BLM since 2008. An estimated 5,500 are expected this year. More approved permits means more jobs for Americans, and oil for both domestic and exportation use.
However, a major overlooked economic gain includes Indian tribes that will benefit from the Dakota oil boom. Specifically, a partnership between the Bureau of Indian Affairs and the three tribes of the Fort Berthold Reservation in the center of the Bakken play area of North Dakota has together seized an economic cooperation that is mutually profitable.
Individual landowners and tribal governments alike have already increased their royalty revenues. From 2008 to 2011, Indian trust lands increased royalty revenues from $1.8 million to $106.7 million, showing a $104.9 million gain. Sixty million dollars in royalties have already been paid for the first quarter of 2012.
"Interior is committed to expanding safe and responsible oil and gas development on public lands and Indian trust lands," said Salazar. "With the help of new technology, the Bakken play here in North Dakota is generating impressive energy production for our country and creating thousands of American jobs, as well as substantial royalty revenues for the state, tribes, and taxpayers.
Additionally, the DOI also has plans for a new leasing system that will expedite the leasing process. Government leasing returns tremendous revenue to the state. Conducted through the BLM, the quarterly lease sales are competitive, with half the revenue going back to the state.
Leases from these competitive sales yield $1.3 billion annually to North Dakota's economy. July 2011 scored the second-highest grossing leasing sale in history, earning $66 million for Bakken leases. January already produced $36 million, with a bid of $10,600 per acre.