Feds Continue to Push for Apple to Help Unlock iPhone in NY Drug Case
April 8, 2016 2:19 pm Last Updated: April 13, 2016 8:10 am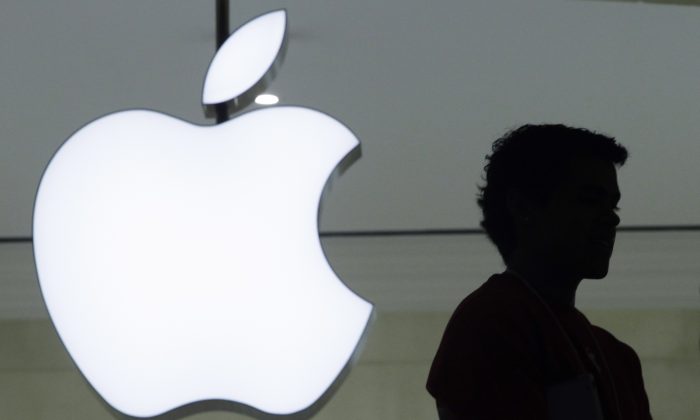 The Department of Justice will continue to demand that Apple unlock an iPhone in a New York drug case, it said in a legal filing on April 8.
In a letter to Brooklyn judge Margo Brodie, federal prosecutors said they still want an order requiring the Cupertino-based company to help unlock an iPhone.
Legal documents state that the device, an iPhone 5S running on iOS 7, belongs to methamphetamine dealer Jun Feng. He was arrested on June 11, 2014, and Feng made a deal with officials,. The Drug Enforcement Administration obtained a search warrant to go into his phone for information on other drug dealers and clients.
The filing comes after the Justice Department recently dropped a legal fight to force Apple to help break into an iPhone used by one of the San Bernardino mass shooters. After Apple declined to cooperate citing privacy concerns, the FBI sought help from a third party and was able to hack into the phone without the company's help. The FBI and Apple conflict overshadowed the New York case.
In the drug case in Brooklyn, a magistrate judge had blocked the government from forcing Apple to help. Officials then appealed to a district judge.
"The government's application is not moot, and the government continues to require Apple's assistance in accessing the data that it is authorized to search by warrant," prosecutors wrote in the letter filed to the district judge.
Meanwhile, FBI director revealed some details in regards to the hacking of the phone that belonged to the San Bernardino shooter two days before the legal filing for the case in New York.
He said the hacking method that was used for the San Bernardino Apple device works only on a "narrow slice of phones."
The bureau's director, James Comey, said the hacking method works only for the the iPhone 5C, running version 9 of Apple's mobile operating system, not on newer or older models.
Comey said the FBI has not decided whether they will tell Apple how they hacked into the phone.
Citing privacy concerns in regards to device hacking, Comey said, "There is no such thing as absolute privacy in America."
"There is no place outside the reach of judicial authority," he added.
The Associated Press contributed to this report.