Five people who resided at a makeshift compound in remote New Mexico were charged with kidnapping, firearms, and terror offenses.
Eleven emaciated children were discovered after a local sheriff's office raided the compound near Taos, New Mexico. Deputies also allegedly found a cache of weapons and children living there without any food.
Meanwhile, the dead body of a 3-year-old boy was later found on the site, according to officials.
A federal grand jury in Albuquerque indicted Jany Leveille, 36; Siraj Ibn Wahhaj, 40; Hujrah Wahhaj, 38; Subhanah Wahhaj, 36; and Lucas Morton, 41, according to a news release from the U.S. Department of Justice (DOJ) on March 14, adding that they were charged "with federal offenses related to terrorism, kidnapping, and firearms violations."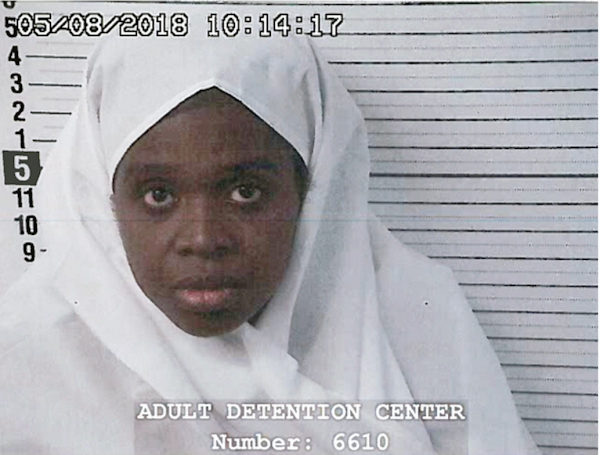 Leveille had been charged with "possessing firearms and ammunition as an alien illegally and unlawfully in the United States," according to the release.
"The superseding indictment alleges a conspiracy to stage deadly attacks on American soil," U.S. Attorney John C. Anderson said.
He added: "These allegations remind us of the dangers of terrorism that continue to confront our nation, and the allegation concerning the death of a young child only underscores the importance of prompt and effective intervention by law enforcement. I commend the FBI, DHS, ATF, Taos County Sheriff's Office, and the Eighth Judicial District Attorney's Office for their ongoing diligence and outstanding work in identifying and disabling imminent threats of targeted violence."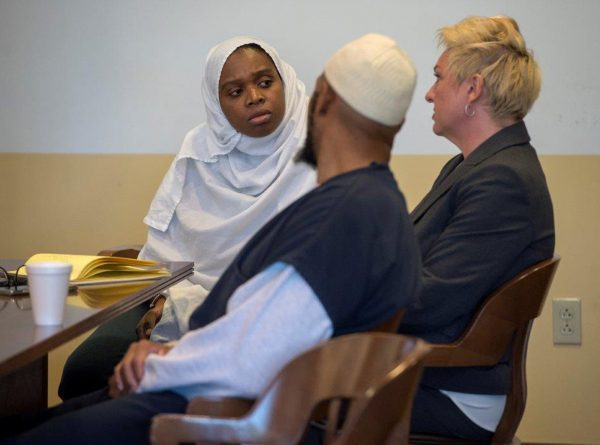 Last September, a 13-year-old boy who had lived at the compound told FBI agents that his mother's boyfriend was training him to carry out attacks against non-Muslims, Reuters reported, citing court documents.
Leveille's 13-year-old son told officials that Wahhaj wanted to "get an army together" and train the children for jihad.
Wahhaj trained him and another teen in firearms and military techniques, including rapid reloading techniques, according to the report. At the time, he told them that "jihad" specifically meant killing non-believers.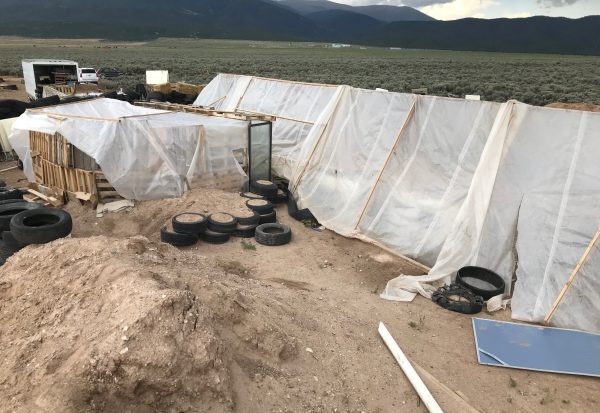 "The indictment alleges that the defendants conspired to provide material support in preparation for violent attacks against federal law enforcement officers and members of the military," said Assistant Attorney General John Demers on March 14. "Advancing beliefs through terror and violence has no place in America, and the National Security Division continues to make protecting against terrorism its top priority."
The indictment also charged Leveille, Hujrah Wahhaj, Subhanah Wahhaj, and Morton with kidnapping and related conspiracy charges, the DOJ said, alleging that they kidnapped the 3-year-old boy from Georgia before transporting the child to New Mexico, where they hid the child before he died.
The 13-year-old in September also told the FBI that his mother thought she was getting messages from God. He also watched her and Ibn Wahhaj attempt alleged "exorcism" rituals on the 3-year-old. In one "exorcism," the boy choked and his heart stopped, a special agent said, reported Reuters.
"During this lengthy and complex investigation, the safety of the community as well as that of the children at the Amalia compound has been our priority," said Special Agent in Charge Langenberg in a statement. "Cases such as these sometimes take a while, but the FBI will never give up until justice is done."