As Hurricane Dorian nears the U.S. East Coast as a devastating Category 5 storm, Federal Emergency Management Agency (FEMA) Administrator Pete Gaynor called on locals to prepare themselves before it's too late.
"Don't dismiss this storm, we are not out of it," Gaynor told "Fox News Sunday." You got to take this storm seriously."
Meanwhile, the National Hurricane Center (NHC) said the storm, which now has 180 mph winds, is producing "catastrophic conditions" in the Abacos Islands as of 11 a.m. on Sept. 1.
The storm's forecasted path shows it moving away from Florida's east coast before going to the north near the coasts of Georgia and the Carolinas.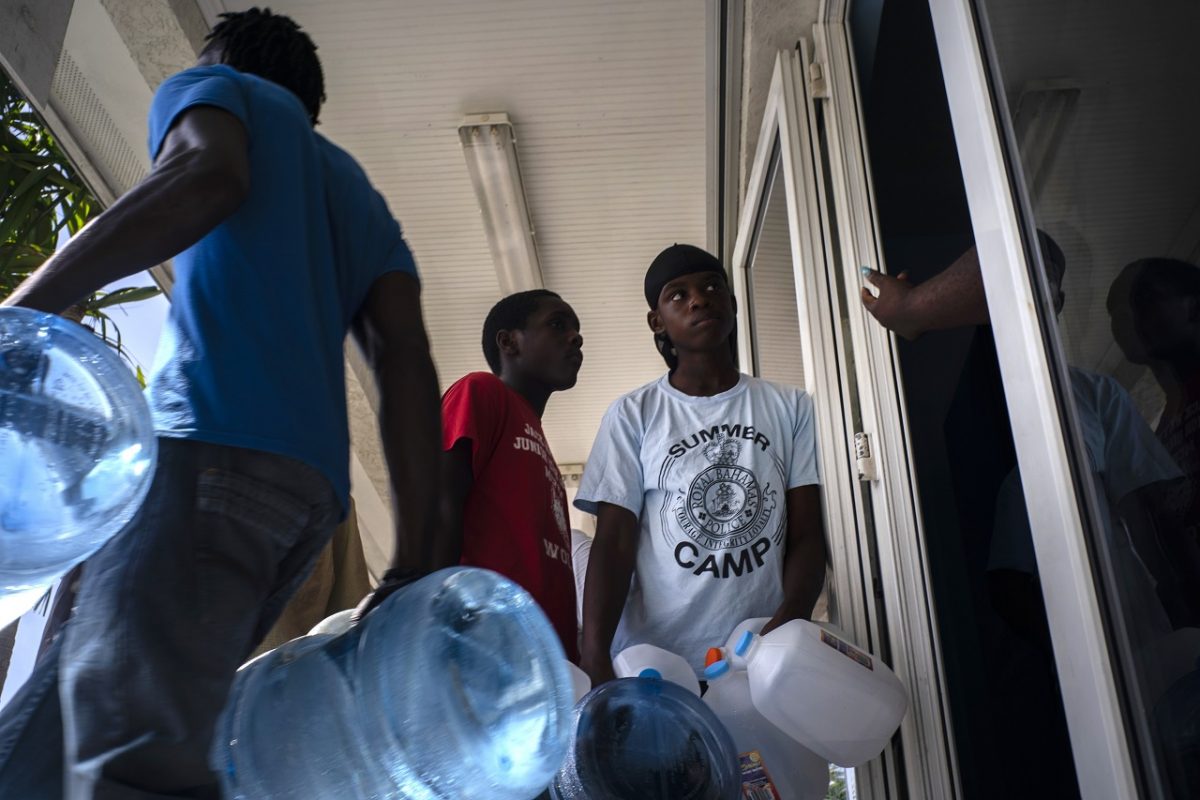 Gaynor, namely, warned people in Georgia and North and South Carolina, saying, "It's coming your way, take time to prepare now."
He said that coastal flooding and storm surge are among the biggest concerns.
"We have plenty of money and resources," Gaynor told Fox and added that a recent loss in funding "is not affecting our preparedness whatsoever for Dorian."

Sen. Rick Scott (R-Fla.) also warned Floridians that they should be prepared.
"Over prepare, don't under prepare," Scott said, adding that the storm could still barrel into Florida.
"If you think there's any chance you'll have to evacuate, do it now," he added. "You can rebuild your house, but you can't rebuild your family."
President Donald Trump also issued a warning on Twitter about the powerful storm, which at the time had wind speeds of 175 mph.
"In addition to Florida – South Carolina, North Carolina, Georgia, and Alabama, will most likely be hit (much) harder than anticipated," he wrote on Twitter. "Looking like one of the largest hurricanes ever. Already category 5. BE CAREFUL! GOD BLESS EVERYONE!"
Acting Homeland Security Secretary Kevin McAleenan told CBS News that the storm could still cause major problems for the United States even if it remains off the coast.
"Most models show it holding for over 24 hours (over the Bahamas) before it starts moving in a northerly direction and staying most likely offshore of Florida, Georgia, and South Carolina," McAleenan explained to the broadcaster. "That does not mean there's not going to be significant impacts from the storm where you expect to see hurricane-force winds lashing the coastline of Florida as soon as Tuesday," he added.
The NHC has predicted that Dorian will move close to Florida's coast on Monday, Sept. 2.
States of emergency were in effect for the entirety of Florida, North Carolina, and South Carolina, CBS News reported. Twelve 12 counties in Georgia are also under an emergency declaration.
The NHC noted that "a Hurricane Watch has been issued for the east coast of Florida from north of Deerfield Beach to the Volusia/Brevard County Line."