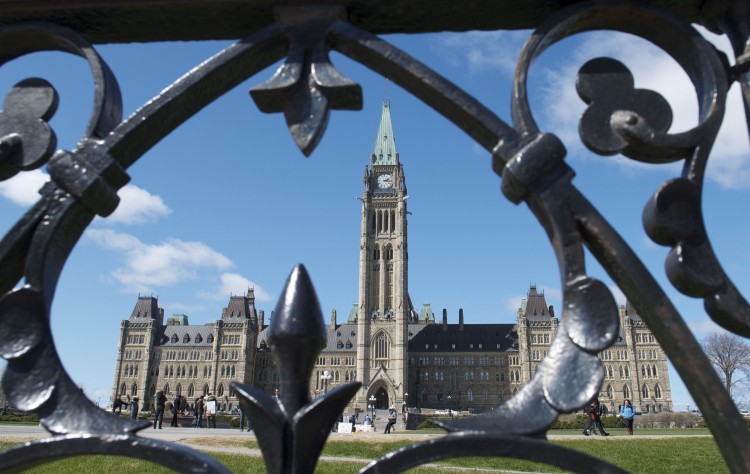 Layoffs are underway at the federal government with over 5,500 federal service employees notified Wednesday that they could lose their jobs.
A spokesperson for the Public Service Alliance of Canada, the main union representing federal government employees, confirms that some 5,561 of its 172,000 members could be affected across 23 departments.
PSAC president John Gordon told reporters that the cuts came unexpectedly soon after the budget.
"Never in the PSAC history have we seen so many notices issued so quickly after the release of a federal budget," he said at a news conference Wednesday.
The Canada Border Services Agency looks to be hardest hit with 1,137 employees receiving notices.
NDP International Trade Critic Brian Masse slammed the cuts in an email to media.
"Fewer border services officers mean longer wait times for Canadian travellers and lost revenue for businesses stuck clearing customs instead of moving goods," Masse wrote.
"For every extra minute trucks are stuck idling at border plazas, thousands of dollars are lost."
Health Canada will also be hit hard with some 715 staff receiving notices, while 689 jobs are to be axed at Agriculture Canada.
Another major union for the federal public service also said its members were being notified of possible layoffs.
The Professional Institute of the Public Service of Canada represents some 57,000 scientists and other professionals at the federal and other levels of government.
On Wednesday, the union issued a statement saying 1,500 of its members were notified their jobs would be affected by the budget cuts.
Of the professional union's members, the Canadian Food Inspection Agency will be hardest hit with 344 employees affected while Health Canada will see 328 positions impacted.
"With this second round of cuts it's clear where the government's priorities lie—more industry self-regulation, fewer checks and balances to protect our food and our environment, and less science in the public interest," said PIPSC president Gary Corbett.
The feds are looking to cut 19,200 jobs over the next three years as part of efforts to shave the budget by $5.2 billion annually.
Employees affected by the job cuts could be shuffled to other departments and may not necessarily be laid off.