President Joe Biden's administration was ordered late on Dec. 31 to halt mask and vaccine mandates for workers and volunteers in the Head Start program in Texas.
The Department of Health and Human Services (HHS) likely acted without congressional authorization when it imposed the mandates in response to the president's push to increase COVID-19 vaccinations, U.S. District Judge James Wesley Hendrix, a Trump nominee, said in a 56-page ruling.
HHS's Nov. 30 interim final rule said all workers and some volunteers and contractors must get a COVID-19 vaccine and that all volunteers and workers, and children 2 or older, must wear masks. The deadline for vaccination compliance was listed as Jan. 31, 2022, while the masking rule took effect immediately.
The agency said it was given the authority to implement such rules in the Head Start Act, specifically citing how the law lets the health secretary "modify, as necessary, program performance standards by regulation applicable to Head Start agencies and programs under this subchapter, including (C) administrative and financial management standards; (D) standards relating to the condition and location of facilities (including indoor air quality assessment standards, where appropriate) … [and] (E) such other standards as the Secretary finds to be appropriate."
But the standards clearly don't include vaccine or mask mandates, the state of Texas argued in its brief to the court in support of a filing for a preliminary injunction.
The act "does not authorize defendants to mandate an invasive, permanent medical treatment for or mask mandates for Head Start program children, staff, contractors, and volunteers," Texas lawyers said. "Notably, it does not mention vaccinations or masking requirements at all."
Head Start is a federal grant program aimed at helping young children in low-income households prepare for school. Approximately 864,289 children are enrolled in Head Start.
Congress may not have mentioned vaccinations or masking, but did say the health secretary can implement health-related standards, Biden administration lawyers said in an opposition motion earlier last week.
Hendrix didn't agree, siding with Texas.
The judge referred to how government lawyers conceded during a recent hearing that vaccine and mask mandates are not "health services" and that Head Start had never mandated a medical procedure as a precondition for current or prospective workers.
"The court finds that plaintiffs have demonstrated a substantial likelihood of success on their claim that the secretary issued the rule without statutory authority," Hendrix said.
"Congress could have spoken directly to the issue of vaccination, masking, or other precautions in the last year when passing other COVID-19-related legislation, but it did not and has not."
A preliminary injunction means the rule is blocked in Texas while the case moves forward.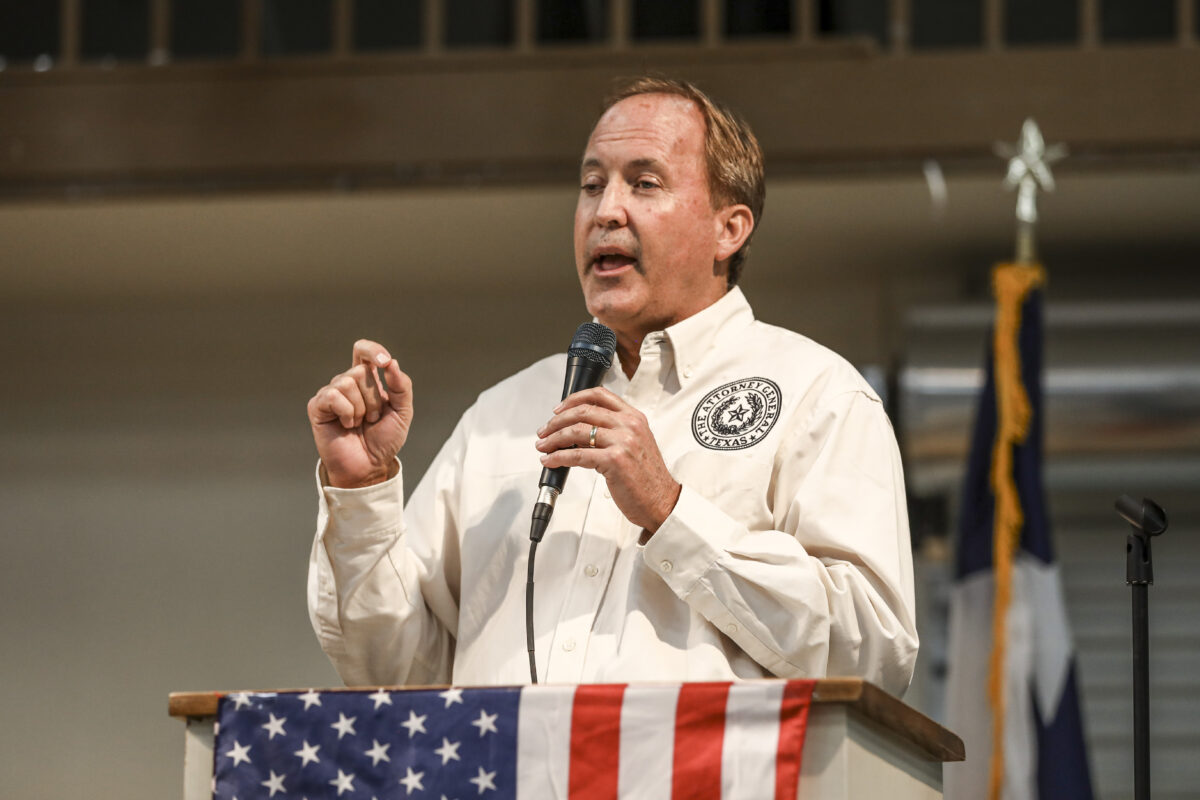 Texas originally asked for a nationwide injunction, but lawyers for the state clarified in the hearing that most evidence before the court was about the effect of the mandates on Texas, and the judge decided to restrict the block to the state.
Twenty-four other states have sued over the mandates, but that case hasn't yet been ruled on.
Biden administration lawyers declined to comment.
Texas Attorney General Ken Paxton, a Republican, said in a statement on Twitter that "I just halted another illegal fed vax & mask mandate."
Because of the suit, the president is "barred from using the Head Start Program to force vax & masks in [Texas]—both of which this admin embarrassingly admitted don't stop Covid anyway!" he wrote.
COVID-19 is the disease caused by the CCP (Chinese Communist Party) virus.
Vaccines' effectiveness against CCP virus infection drops over time, studies and real-world data show. Against the Omicron virus variant, the protection is so low that it isn't considered high enough for a viable vaccine, according to World Health Organization standards.
Masks are recommended by federal officials to curb transmission of the virus, although experts are divided on whether masks, particularly cloth ones, have any real effect on reducing the spread of the illness.
"Texas just beat Biden again. Another of Biden's vaccine & mask mandates was just halted by a federal judge in Texas," Texas Gov. Greg Abbott, a Republican, wrote on Twitter.
"The Court writes: 'It is undisputed that an agency cannot act without Congressional authorization.' That would apply to all of Biden's orders."