The oil and gas sector is crucial to Canada's economy, and if the trend of negative attacks on the industry continues, it will have serious consequences for the country, says Conservative MP Ziad Aboultaif.
"This industry is a top job-generating industry in Canada. Attacking it, neglecting it, and working against it is going to hurt the overall Canadian economy, and that's something which cannot be taken lightly," Aboultaif said in an interview. 
Aboultaif has introduced a motion asking the House of Commons to recognize the importance of the oil and gas sector in Canada. The motion has been debated on twice but hasn't yet been voted on. 
The motion asks the House to recognize that "Canada's oil and gas industry from Western to Atlantic Canada is essential to the well-being of the nation and should be celebrated" and that "tax and regulatory barriers limiting the responsible growth of Canada's oil and gas industry should be removed."
The motion, introduced on April 20 and again debated on May 13, also says that Canada's oil and natural gas are produced "with the highest environmental standards in the world" and that "replacing oil and gas with more environmentally sustainable options is not technologically or economically feasible."
In his speech to the House on April 20, Aboultaif said the oil and gas sector is crucial for job creation in Canada.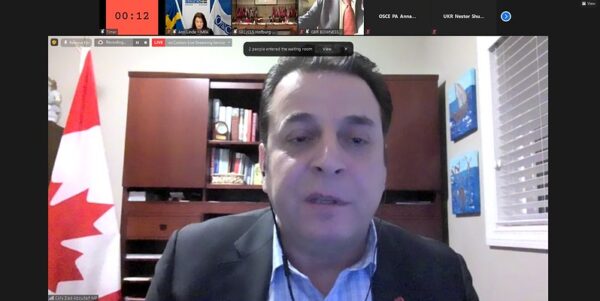 "It creates hundreds of thousands of well-paying jobs for Canadians and indigenous peoples, directly and indirectly related to the actual process of extracting and refining oil and gas products," he said.
"The amount of revenue that this industry generates, that has also to be taken into account," Aboultaif told The Epoch Times. "The ability to produce or to have infrastructure jobs, infrastructure projects, with schools, with hospitals, to support the health-care system, where is that money going to come from?" 
Aboultaif said it's not realistic to think oil and gas can be immediately replaced with more environmentally sustainable options, adding that it's neither technologically nor economically feasible. 
"You can never think to replace the oil and gas industry right away—it will take decades," he said.  
Prime Minister Justin Trudeau said on April 22 that Canada will enhance its greenhouse gas emissions reduction target under the Paris Agreement to 40–45 percent below 2005 levels by 2030. The previous target was 30 percent. The federal government also aims to achieve net-zero emissions by 2050.
A report published by the International Energy Agency in May says a transition to clean energy technologies requires much higher volumes of minerals than those required by fossil fuel-based technologies.
"A typical electric car requires six times the mineral inputs of a conventional car and an onshore wind plant requires nine times more mineral resources than a gas-fired plant," it said.
Among the mineral resources, "lithium, nickel, cobalt, manganese, and graphite are crucial to battery performance, longevity, and energy density," said the report. 
Appearing before a House of Commons committee, Mark Mills, a senior fellow with the New York-based Manhattan Institute, said there is a "profound disconnect" between the federal government's aspirations and what's possible.
"It will take more than 10 years to even open mines to supply these materials," Mills told the Standing Committee on Industry, Science, and Technology on May 13.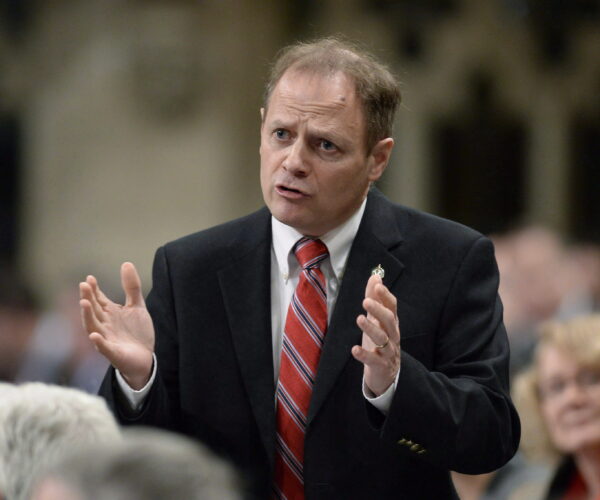 Liberal MP Kevin Lamoureux, parliamentary secretary to the leader of the government in the House of Commons, said that in the process of transitioning to renewable energy, the federal government will continue to work with energy workers.
"They are part of the solution. The energy sectors in the Prairies and Atlantic Canada have a very important role to play, not only from a national perspective but from an international perspective as well," Lamoureux said in the House of Commons on May 13.
Aboultaif questioned the federal government's efforts in supporting the sector.
"If the government wants to really support an industry, they would not present a bill like C-48," he said. 
Bill C-48, which bans tanker traffic on the northern British Columbia coast, and Bill C-69, which enhances environmental assessments for major projects such as pipelines, were both enacted as law in 2019. Supporters of the oil and gas sector criticize both pieces of legislation as hindrances to the industry.
"This is a tanker ban, which means it's shutting down the opportunities to export Alberta oil to the world," Aboultaif said.