In support of moves to safely reopen the economy, the Trump administration is coordinating efforts between the Centers for Disease Control (CDC) and local governments to ramp up contact tracing.
In a call with state governors on April 20, Vice President Mike Pence said the CDC will be sending rotating teams "dedicated exclusively to coronavirus surveillance" to all 50 states and territories, according to a recording of the call obtained by ABC News.
"We're going to deploy specific coronavirus teams on a 12-month, 18-month rotation to each and every state, and that information should be reaching your state—those personnel—this week," Pence told governors, the report said.
The initiative is one of the first large-scale federal actions to enhance contact tracing efforts in states and territories.

Contact tracing is triggered when a person tests positive for COVID-19. Authorities try to identify every person who was exposed to the patient within a certain time period, and if those contacts become symptomatic, they are then tested for COVID-19.
Health officials and experts have said repeatedly that contact tracing is a key part of efforts to limit the scale of future outbreaks when restrictions are lifted, and, as such, tracing is a critical component of plans to restart business activity. As a once-vibrant economy has been brought to a standstill by measures to curb the spread of the virus, the unemployment rate has soared, fueling tensions.
In at least 10 states so far, rallies have been held to protest lockdowns that have upended nearly every aspect of the day-to-day lives of Americans.
CDC Director Robert Redfield told governors during the call that the agency is working with state health authorities and that "the vice president said we already have 500 individuals embedded."
"We probably have another hundred working on about 22 outbreaks, but we're going to augment this very substantially. Literally, thousands of more individuals starting to get placed in the states working with your state public health leadership to determine the right mix," Redfield added, ABC reported.
"Immediate action is needed," the CDC said in recent guidance on contact tracing. "Communities must scale up and train a large contact tracer workforce, and work collaboratively across public and private agencies to stop the transmission of COVID-19."
States Expand Contact Tracing Efforts
Efforts to ramp up testing are increasingly visible at the state level.
Health and municipal authorities in Texas have moved beyond just testing those with symptoms to the more ambitious job of surveillance testing of the general population. California authorities, meanwhile, have announced plans to train some 10,000 state workers to contact trace, while on April 22, New York Gov. Andrew Cuomo announced a joint program with neighboring Connecticut and New Jersey to trace contacts of people exposed to the virus.
Cuomo said the three states have been working as part of a larger regional coalition to coordinate reopening their economies.
"It's best to do this tracing on a tri-state area. Why? Because that's how our society works, the virus doesn't stop at jurisdictional boundaries," Cuomo said, requiring an "army" of thousands of people for the initiative.
California Gov. Gavin Newsom, meanwhile, told reporters on April 22 that his state is looking to train up to 10,000 state workers to carry out contact tracing.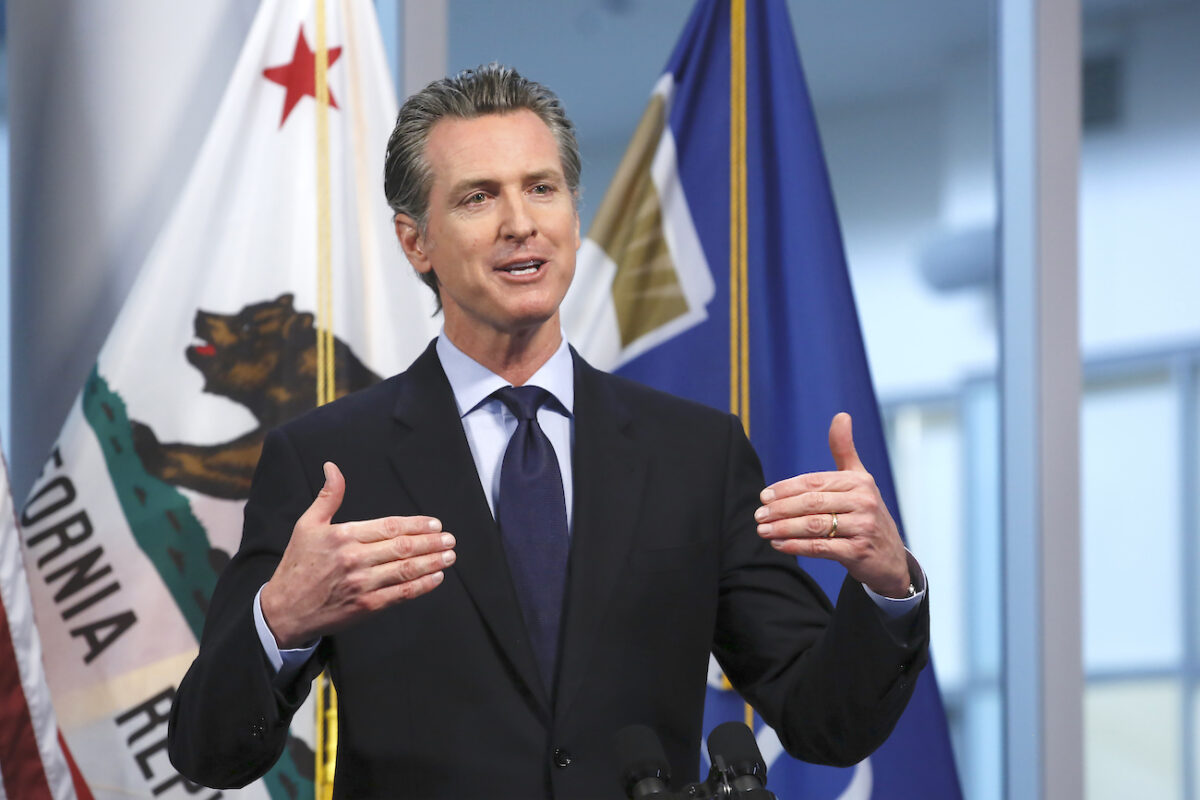 He also thanked President Donald Trump for committing to send hundreds of thousands of testing swabs in the near future, which will help expand California's testing capacity.
"I want to thank the President, not only for being available for a phone call at a moment's notice, but being willing to directly commit to all of us in the State of California, to a substantial increase in supply of the swabs," Newsom said.
The Johns Hopkins Center for Health Security on April 10 published a national plan to ensure comprehensive contact tracing across the country. In the document (pdf), the center stated that a new pandemic management plan is needed to avoid a spike in cases of the virus as people return to work.