The U.S. National Institutes of Health (NIH) on Monday advised that people who are immunocompromised should take precautions after a COVID-19 treatment's emergency use authorization was withdrawn last week, noting that there is currently no pre-exposure prophylaxis authorized for COVID-19.
In a revised statement published on Jan. 30, the agency said that "there is no authorized or approved agent for use as PrEP of COVID-19" after the U.S. Food and Drug Administration (FDA) pulled authorization for Evusheld, an AstraZeneca-made combination of tixagevimab plus cilgavimab that was given to people with weak immune systems.
A PrEP, or pre-exposure prophylaxis, is a medication that is used to prevent an individual from contracting a virus, such as COVID-19 or HIV, according to the Centers for Disease Control and Prevention (CDC). The term generally referred to the use of antiviral drugs as a tactic to prevent HIV and AIDS.
"Previously, the FDA authorized tixagevimab plus cilgavimab as PrEP of COVID-19 in people who were not expected to mount an adequate immune response to COVID-19 vaccination and in people with COVID-19 vaccine contraindications," it noted, adding that those who may have taken the antibody treatment should "take precautions to avoid infection" and get the relevant COVID-19 boosters.
The FDA said it is recommending against using Evusheld because most of the Omicron subvariants circulating in the United States now are not susceptible to the treatment regimen.
"These subvariants are BA.2.75.2, BA.4.6, BA.5.2.6, BF.7, BF.11, BQ.1, BQ.1.1, XBB, and XBB.1.5," NIH's statement noted. As of Jan. 27, it was estimated that these make up at least 97 percent of Omicron subvariants that are currently circulating.
Approximately 7 million people in the United States have a condition, such as cancer, that greatly compromises their immune system, according to CDC figures released in 2021.
The CDC, too, issued an advisory after the drug's authorization was pulled last week. In a guidance revision, the agency advised those with weakened immune systems to practice social distancing—which was flagged as arbitrary in 2021 by former officials—and masking, although a number of studies have shown that the practice is ineffective.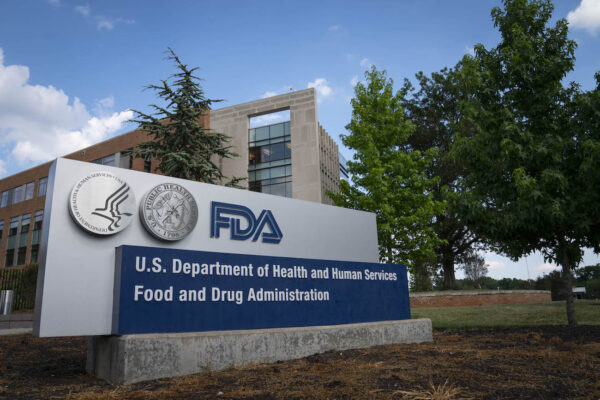 "Among persons with immunocompromise and their household members and close contacts, prevention measures including wearing a high-quality and well-fitting mask, maintaining physical distance from others (at least six feet), improving indoor ventilation, practicing frequent handwashing, and developing a care plan, should be considered in addition to receipt of a bivalent booster dose," the CDC said Jan. 27.
When the FDA pulled Evusheld's emergency authorization, issued in December 2021, the agency reasoned that the drug "is not expected to provide protection against developing COVID-19 if exposed to those variants," referring to common Omicron sublineages.
"Today's action to limit the use of Evusheld prevents exposing patients to possible side effects of Evusheld such as allergic reactions, which can be potentially serious, at a time when fewer than 10 percent of circulating variants in the U.S. causing infection are susceptible to the product," an FDA press release stated.
AstraZeneca said in a statement that it was informed that the FDA will decide about reinstating authorization of Evusheld if the prevalence of resistant variants in the United States decreases to 90 percent or less on a sustained basis. The pharmaceutical giant noted that the treatment is still used in Japan and European Union countries.
"AstraZeneca will continue to work with the FDA and other health authorities to collect, assess and share relevant data regarding Evusheld and SARS-CoV-2 variants," it said, referring to the virus that causes COVID-19.
Several months ago, the FDA also pulled emergency use authorization for Eli Lilly's COVID-19 drug bebtelovimab and said it cannot neutralize the dominant Omicron subvariants. Currently, Pfizer Inc.'s antiviral drug Paxlovid, Merck's Lagevrio, and Gilead Sciences' Veklury are treatments for the disease, Reuters reported.
Monoclonal antibodies act by binding to the spike protein on the surface of the SARS-CoV-2 virus, but the virus has been evolving, causing changes in this protein and affecting how the antibodies work against them.
Reuters contributed to this report.