Teva Pharmaceuticals said it has launched a voluntary recall into two drugs used to treat high blood pressure over concerns that they're contaminated with cancer-producing carcinogens.
Teva is recalling all lots of Amlodipine-Valsartan combination tables and Amlodipine-Valsartan-Hydrochlorothiazide tablets due to impurities detected. They were manufactured by Mylan India.
"The impurity found in Mylan's valsartan API is known as N-nitroso-diethylamine (NDEA), which has been classified as a probable human carcinogen. This chemical is typically found in very small amounts in certain foods, drinking water, air pollution, and certain industrial processes," the firm said in a statement released by the U.S. Food and Drug Administration (FDA) on Nov. 27.
A list of lots under voluntary recall can be accessed via the FDA's website. The drugs' labels can also be viewed on the website.
Teva said it hasn't received any reports of adverse reactions associated with the use of the drugs.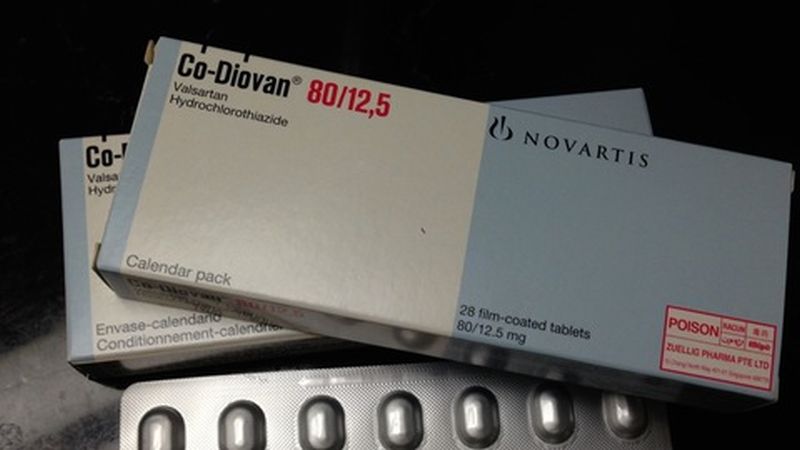 Patients who have the drug are advised to keep taking it, and they should contact their pharmacist or physician for advice on alternative treatment, according to the statement.
"The risk of harm to a patient's health may be higher if the treatment is stopped immediately without any comparable alternative treatment," the statement said.
Teva's distributors and customers have been notified about the recall via certified mail, and it is arranging for a return or reimbursement of affected products.
"Distributors and retailers that have product that is being recalled should immediately stop distribution and quarantine any quantities remaining in their control and return the recalled product," the release said.
Tainted Drugs
Valsartan-containing medicine, manufactured by a Chinese firm, was subject to a significant recall over the summer.
China's Zhejiang Huahai Pharmaceuticals, a bulk manufacturer of the heart and blood pressure medicine valsartan, recalled the product in the United States in July after the presence of N-nitrosodimethylamine (NDMA) was found.
The FDA said it was halting imports after it found major manufacturing process issues during its inspection of Huahai's plant. The agency said the freeze on the imports would remain in place until the Chinese manufacturer determines how the impurities were introduced and improve its quality control systems, Reuters reported two months ago.
"There is a lack of trust in medicines made in China now," Rosemary Gibson, a senior adviser at The Hastings Center and an author of several books on health care issues, told The Epoch Times several months ago about the recall.
Zhejiang Huahai Pharmaceutical, the make, sold some $50 million worth of valsartan in 2017 alone, according to the report.
"The public wants their medicine to be safe. This carcinogen hidden in valsartan raises the question whether other products that are made in China have been made contrary to the global standard we came to accept," Gibson told Epoch Times. "We need to view medicine as a strategic asset, just like how we view oil and energy supply. A strategic asset is something that will make our country fall apart if we don't have it."