The U.S. Food and Drug Administration halted imports of drug ingredients made by a Chinese drug manufacturer after a massive recall of one of its drugs over cancer-causing ingredients.
China's Zhejiang Huahai Pharmaceuticals, a bulk manufacturer of the heart and blood pressure medicine valsartan, recalled the product in the United States in July after the presence of N-nitrosodimethylamine (NDMA) was found.
The FDA said it was halting imports after it found major manufacturing process issues during its inspection of Huahai's plant. The agency said the freeze on the imports would remain in place until the Chinese manufacturer determines how the impurities were introduced and improve its quality control systems, Reuters reported.
In a heavily-redacted inspection report to Huahai posted on the FDA's website on Sept. 20, the health regulator pointed out a range of serious problems, including with the company's quality management system, how it evaluates the impact of changes to its manufacturing process, and its handling of products with impurities.
FDA inspectors went to Zhejiang Huahai Pharmaceutical's plant in China and released a highly redacted form of their observations. According to Fierce Pharma, citing the document, the agency slammed the company's management for how it manufactured the active pharmaceutical ingredient (API), valsartan, making process changes without thoroughly testing them.
It said that the firm did not carry out a risk assessment for a change in their drug-making process "to evaluate the potential impact of proposed changes on the quality of the intermediates or the final API for this critical change to your validated manufacturing process." The other FDA observations said that the company didn't carry out enough investigations or adequate documentation of the changes.
An American drug manufacturer alerted the FDA that its valsartan that it got from the Chinese firm contained NDMA, which is known to be carcinogenic in humans. "A combination of manufacturing conditions could lead to formation of the [NDMA] impurity in an API," Fierce Pharma reported.
A significant number of valsartan products have been recalled around the world due to the impurity.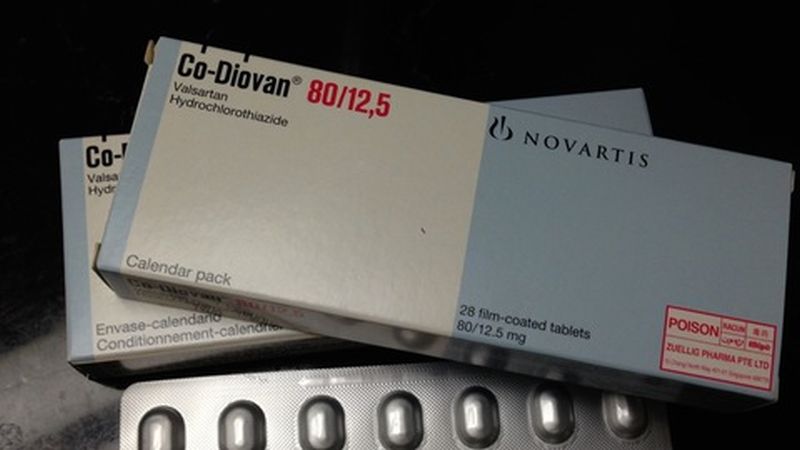 Tainted Chinese Drugs
"There is a lack of trust in medicines made in China now," Rosemary Gibson, a senior adviser at The Hastings Center and an author of several books on health care issues, told The Epoch Times several weeks ago about the recall.
Zhejiang Huahai Pharmaceutical sold $50 million worth of valsartan in 2017 alone, according to the report, and it didn't respond to The Epoch Times' requests for a comment in the report.
"The public wants their medicine to be safe. This carcinogen hidden in valsartan raises the question whether other products that are made in China have been made contrary to the global standard we came to accept," Gibson added. "We need to view medicine as a strategic asset, just like how we view oil and energy supply. A strategic asset is something that will make our country fall apart if we don't have it."
The U.S.–China Economic and Security Review Commission said in an annual report published in January that China has been a "prolific source" of defective and counterfeit drugs.
"Chinese consumers may prefer U.S. pharmaceutical products due to concerns over the quality of domestic drugs," the commission's report noted. "China has been a prolific source of counterfeit and defective medicine. In 2012, Chinese authorities seized 77 million domestically produced gel capsules that were created from industrial waste and contained excessive levels of cadmium."
"The American and European public have to realize China doesn't have consumer protection laws like we do," Gibson added of generic drugs made in China.
She said that if Chinese-made drugs have a problem, there's no way to deal with it in a court of law.
"If consumers here want to file a lawsuit against a Chinese company, they are out of luck," she said.
Reuters contributed to this report.