A contractor that makes ingredients for Johnson & Johnson's COVID-19 vaccine said in an April 19 filing that federal regulators ordered a stoppage to its production of the drug substance for the duration of an inspection at a Maryland facility that was previously plagued with a contamination issue.
Emergent BioSolutions, which has a contract to manufacture bulk drug substance for Johnson & Johnson's COVID-19 vaccine, stated in an SEC filing that the Food and Drug Administration (FDA) requested a pause in production of any new material at its Bayview facility in Baltimore, Maryland, while regulators carry out an inspection. The FDA also requested that existing vaccine substances be put into quarantine for the duration of the probe. Federal regulators launched the inspection on April 12.
The company didn't immediately return a request from The Epoch Times for information about how long the manufacturing pause could last and for comment on the stoppage, but Emergent told Politico in a statement that it's working with both Johnson & Johnson and the FDA "on strengthening the supply chain for this vitally important vaccine."
"We acknowledge that there are improvements we must make to meet the high standards we have set for ourselves and to restore confidence in our quality systems and manufacturing processes," Emergent told the outlet.
Commenting on the manufacturing stoppage at Bayview, Johnson & Johnson told Reuters that, "at this time, it is premature to speculate on any potential impact this could have on the timing of our vaccine deliveries."
Johnson & Johnson has previously said it would deliver 100 million doses of its vaccine to the United States during the first half of 2021, and so far it has delivered about 18 million doses.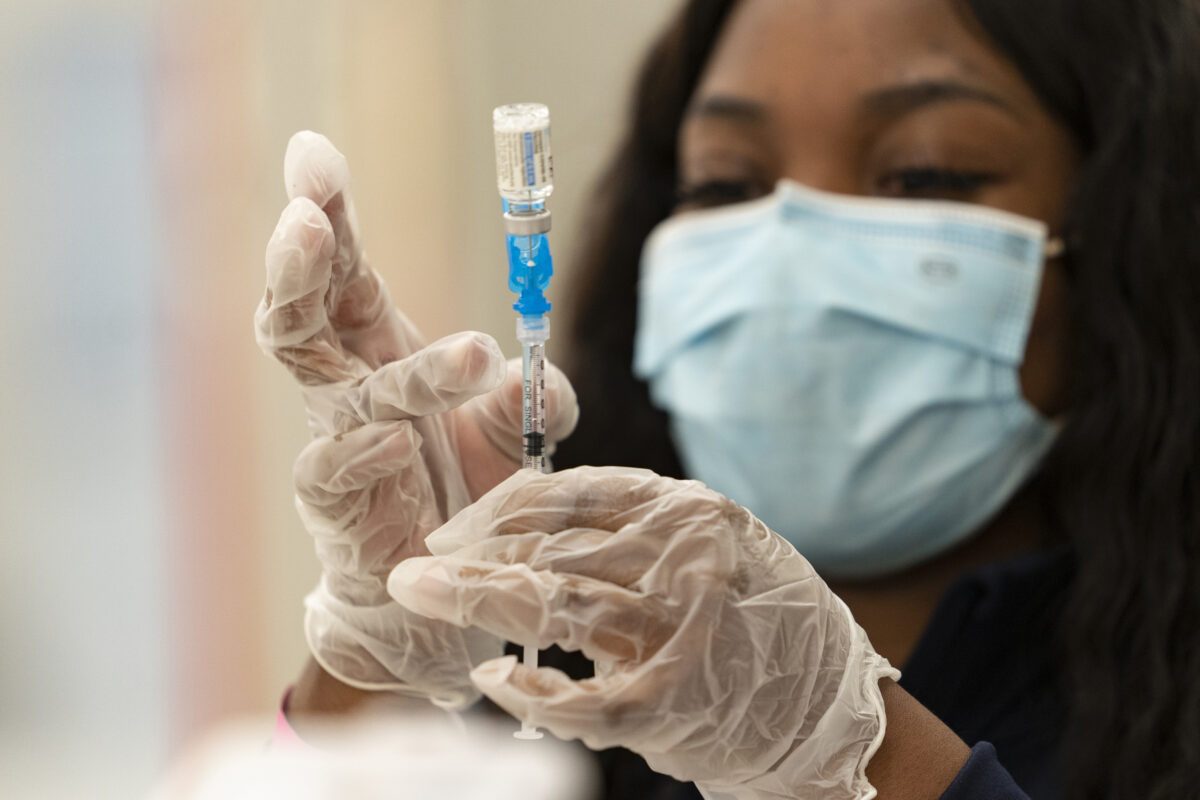 Last month, ingredients for Johnson & Johnson's COVID-19 vaccine and AstraZeneca's COVID-19 vaccine were mixed up at the Bayview plant, leading to 15 million doses being ruined.
"This quality control process identified one batch of drug substance that did not meet quality standards at Emergent Biosolutions, a site not yet authorized to manufacture drug substance for our COVID-19 vaccine. This batch was never advanced to the filling and finishing stages of our manufacturing process," Johnson & Johnson said in a March 31 statement.
In a follow-up statement, Johnson & Johnson said it was "assuming full responsibility regarding the manufacturing of drug substance for its COVID-19 vaccine" at the Bayview facility.
"Specifically, the Company is adding dedicated leaders for operations and quality, and significantly increasing the number of manufacturing, quality and technical operations personnel to work with the Company specialists already at Emergent," Johnson & Johnson stated.
AstraZeneca confirmed in an April 3 statement that it would relocate the production of its vaccines from the Baltimore facility.
"The company will work with the U.S. Government to identify an alternative location for domestic drug substance production," AstraZeneca stated.
The Bayview plant manufacturing pause is the latest setback to Johnson & Johnson's efforts to increase production of its one-shot vaccine.
Federal health officials on April 13 halted the use of the Johnson & Johnson vaccine after reports of rare and severe blood clots in the brain with reduced blood platelet levels occurred after some people received the shot.
Infectious diseases expert Dr. Anthony Fauci told the media on April 18 that the use of Johnson & Johnson's COVID-19 vaccine will likely resume in the United States by the end of the week.
"By Friday, we should have an answer as to where we're going with it. I would think that we're not going to go beyond Friday in the extension of this pause," said Fauci, who heads the National Institute of Allergy and Infectious Diseases.
COVID-19 is the disease caused by the CCP (Chinese Communist Party) virus.