The head of the U.S. Food and Drug Administration (FDA) issued a warning to Americans celebrating Memorial Day to follow federal guidelines meant to curb the spread of the CCP virus.
"With the country starting to open up this holiday weekend, I again remind everyone that the coronavirus is not yet contained. It is up to every individual to protect themselves and their community. Social distancing, hand washing and wearing masks protect us all," Dr. Stephen Hahn said in a Twitter post on Sunday.
His remark comes as most states start to allow more businesses to reopen and allow people to go to churches, beaches, cookouts, bars, and restaurants.
And some states such as Connecticut, Delaware, and New York have allowed beaches to open ahead of the holiday. But other health experts have warned that the United States isn't in the clear yet.
"Even as states and some state officials rush to reopen it's on us to make smart and safe decisions," Dr. Seema Yasmin, a former disease detective at the Centers for Disease Control and Prevention, told CNN on Saturday night.
Meanwhile, White House pandemic task force member Dr. Anthony Fauci, the leading U.S. expert on infectious diseases, said that people should exercise caution.
"Go out, wear a mask, stay 6 feet away from anyone so you can have the physical distancing," he said during a CNN virus town hall. "Go for a run. Go for a walk. Go fishing. As long as you're not in a crowd and you're not in a situation where you can physically transmit the virus."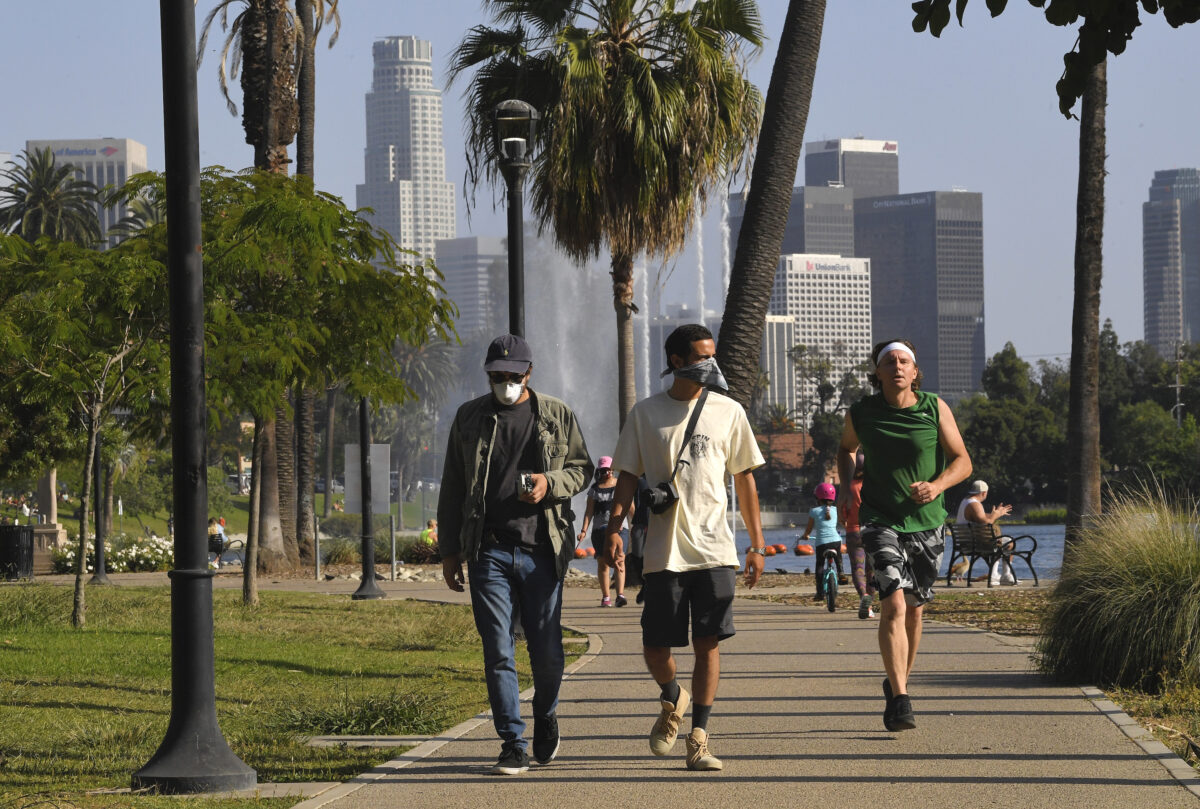 Dr. Deborah Birx, the White House CCP (Chinese Communist Party) virus task force coordinator, appeared on multiple news programs Sunday to urge people to keep wearing masks.
She also stressed on ABC News' "This Week" that people can proceed with their day-to-day life activities, but she called on Americans to engage in social distancing and wear masks.
"I think it's our job as public health officials every day to be informing the public of what puts them at risk," Birx said. "And we've made it clear that there's asymptomatic spread. So we really want to be clear all the time that social distancing is absolutely critical. And if you can't social distance and you're outside, you must wear a mask."
So far, more than 1.5 million people in the United States have contracted the CCP virus, and more than 97,000 have died, according to Johns Hopkins University. Over the past two months, more than 35 million people have filed for unemployment as states ordered people to stay home.