The FBI has warned of several new fraud schemes that are exploiting the CCP virus pandemic by targeting the vulnerable via fake websites, phone calls, and emails, and spreading false information on social media.
In a press release on March 20, U.S. Attorney Billy J. Williams for the District of Oregon and the FBI urged the public to be aware of the rising number of scams and to protect themselves by researching and independently verifying the identity of a company before clicking on links, donating to charities, contributing to crowd-funding campaigns, buying products online, and giving out personal information.
They also warned the public to be cautious of any investment opportunities tied to the CCP virus, including those claiming to provide products or services that prevent, treat, diagnose, or cure the virus, for which there is currently no known cure.
The Epoch Times refers to the novel coronavirus, which causes the disease COVID-19, as the CCP virus because the Chinese Communist Party's coverup and mismanagement allowed the virus to spread throughout China and create a global pandemic.
Frauds linked to COVID-19 include testing scams in which scammers sell fake at-home test kits or go door-to-door performing fake tests for money; and supply scams in which scammers create fake shops, websites, social media accounts, and email addresses claiming to sell medical supplies and personal protective equipment. These products include surgical masks such as N95 masks that have become scarce in the United States because of demand.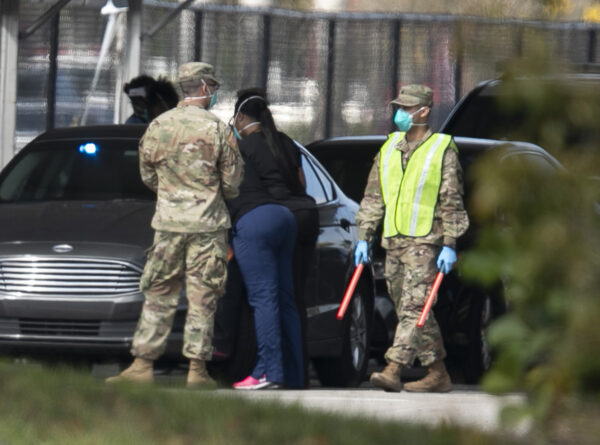 Other frauds include offering fake cures and vaccines, and provider scams whereby individuals are contacted via phone and email by people pretending to be doctors who claim to have treated a friend or relative for COVID-19, and demand payment for the treatment.
Fake charities and phishing scams—particularly from scammers pretending to be from the World Health Organization and the Centers for Disease Control and Prevention—are also prevalent, along with app scams and investment scams.
The FBI's warning comes after President Donald Trump on March 16 said the United States may be able to get the outbreak under control by July or August at the earliest.
"If we do a really good job, we'll not only hold the death down to a level that is much lower than the other way, had we not done a good job, but people are talking about July, August, something like that," Trump said.
The CCP virus, which was first recognized in December 2019 in Wuhan City, China, has spread to more than 100 countries and territories around the world, killing thousands. According to the latest figures from Johns Hopkins University, which is tracking the pandemic, there are more than 42,800 confirmed cases of the disease in the United States, while 579 people have died. The majority of those deaths were in New York.