Missouri Attorney General Eric Schmitt alleged Monday that the FBI colluded with Big Tech giants to suppress the Hunter Biden laptop story and "put their thumb on the scales" of U.S. elections.
Schmitt made the remark in a Monday interview on Fox News Channel's "Hannity" program, in which the Republican attorney general called the situation something out of a "dystopian novel" that should "scare the bejesus out of every American," regardless of their political leanings.
"This is a story of the federal government, with all of its vast power and authority, colluding with some of the biggest companies in the history of the world to censor Americans, to put their thumb on the scales …  of what's out there, what people can actually read and know about before an election," Schmitt said.
Schmitt said he took a deposition last week from Special Agent Elvis Chan, who is in charge of cyber affairs at the FBI San Francisco Field Office, and what's clear from the information gleaned is that the FBI had the Hunter Biden laptop well before the New York Post wrote a story about its contents in the lead-up to the 2020 election.
The FBI "sat on it, they didn't do anything with it, they knew it wasn't hacked material, they knew it was legit," Schmitt said, adding that the agency also "knew exactly" when the New York Post was planning to publish its explosive story about the Biden laptop.
Elvis Chan testified that, ahead of the 2020 election, the FBI was meeting regularly with Big Tech companies and was "telling them to be on the lookout for hacked and leaked materials," Schmitt said.
Schmitt also made reference to a sworn statement from Twitter's former head of site integrity Yoel Roth, who said in the declaration that the FBI had said at one of those meetings to expect something specifically about the laptop to surface ahead of the election.
"You connect all these dots and this was a backdoor way to effect censorship," Schmitt said.
Responding to a request from The Epoch Times for comment on Schmitt's allegations, an FBI spokesperson said the agency routinely provides private entities with information on foreign malign influence but doesn't push organizations to take action.
"The FBI regularly engages with private sector entities to provide information specific to identified foreign malign influence actors' subversive, undeclared, covert, or criminal activities. It is not based on the content of any particular message or narrative," the spokesperson said in an emailed statement.
"Private sector entities independently make decisions about what, if any, action they take on their platforms and for their customers after the FBI has notified them," the spokesperson added.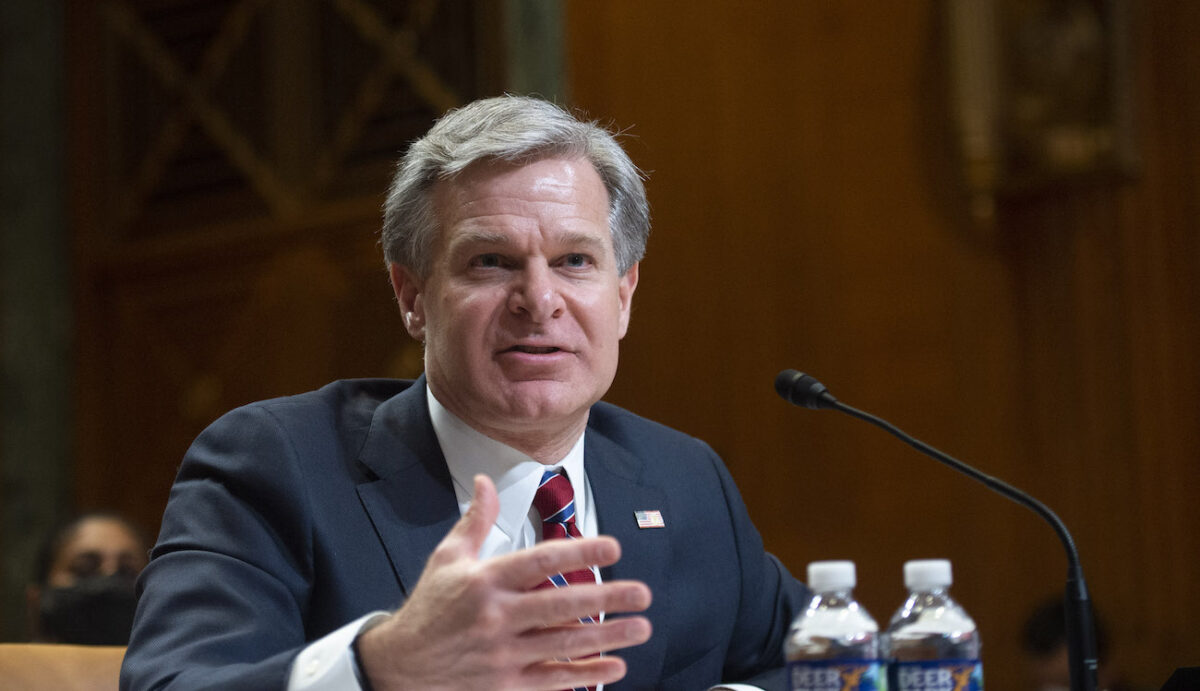 FBI Warned Twitter of Hunter Biden 'Hack-and-Leak' Operation
Roth said in the signed declaration, which was attached to a Dec. 21, 2020, letter to the FEC's Office of Complaints Examination and Legal Administration, that the FBI had explicitly warned Twitter of a "hack-and-leak operation involving Hunter Biden" ahead of the 2020 presidential election.
The former Twitter site integrity chief also said he was warned by the FBI at a series of meetings ahead of the election of the threat of hacked materials being distributed on social media platforms.
"I was told in these meetings that the intelligence community expected that individuals associated with political campaigns would be subject to hacking attacks and that material obtained through those hacking attacks would likely be disseminated over social media platforms, including Twitter," Roth stated in the declaration.
"I also learned in these meetings that there were rumors that a hack-and-leak operation would involve Hunter Biden," Roth added.
In the run-up to the 2020 election, the New York Post published a story about a laptop abandoned at a computer repair shop that purportedly belonged to Biden and contained emails suggesting that his father—then-presidential candidate Joe Biden—had knowledge of, and was allegedly involved in, his son's foreign business dealings.
President Joe Biden has repeatedly insisted he had no knowledge of or involvement in his son's business operations.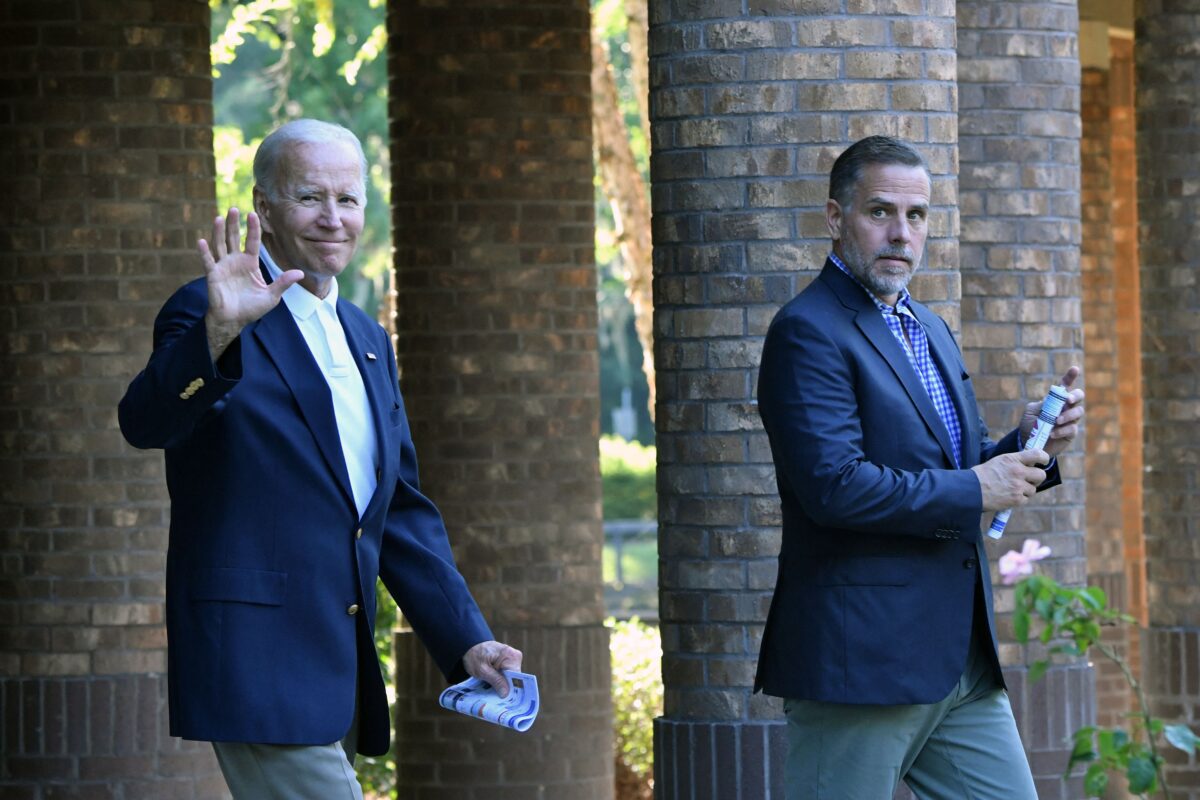 Twitter 'Has Interfered in Elections'
Roth said in the declaration that, after reviewing the New York Post's articles about the laptop, Twitter's Site Integrity Team determined that they violated the platform's policies against the distribution of hacked materials and took action on Oct. 14, 2020, to suppress the reach of the articles.
"Per the procedures and sanctions set out in the policies, the Site Integrity Team blocked Twitter users who had previously sent Tweets sharing those articles from sending new Tweets until they deleted the Tweets violating Twitter's policies," Roth said.
He later acknowledged that it was a mistake for Twitter to suppress the laptop story.
"We didn't know what to believe, we didn't know what was true, there was smoke—and ultimately for me, it didn't reach a place where I was comfortable removing this content from Twitter," Roth said during a recent interview at the Knight Foundation conference.
"But it set off every single one of my finely tuned APT28 'hack and leak campaign' alarm bells," Roth added, referring to a Russian cybercrime operation.
Roth was then asked if he thinks that Twitter blocking the laptop story was a mistake, and he replied: "In my opinion, yes."
In the interview, Roth was asked whether he thinks safety on Twitter had improved after Elon Musk's takeover, to which he replied, "no."
Musk responded to a news article fearing Roth's remark by saying that Twitter had long failed in its trust and safety operations and interfered in elections.
"The obvious reality, as long-time users know, is that Twitter has failed in trust & safety for a very long time and has interfered in elections," Musk said in a post on Twitter.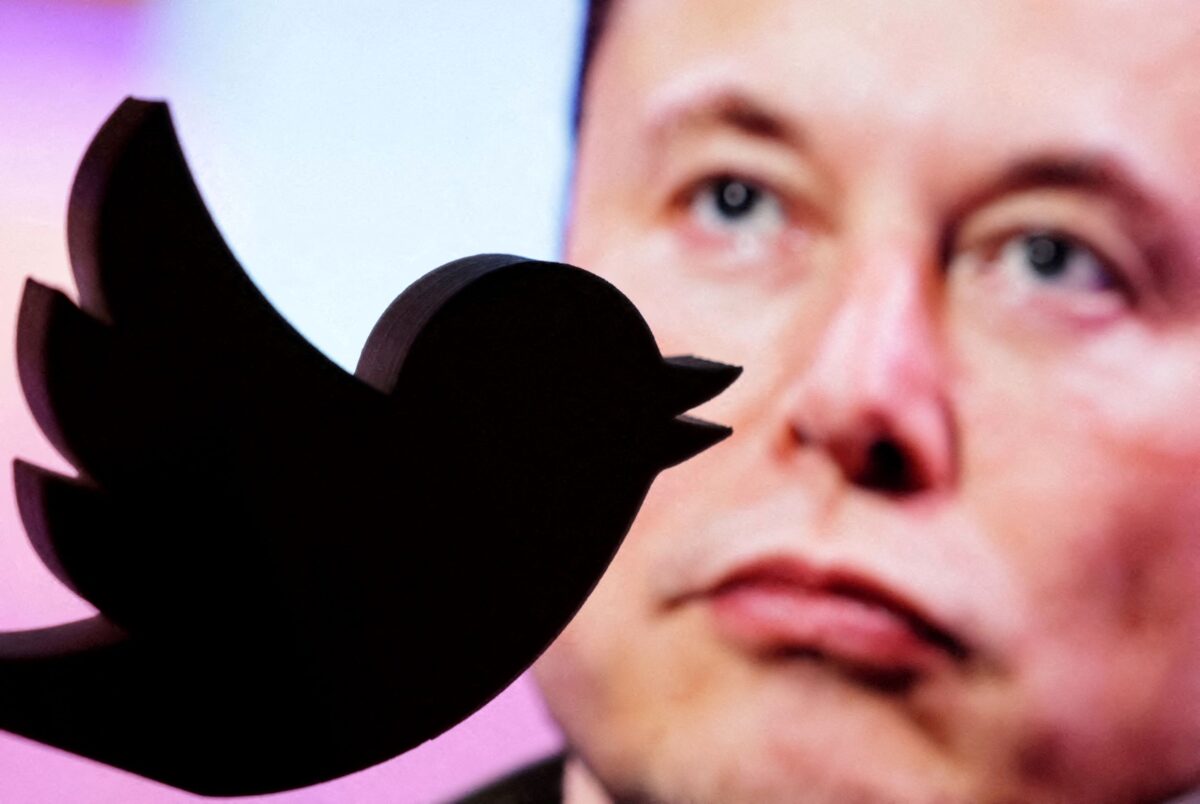 Agent Deposition
Schmitt's remarks during his interview on "Hannity" dovetail with a series of posts he made on Twitter days after Chan's deposition.
"We found that the FBI plays a big role in working with social media companies to censor speech—from weekly meetings with social media companies ahead of the 2020 election to asks for account takedowns," Schmitt said in a Dec. 2 series of tweets.
Schmitt said that Chan testified that he and officials from the FBI's Foreign Influence Task Force and the DHS's Cybersecurity and Infrastructure Security Agency were meeting social media officials as frequently as on a weekly basis as the 2020 election approached.
"Chan stated that the FBI regularly sent social media companies lists of URLs and social media accounts that should be taken down because they were disinformation from 'malign foreign influence operations,'" Schmitt said, adding that "on many occasions, the platforms took down the accounts flagged by the FBI."
The FBI has repeatedly insisted its actions were part of routine warnings about foreign malign activities and that these warnings were general in nature.
But Schmitt believes this is not the case. He and Louisiana Attorney General Jeff Landry have sued the Biden administration, alleging that the FBI warnings led social media companies to suppress the Hunter Biden laptop story.
Their lawsuit alleges that the Biden administration violated the First Amendment by influencing social media to censor speech, including the laptop story.
"On information and belief, the FBI's reference to a 'dump' of information was a specific reference to the contents of Hunter Biden's laptop, which was already in the FBI's possession," the suit says.
The FBI has argued that it only advises companies regarding potential threats and that tech companies take action of their own accord based on that information.
'General Warnings?'
Facebook CEO Mark Zuckerberg said earlier this year that the FBI had also warned Facebook to be on "high alert" for "Russian propaganda" ahead of the 2020 election.
Meta, which is Facebook's parent company, issued a clarifying statement, saying in a Twitter post that remarks made by Zuckerberg to podcast host Joe Rogan were general in nature.
"The FBI shared general warnings about foreign interference—nothing specific about Hunter Biden," the company said in the statement.
The FBI said in a statement to media outlets at the time that their warning to Facebook was of a general nature and didn't include a call to action.
The agency said it "routinely notifies U.S. private sector entities, including social media providers, of potential threat information, so that they can decide how to better defend against threats" and that the agency "has provided companies with foreign threat indicators to help them protect their platforms and customers from abuse by foreign malign influence actors."
However, the bureau "cannot ask, or direct, companies to take action on information received."
Much like Twitter's suppression of posts sharing the Hunter Biden laptop articles, the story was also throttled by Facebook in the weeks leading up to the 2020 election.
Petr Svab contributed to this report. This article has been updated to include a statement received from the FBI.