There are similarities between the blood-clotting issues seen in people after getting two different COVID-19 vaccines, Dr. Anthony Fauci said on April 14.
"There are some rather strong similarities about this with regard to the timeframe following vaccination, particularly importantly, the clinical syndrome of these clots together with low platelets, so there are a lot of similarities there that you just can't miss," the longtime director of the National Institute of Allergy and Infectious Diseases said on NBC's "Today" show.
Fauci was comparing issues from Johnson & Johnson's shot with those from the AstraZeneca vaccine.
U.S. health officials and drug regulators recommended a pause in using J&J's vaccine on April 13 after six cases were recorded of post-vaccination blood clots in conjunction with low blood-platelet levels.
One woman died and another is in critical condition.
Many states heeded the advice and stopped using the vaccines.
Post-vaccination blood clots were also seen in people who received AstraZeneca's vaccine in the United Kingdom and elsewhere, with dozens of those patients dying. AstraZeneca's vaccine isn't yet authorized in the United States, though the company is attempting to get it approved.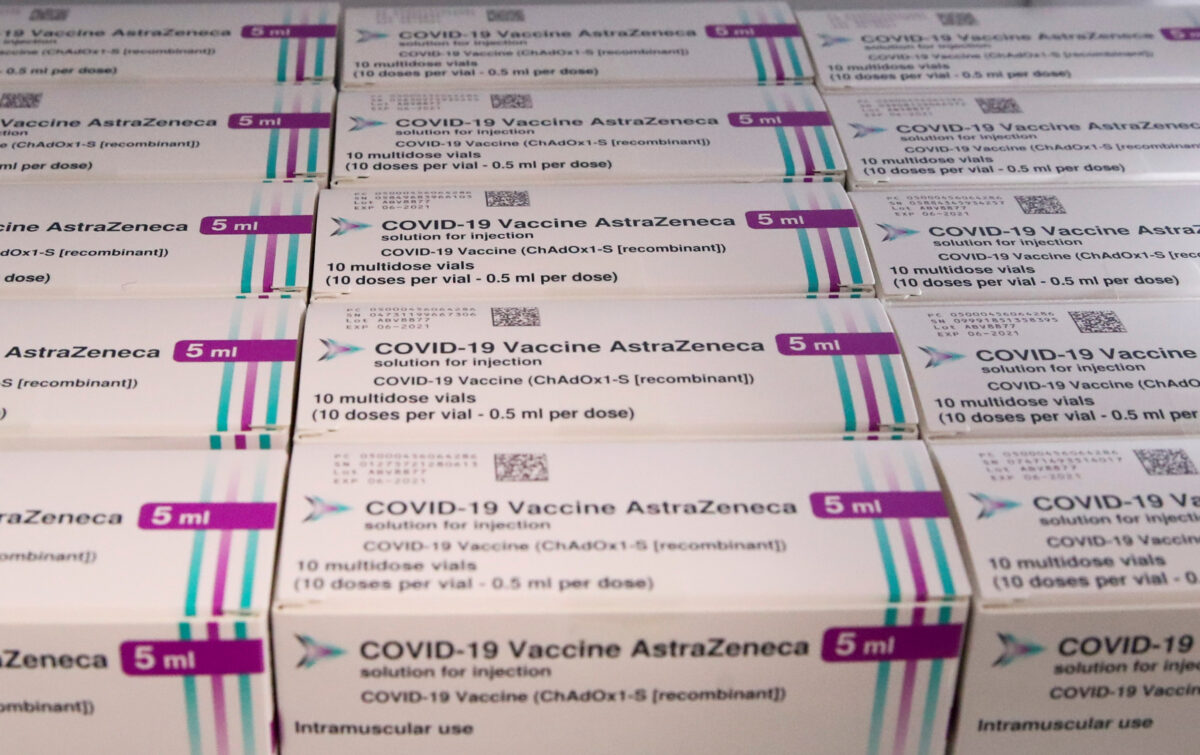 The European Union's drug regulator found a "possible link" between the shot and the blood clots and said AstraZeneca should list rare blood clots as a possible side effect.
The issues seen with the two different vaccines could be related, Fauci said on April 14.
Both shots use an adenovirus, or common virus, to act as a vector to deliver a gene for the CCP virus (also known as the novel coronavirus), triggering the body's protection against COVID-19.
Besides J&J's vaccine, the other two shots authorized for emergency use in America are based on messenger RNA technology. No post-vaccination blood clotting has been reported for either of those two shots, according to the Centers for Disease Control and Prevention.
No further cases of clotting in Johnson & Johnson recipients came up in the last 24 hours, Fauci said. People who have gotten one of the shots shouldn't worry.
"The first bit of advice is really don't worry very much because, just as we said, it's a very, very rare event. That's the first thing. The second thing, the bracket of time when this occurs was between six and 13 days. So it's between one and two weeks. So if you got your vaccine several weeks ago, then it makes it even less likely that you should have any concern at all," he said.
"If you've had it within a few days, just stay heads-up for symptoms, severe headache, abdominal pain, chest pain, things like that."
Officials say the pause enables them to probe the cases of blood clotting, and allows health workers to prepare for treating cases in which vaccines may be involved, because they require different treatment from that of most clots.