The number of so-called breakthrough COVID-19 cases is not a cause for concern, a top U.S. medical official said Friday.
"I think the important thing is to look at what the denominator of vaccinated people is, because it is very likely—and what we're hearing at least indirectly, and we're certainly going to be confirming that—that that number of individuals who were breakthrough infections is not at all incompatible with a 90-plus percent vaccine efficacy. So, I don't think that there needs to be concern about any shift or change in the efficacy of the vaccine," Dr. Anthony Fauci, director of the National Institute of Allergy and Infectious Diseases, told reporters during a virtual briefing.
Breakthrough cases refer to COVID-19 cases that appear in people more than two weeks after they have been fully vaccinated against the CCP (Chinese Communist Party) virus.
The CCP virus causes COVID-19.
A number of states have reported breakthrough cases. Michigan, for instance, has recorded 246 residents testing positive more than two weeks after being fully vaccinated, a spokesperson told The Epoch Times this week.
Washington state authorities reported last month that over 100 fully vaccinated residents tested positive for COVID-19 and Oregon health authorities said Thursday they have identified 168 breakthrough cases, including three deaths.
According to clinical trials reviewed by U.S. drug regulators, Pfizer's COVID-19 vaccine was 95 percent effective in preventing symptomatic COVID-19. Moderna's was 94 percent effective. Both trials ran last year, before variants began spreading around the world.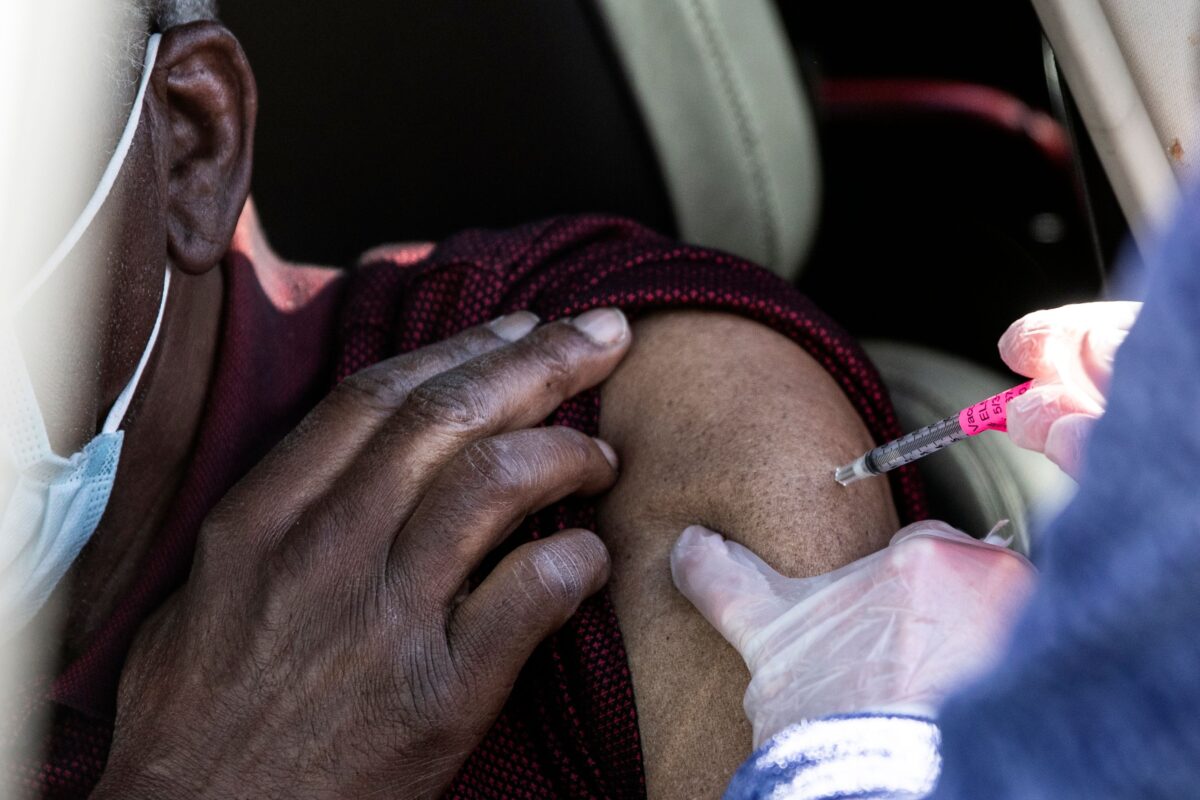 Johnson & Johnson's trial, which helped gain it emergency use authorization from the Food and Drug Administration, showed 67 percent efficacy against the virus. It was conducted this year, after some variants were seen.
Vivek Murthy, America's surgeon general, told reporters Friday that there is still high confidence in the vaccines. But, he added, "they are not perfect," which "is precisely why we are still urging people to be cautious."
"We have great confidence in vaccines. We understood they weren't perfect, but that's precisely why we've got to be careful in our approach until we hit a critical threshold of vaccination in our country," he said.
Some of the patients who contracted COVID-19—despite being fully vaccinated—died. In Michigan, three people died. All were 65 years of age or older.
The patients "were predominantly elderly individuals," Fauci said. "And it's not surprising: When you look at the scope of the ability to mount a[n] adequate immune response that could protect you, if anything, it is likely that elderly individuals, particularly if they're frail and have underlying conditions, might not have responded as well to the vaccine—which, when someone is already elderly and may or may not have an underlying condition, that it is unfortunate but not surprising that you might have a couple of deaths within that more than 200 people who broke through."
Officials will keep an eye on the breakthrough cases but so far, there's nothing that changes their "concept of the vaccine and its efficacy," Fauci added.