A father who was diagnosed with cancer at the age of 35 had a simple wish for his daughters before he died.
Neil Cooper, a graphic designer from Bransholme, Yorkshire, was diagnosed with cancer of the oesophagus after he had trouble swallowing. He died six weeks later in a West Yorkshire hospice, and is survived by his two daughters, Scarlett, 7, and Sienna, 5.
His devastated mother, 63-year-old Sylvia Maxwell, spoke with the Hull Daily Mail about their final "mother and son talk" in which he spoke of his dying wishes.
Sylvia Maxwell told the newspaper: "Neil knew he didn't have long left. We had a mother and son talk. He told me, 'Please make sure my girls never forget Daddy.'"
"He loved those girls so much. He'd do everything with them. They'd go swimming, to the park, and they loved baking together," she said.
Cooper was diagnosed with cancer on Nov. 20, 2017, and lived to see Scarlett's birthday and Christmas Day.
"The doctors couldn't understand why someone of Neil's age had got it," his mother said. "Neil was fit and healthy."
"Toward the end, he said to me, 'Mum, that's the last time I'm going to see my girls.'… He didn't want them to see him in that condition, at the end."
His mother's husband, Alan Cooper, died aged 63 in December 2016 from a brain aneurysm, according to the Hull Daily Mail.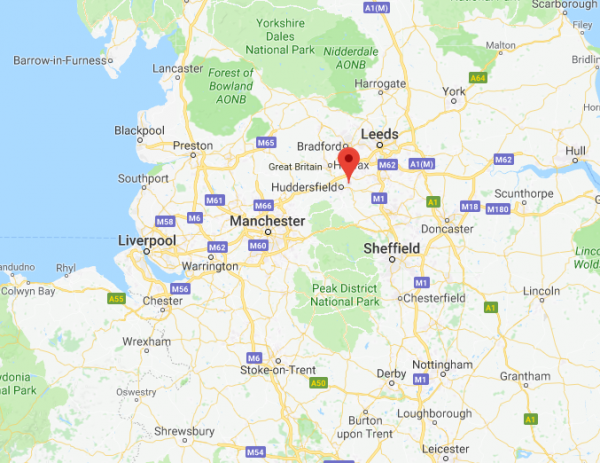 According to the Mirror, he had separated from his wife, Dawn Riley-Drake, who is mother to their two girls.
She told the newspaper: "The girls are going to miss all the fun times they had with Daddy. He liked to take them to the park. He loved them so much. They loved him so much, too."
His partner of two years, Deborah Toye described him as a "loving, kind, clever, witty, and a doting daddy to his girls."
His brother, Lee Cooper said to the Hull Daily Mail: "Neil loved his family, especially his girls. He was so organised. Before he died, he got all his affairs sorted, making sure his girls are going to be alright. That was Neil."
His funeral will take place at 3.30 p.m. on Tuesday, Jan. 23, in the large chapel of Chanterlands Crematorium.
Recommended Video:
How doctors in China turn into murderers