Zach Kincaid of San Jacinto, California lost his wife, 29-year-old Krystil, and their unborn child after a car crash with an alleged drunk driver in September.
The mother, who was 8 months pregnant, was hit head-on in her minivan by a driver who was going at least 85 mph in the wrong lane, said Kincaid.
The California father of four recently posted a number of photos of the family mourning their mother and baby sister on Facebook.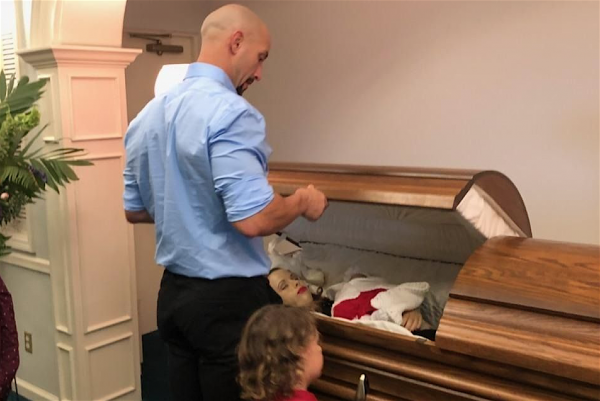 "The max sentence for killing my wife and daughter is 10 years," Kincaid wrote. "The state of California doesn't think there was intent, but I know driving recklessly in that manner, he didn't intend anything good."
"My daughter's due date was October 9th, a 36 week old fully developed baby isnt [sic] considered a person in the state of California. How do I explain to my children this injustice."
The accident occurred at about 8:30 p.m. on Sunday, Sept. 9 on the 500 block of N. Warren Road in Hemet, according to the Press-Enterprise.
Zach told KTLA that he was on speakerphone with his wife right before the crash, and he heard her screams.
Authorities found the mother's car on fire, and firefighters were forced to extinguish the flames and then use the "Jaws of Life" to remove her from the damaged vehicle. Krystil was rushed to the hospital, but neither she or the baby, who the family had planned on naming Avalynn, survived.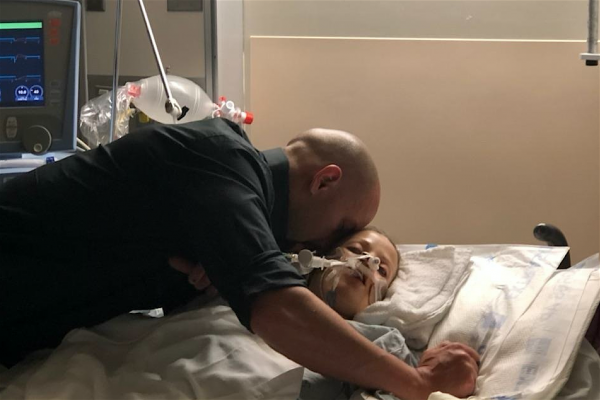 She left behind Kincaid and two boys and two girls, ranging in age from 4 to 14. The family has started a GoFundMe campaign to help with funeral expenses.
The other driver was professional boxer Marcos Forestal, who is the World Boxing Federation International Super Bantamweight champion and is originally from Cuba, according to People.
Forestal appeared intoxicated after the crash, and was found wandering around the crash site. He recorded a Facebook live video of the aftermath, which was later deleted.
"Look what happened to me," he reportedly said in Spanish. "Look what happened to my car."
Forestal was charged with gross vehicular manslaughter. He pled not guilty during his arraignment on Sept. 12, and his next court appearance is scheduled for Nov. 1.