Yovani Lopez is the widower of Marlen Ochoa-Lopez, a 19-year-old who was strangled on April 23 after going to a house in Chicago to pick up free baby clothes.
The father of the baby boy who was forcibly removed from his mother's womb provided new photos, showing him holding the infant.
Lopez said that the family is praying for a miracle. Reports said that the boy is brain dead and not expected to survive.
"We're praying for a miracle," a family friend told the Daily Mail.
The family also told the Mail that they will not turn off his ventilator.
This is #MarlenOchoa's baby boy. Send him well wishes as he fights for his life in the hospital. Little Yavani Yadiel Lopez deserves all of our love considering how he was brought into this world. We all wish you a full recovery. @fox32news pic.twitter.com/cSaGr8jnXW

— Tia A. Ewing (@TIA_EWING) May 16, 2019
Illinois Officials Not Alerted
Police and Illinois's child welfare agency said staff at a Chicago-area hospital didn't alert them after determining that a bloodied woman who arrived with a gravely ill newborn had not just given birth to the baby boy, as she claimed.
The woman, Clarisa Figueroa, was charged more than three weeks later after police found Ochoa-Lopez's body outside Figueroa's home. Chicago police said she cut Ochoa-Lopez's baby out of her on April 23, then called 911 to report she had given birth to a baby who wasn't breathing. Paramedics took Figueroa and the baby to Advocate Christ Medical Center in suburban Oak Lawn, according to The Associated Press.
Marlen Ochoa Lopez, 9 months pregnant, went missing after meeting a lady to exchange baby items after asking for help on a Facebook group..

1st picture is of her abductor, Clarissa Figueroa
2nd is 19 yr old Marlen Ochoa Lopez and the comments they exchanged. pic.twitter.com/nal1JLYYOh

— desirae bianca ✨ (@desiraebianca) May 15, 2019
Prosecutors said that when Figueroa was brought with the baby to the hospital, she had blood on her upper body and her face, which a hospital employee cleaned off. They also said Figueroa, 46, was examined at the hospital and showed no physical signs of childbirth.
Surrounded by family members and supporters, the father of Marlen Ochoa-Lopez nearly collapsed this morning as he walked into the Cook County medical examiner's office to identify his daughter's body.https://t.co/eqv5sZ3KJc pic.twitter.com/q3tPTKPigO

— Ashlee Rezin (@Ashlee_Rezin) May 16, 2019
Illinois Department of Children and Family Services spokesman Jassen Strokosch said Saturday the agency was alerted May 9 that there were questions about who had custody of the child in order to make medical decisions. He said he couldn't speculate about why the agency wasn't contacted sooner.
"We don't know what was happening at the hospital," he said.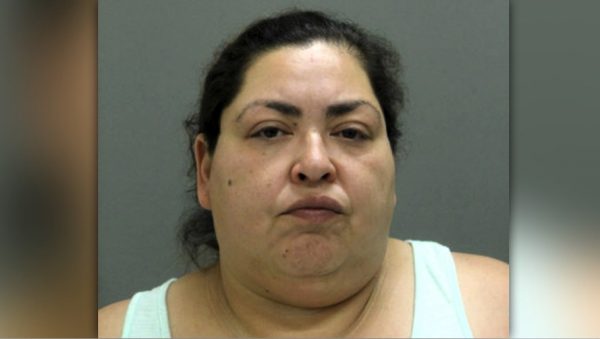 The Associated Press contributed to this report.