The father of Parkland shooting victim Meadow Pollack rebuked actress Alyssa Milano for blaming the National Rifle Association for his daughter's death.
Andrew Pollack said Milano should "learn her facts before she speaks" about the incident in which a gunman opened fire on Valentine's Day at Marjory Stoneman Douglas High School in Parkland, Fla., killing 17 and wounding 17.
"The FBI, Sherrif Israel, mental illness counselors, school administrators & failed diversionary programs are to blame," Pollack said in a tweet. "Not the NRA."
.@Alyssa_Milano in her speech in Parkland blamed the @NRA for the shooting that killed my daughter. She needs to learn her facts before she speaks

The FBI, Sherrif Israel, mental illness counselors, school administrators & failed diversionary programs are to blame.

Not the NRA

— Andrew Pollack (@AndrewPollackFL) October 1, 2018
Pollack was responding to Milano's criticism in a speech she gave in Parkland, Florida, on Sept. 30.
Milano emceed the Actions For Change Music and Food Festival in Parkland on Sunday, an event held to encourage young people to vote. As host, she decried the political influence of the NRA, according to WLRN-TV.
"We live in a nation where numbers are really no longer persuasive," Milano said. "Numbers no longer persuade policy."
In April 2018, Pollack founded a nonprofit, Americans for CLASS (Children's Lives and School Safety) and formulated an eight-point plan for classroom safety. He has called for greater security measures at schools, such as securing the perimeter, controlling the flow of entry, and protecting the interior with armed guards.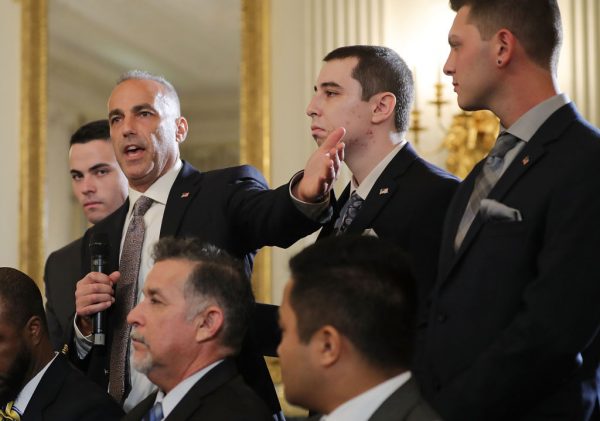 Pollack has also filed a wrongful-death lawsuit against Scot Peterson, the former school resource deputy who stood about 30 yards from the building while students and teachers were being shot and killed.
Pollack believes if Peterson had engaged the gunman, he wouldn't have made it to the third floor of the building where his daughter was murdered as she tried to shield another student with her own body.
"That guy let my daughter get murdered," Pollack said, according to an article published on Americans for CLASS website.
Milano, meanwhile, has been politically active on several fronts.
Last week she attended Supreme Court nominee Brett Kavanaugh's Senate Judiciary Committee hearing as a guest of Sen. Dianne Feinstein (D-Calif).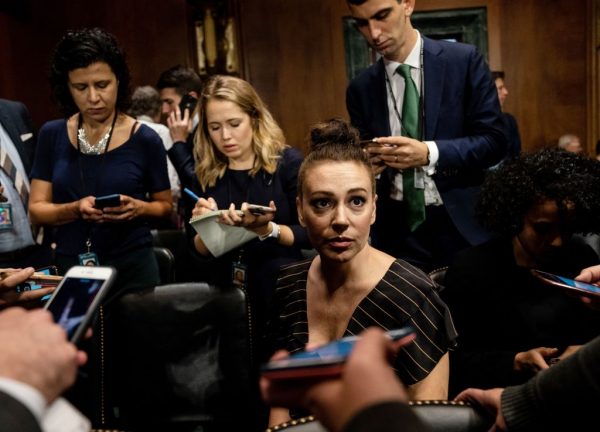 Milano has on other occasions called out the NRA in the wake of Parkland shooting while campaigning for greater voter turnout.
"Let's do this," Milano tweeted ahead of the Aug. 4, 2018, "March on NRA" event in Fairfax, Virginia. She went on to explain the code on her T-shirt.
"When people take of photo of the CAD it takes their phone directly to voter registration page and people can register in less than two minutes."
Milano is also a member of the No Rifle Association Initiative, and released a "Gun Safety Bill of Rights" via Twitter.
Milano's document demands "equal protection from gun violence," "retraining of…armed public officials to focus on de-escalation of conflict rather than the use of force," and "legislative efforts" toward greater gun control.
— Shalys Petty (@Shalys_Petty) May 5, 2018
According to earlier Epoch Times reporting, suspected Parkland gunman Nicolas Cruz made a court appearance on Sept. 26. Members of his defense team requested to interview hundreds of secondary witnesses as part of an effort to spare him the death penalty.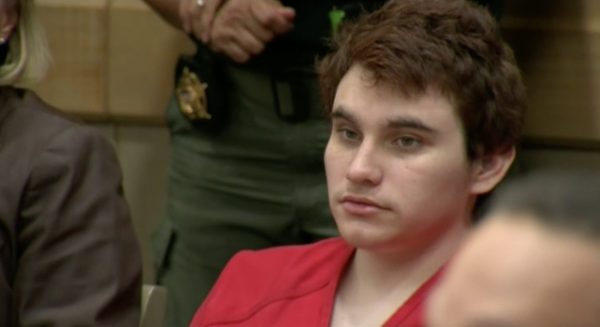 Cruz's lawyers have said he is willing to plead guilty in exchange for life in prison, but prosecutors reject that and insist he should be executed.