James Bulger's father is calling for one of his son's killers to be stripped of his new identity.
Jon Venables and Robert Thompson tortured and murdered the 2-year-old in 1993 in Liverpool, UK, when they were both aged 10.
The pair served eight years for murder before being released on licence in 2001 with a new identity and were granted lifelong anonymity.
Venables, now 35, was recalled to prison on Wednesday Feb. 7 for possessing child abuse images, for the second time.
The toddler's father, Ralph Bulger, said the 40-month sentence given to Venables was a joke and an insult. He said Venables' new identity should be revealed for the safety of the public.
Speaking outside the court, he said, "We've got to watch this sexual deviant. We know what he's capable of. He's just waiting for another victim. Let's make sure there's no more," according to the Mirror.
He added, "He's already reverted to committing further criminal offences and, rather ominously, where is this going to lead?"
Both parents said the judge had been too lenient with the sentence, The Times reported.
A spokesman for James's mother, Denise Fergus, called the three-year sentence "a farce."
"There should be no further collusion or attempts to cover up his offending behaviour," the spokesman said, adding he will be "believing he got away with it."
Their comments come after Venables pleaded guilty for having more than 1,000 child abuse images and a "pedophile manual," according to reports.
He admitted to having 392 category A images (the most serious), 148 from category B, and 630 from category C, Sky News reported.
Venables, who has a new identity that must not be revealed by law, pleaded guilty via video link from custody. On a court list at the Old Bailey his name appeared as "AB," the Mirror reported.
This Thursday on @ITV/@WeAreSTV, @Denise_Fergus is bravely interviewed by #TrevorMcDonald about her son's murder and the day her life changed forever.
You can read about it here: https://t.co/9barQTFcvv#JamesBulger: #AMothersStory pic.twitter.com/RluZJu6n18

— ANDY GIBSON (@AndyGibsonTV) February 6, 2018
According to the newspaper, only Mr. Justice Edis could see Venables on a monitor, as screens in court were covered with paper.
Bulger's mother and father were in court to hear the latest guilty pleas, according to reports.
The judge said he received a request to delay the sentencing so Ralph Bulger could make a victim impact statement, the Evening Standard reported.
But the judge decided to sentence straight away, saying, "I know the impact on these two people of what happened when their child was killed. I know already how it must be for them when that tragic event is once more brought into the public domain into court and so on because of the offending of one of the killers."
"I do not think there is very much more that can be said to me that I do not already know that could have an effect on the sentencing process," he said, according to the BBC.
A report found that Venables has a "high risk of real harm to children in the future" and a "long-term and profound interest in children," the court heard.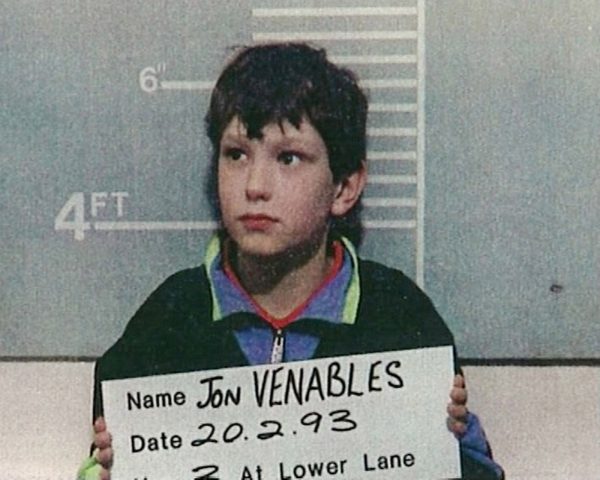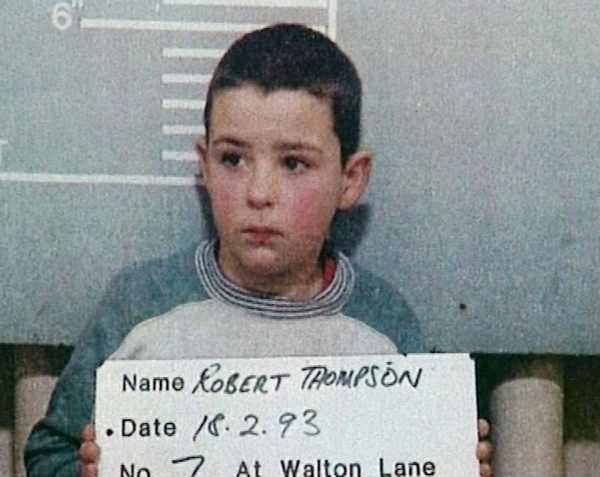 Recommended Video:
How Doctors in China Turn into Murderers