The father of an 8-year-old hit by gunfire in Atlanta and the mayor of the city criticized people for shooting other community members, calling for action.
"They say black lives matter," Secoriya Williamson, the father of Secoriea Turner, said at a press conference on Sunday. "You killed your own. You killed an 8-year-old child."
"You killed a child," he added. "She didn't do nothing to nobody."
Atlanta Mayor Keisha Lance Bottoms, a Democrat, noted that Secoriea was shot by people who weren't police officers.
Describing the shooters as cowards, Bottoms referenced recent demonstrations calling for police reform.
"Well, now we're demanding action for Secoriea Turner and for all of the other people who were shot in Atlanta last night and over the past few weeks because the reality is this—these aren't police officers shooting people on the streets of Atlanta, these are members of the community shooting each other," she said.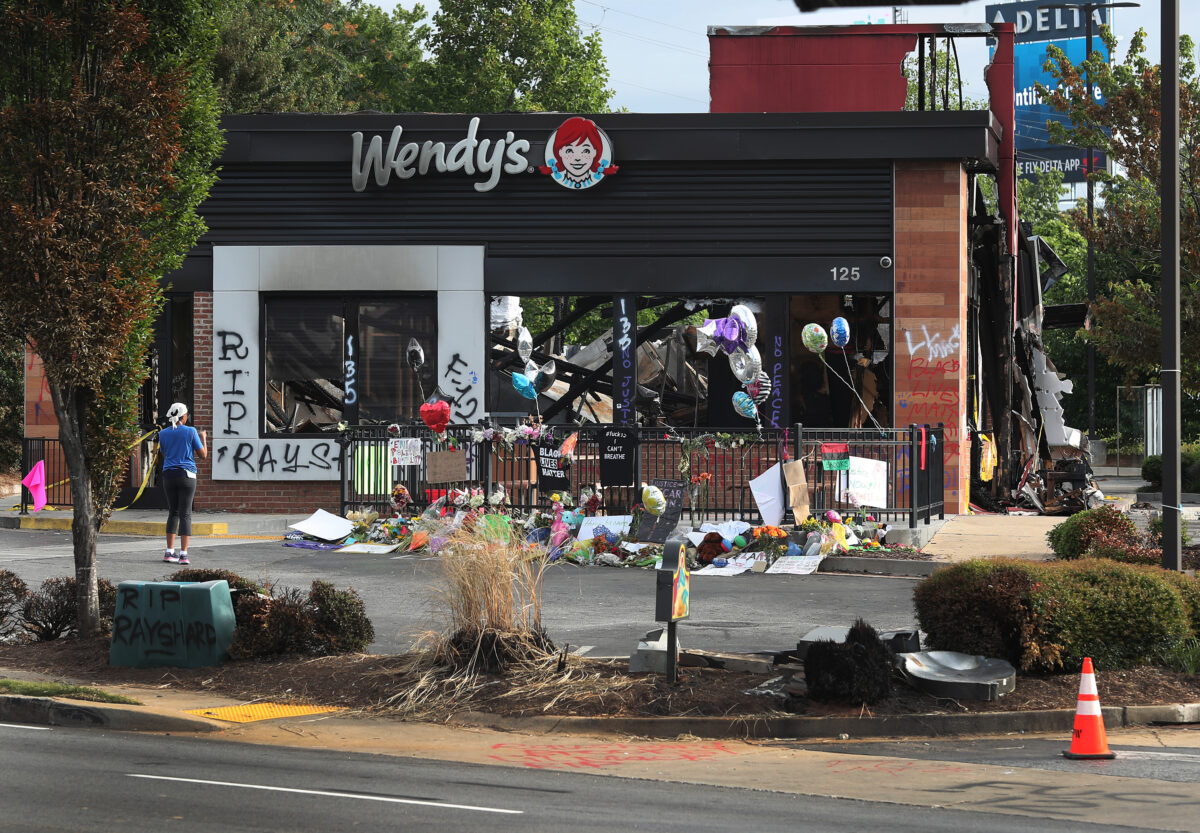 Bottoms compared the atmosphere in Atlanta to the wild west and said 75 shootings have taken place in the past several weeks, including 23 on July 4.
"If you want people to take us seriously, and you don't want us to lose this movement, then we can't lose each other," the mayor said, adding later: "You can't blame this on a police officer, you can't say this is about criminal justice reform. This is about some people carrying some weapons who shot up a car with an 8-year-old baby in the car."
Calls for activists and officials to address gun violence within cities have grown in recent weeks as others push to defund police departments and cut down on the number of police officers on patrol.
Secoriea was riding with her mother and her mother's friend around 9:45 p.m. on Saturday night near the Wendy's where Rayshard Brooks, a local resident, was shot following a scuffle that started when he resisted arrest after failing a sobriety test.
An armed group took over the area around the Wendy's earlier this month, making it what they called a police-free zone. Police officers removed the barriers late last month but they were put back up on July 4, Bottoms said.
When the driver of the vehicle with Secoriea inside tried turning into a nearby parking lot, a group of armed individuals confronted them.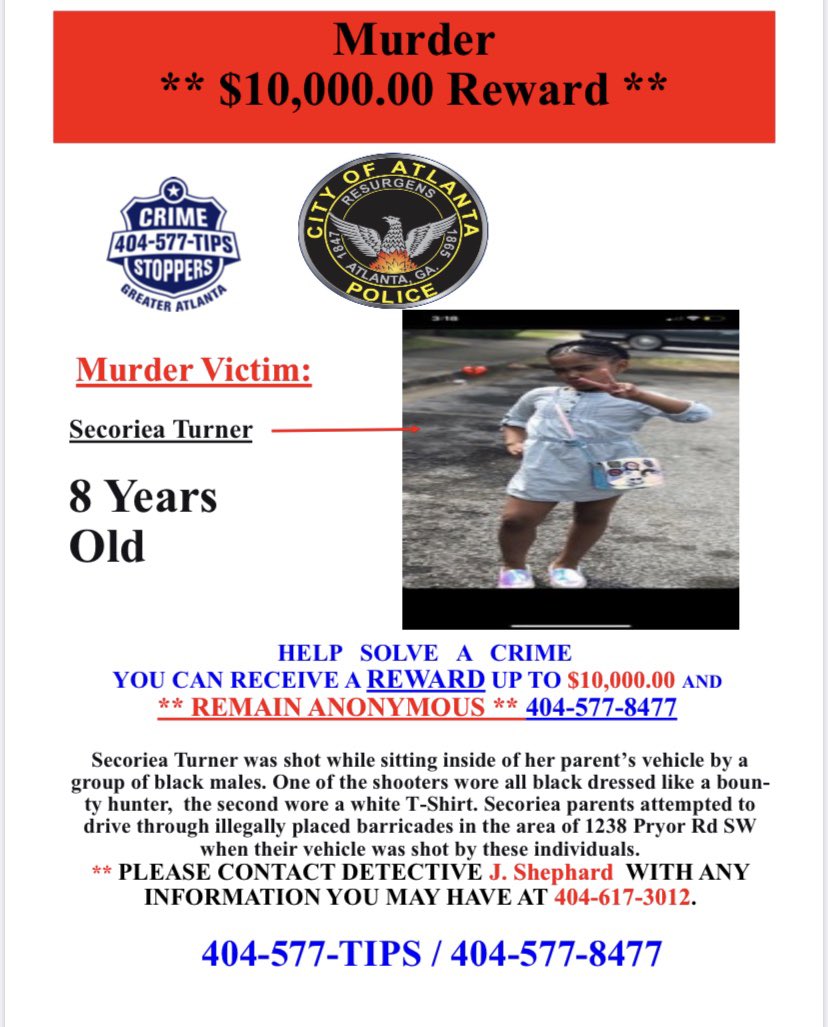 "At some point, someone in that group opened fire on the vehicle, striking it multiple times and striking the child who was inside," Interim Atlanta Police Chief Rodney Bryant said.
Officials and family members are asking anyone with information to come forward so the shooters can be identified and taken into custody. A reward of $10,000 is being offered. They also urged the shooters to turn themselves in.
"Our hearts absolutely break for this precious life senselessly taken," Republican Gov. Brian Kemp said in a statement. "Please contact @Atlanta_Police immediately if you can help their investigation."
A wanted poster from the police department described the shooters as "a group of black males."
Police said they have "vague descriptions" of the suspects and are looking over video footage gathered from the scene.
Charmaine Turner, Secoriea's mother, told reporters that her daughter would have been dancing in TikTok videos if she were still alive.
Turner said they understand people are frustrated over Brooks being fatally shot.
"We ain't got nothing to do with that, we innocent. We didn't mean no harm. My baby didn't mean no harm," she said.