A man drowned while crabbing with his son in a small lagoon in Texas early on June 15.
Seabrook police said the man and his son were fishing in the lagoon in Bayside Park at 3 a.m. when the father tried to reach for a crab trap and was pulled in by a strong current, reported KHOU 11.
The son jumped in the water to rescue his father but could not locate him.
The father's body was found at 1500 block of Todville Road, about 150 yards from where he drowned on Saturday morning.
Police didn't release the father's identity.
Seabrook Police say body of man recovered from water. Man was fishing with his son overnight. #KHOU11 pic.twitter.com/ON0AN91buZ

— Matt Dougherty (@MattKHOU) June 15, 2019
Drowning Death in Resort Pool
The life of an 11-year-old boy was also tragically lost in a drowning incident in the pool at Beach Colony Resort in Myrtle Beach, South Carolina, on June 2.
Horry County Deputy Coroner Chris Dontell said Trenton Piper of Cincinnati, Ohio, was taken to Grand Strand Medical Center on June 9 where he was declared dead, reported WMBF News.
The case was investigated by Myrtle Beach police and no charges were filed.
A petition by a group of mothers on Change.org describes what happened that day.
"A group of 5 mom's planned a care free, no responsibility vacation entering the Beach Colony Resort in North Myrtle Beach, South Carolina, on Sunday, June 2nd," the petition said.
11-year-old Ohio boy drowns at Myrtle Beach hotel pool 06/02/2019https://t.co/qSr8HPAmBW

We believe it is important to promote #watersafety and to remind adults everywhere not to let their guards down. Our condolences to this family.#survivalofthelittlest pic.twitter.com/sxpusoMnch

— BritishSwimSchoolSJ (@BritishSwimSJ) June 4, 2019
It said their reservations were not as expected and four out of the five mothers approached the front desk.
"As they were describing the very bumpy start to a relaxing trip, they were interrupted by a soaking wet young boy politely asking for help because his brother was drowning in the pool," the petition said.
Two of the mothers ran towards the pool and the other two followed not far behind. "As they entered the indoor pool area, there were no adults in sight and the body of what appeared to be an older male hunched over was sunken to the bottom of the 6 1/2 foot pool," the appeal said.
One of the mothers jumped into the pool and tried to lift Trenton but could not help. Another mother entered the pool and tried to help, but they were not able to lift Trenton's body together.
The third mother loudly called for male assistance and finally two male maintenance men pulled Trenton out of the water.
"Two mothers immediately began chest compressions, switching off to conserve energy, one mother called 911," the appeal said, explaining that there were no AED/defibrillator boxes on site.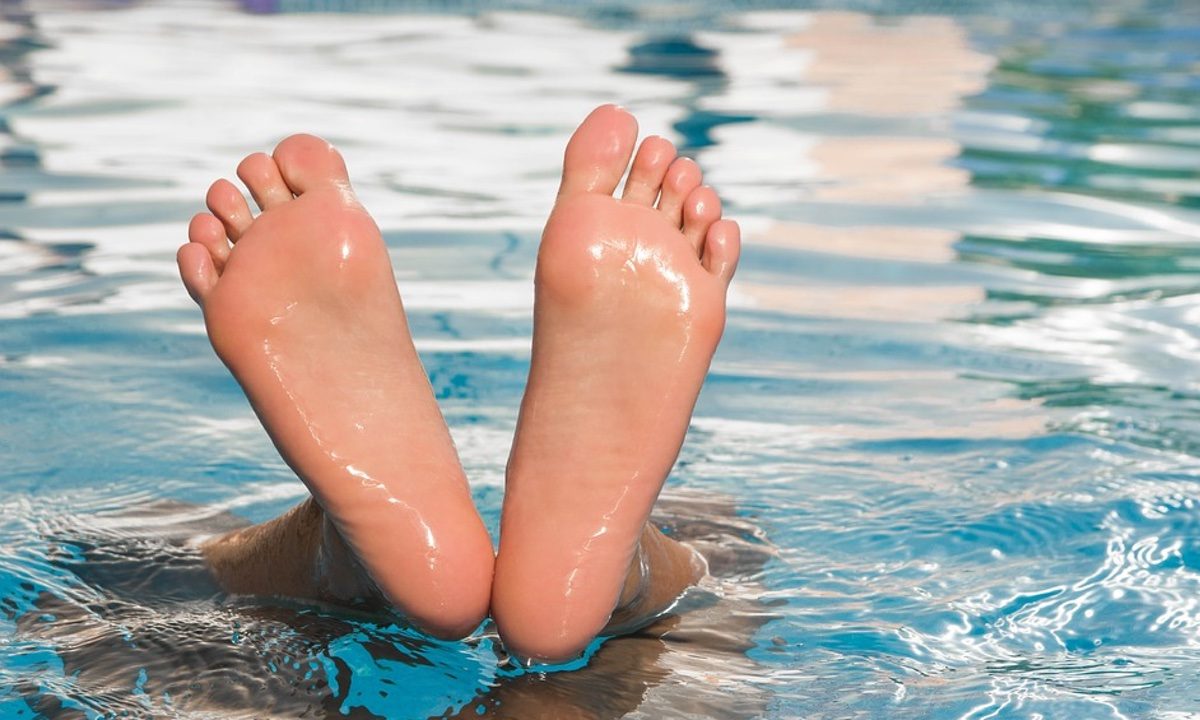 The petition said it was calling for resorts and hotels to provide pool supervision, trained first aide staff, and defibrillators on site to avoid such tragedies in the future.
Deaths Due to Drowning
Drowning is considered a major public health problem worldwide and 360,000 people died from it in 2015, according to the World Health Organization (WHO).
The WHO report says drowning is the third largest cause of unintentional injury death, accounting for 7 percent of the total injury-related deaths globally.
"Children, males, and individuals with increased access to water are most at risk of drowning," said the report.
In the United States, 45 percent of drowning deaths happen among the most economically active segment of the population.
"Coastal drowning in the United States alone accounts for $273 million each year in direct and indirect costs. In Australia and Canada, the total annual cost of drowning injury is $85.5 million and $173 million respectively," said the report.