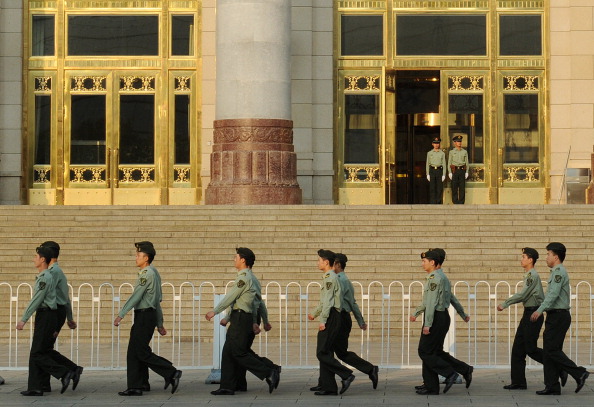 The father of a student who was killed in the Tiananmen Square massacre of 1989 was found dead recently, having committed suicide in protest against Chinese communist authorities.  
Zha Weilin, the father of student Zha Aiguo, a Tiananmen student, hung himself on Saturday May 26. The tenor of his suicide note, reported online, was that he wished to use his death as a final protest against the regime for failing to redress the killing of his son over 20 years ago.
Zha Aiguo, the second son of Zha Weilin, was 22 years old when he was shot and killed in the June 4 massacre. Thousands of students and ordinary Chinese had gathered in Tiananmen Square and elsewhere in Beijing to protest against corruption and support democratic reform.  
Following their son's death, Zha Weilin and his wife participated in activities held by the Tiananmen Mothers, an informal group who protest for the redress of the deaths of their sons and daughters in the massacre. The couple was subject to police intimidation and surveillance over the years because of their protest activities.  
Zha Weilin, the father, left home on May 25. His body was discovered the following afternoon. The police cordoned off the scene, removed the suicide note, and two days later cremated the body. 
Apple Daily, a Hong Kong newspaper, gave an account of Zha Weilin's final days alive, as told by Zhang Zhenxia, his widow. At 10 a.m. before he left home, he said: "Zhenxia, I can't wait on you anymore." He was reportedly in a distressed state. After going to the door, he came back, then paced back and forth a dozen times. He said: "I can't bear to leave you!" before finally leaving.  
He was found dead the next afternoon. "They did not tell me of his death until all my relatives reached my home," Zhang the widow said. 
Zhang Zhenxia said that after their son was killed, her husband became very quiet. "He became introverted, the emotion was pent-up in his heart," she said. "He's finally found relief. Now that I am left behind… I don't know what to do." 
Read the original Chinese article 
The Epoch Times publishes in 35 countries and in 19 languages. Subscribe to our e-newsletter