An Illinois father and son have been charged for allegedly selling body parts infected with HIV, sepsis, and hepatitis to unwitting dentists and medics.
Another man is already serving nine years for the scheme, which involved collecting bodies from people who thought they were donating to science, dismembering them and selling them to researchers and educators for large sums of money.
The federal charges state the goal of the scheme was to "profit from payments made by customers who were unaware that they either received remains that had tested positive for serious infectious diseases or were unable to be tested for these diseases."
The scheme allegedly ran from 2008 to 2014 in and around Illinois.
Donald Greene Sr. is charged with wire fraud, according to federal documents cited by Michigan Live. His son, Donald Greene II, is charged with intentionally concealing a crime.
They both were associated with the now-closed Biological Resource Centre of Rosemont, Illinois, which sold and leased bodies and body parts.
The two allegedly promised people that the donated bodies would go to medical research, according to CBS.
It's a story of precious cargo and broken promises that donated bodies would go to medical research. Instead, federal officials say they were sold for up to $100,000 on the black market.

Posted by ABC21 WPTA on Wednesday, April 10, 2019
One mother was told her son's tissues would be donated to college research centers, according to a search warrant cited by the news outlet. They were sold for $5,000.
The warrant also says that some bodies were sold for up to $100,000.
According to M Live, the U.S. Attorney's Office also said in court documents that Green Sr. "falsely reported to customers on eight occasions between 2008 and 2014 that remains they received tested negative for specified infectious diseases."
The documents say that at least one specimen was sold to Detroit Medical Center's sport's medicine department. That specimen "had previously tested positive for hepatitis. This fact was concealed by Donald A. Greene Sr.'s scheme to defraud."
The pair are accused of keeping bodies known to have HIV, sepsis and hepatitis on ice and then selling them, some for up to $100,000.

Posted by Fox 8 News on Wednesday, April 10, 2019
The buying and selling of organ parts is loosely regulated in comparison with live organs for donation. Selling, buying, and leasing body parts is not illegal—but it is illegal to sell infected body parts without informing the buyer.
At the time of writing, no reports have indicated any response from the Green's lawyers.
According to reports, the charges were filed as a criminal information, suggesting a guilty plea is expected.
The Illinois scheme was first investigated back in 2013.
https://www.facebook.com/groups/1603635473223629/permalink/2038976493022856/
In May 2018, Arthur Rathburn, 63, was sentenced to 108 months in federal prison after having been convicted earlier in the year on charges of wire fraud, transportation of hazardous material, and false statements in a scheme involving the distribution of body parts.
According to Detroit Free Press, he made $13 million from the scheme.
On one occasion Rathburn tried to take a human head of an individual who had died of bacterial sepsis and pneumonia for air transit, in violation of federal regulations.
"The human head was packaged in a trash bag placed within a camping cooler," said a statement from the Attorney's Office. " Seven other human heads were also part of the shipment and packed in the same manner.  Large quantities of liquid blood were found within the coolers. "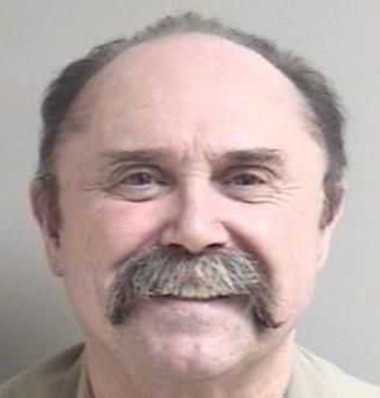 "Arthur Rathburn carried out a long-term, complex scheme to increase his personal profits, showing little respect to the donors and  risking the welfare of those in the medical and dental community relying on human remains free from hepatitis, HIV, and other dangerous diseases,"  said Timothy R. Slater, special agent in charge of the Detroit FBI in a statement.
"We hope this sentence brings closure to the victims of Arthur Rathburn," stated United States Attorney Matthew Schneider at the time.  "Rathburn's disgraceful conduct not only put the health of innocent people at risk, he showed a complete lack of regard for the donors and their families, who are all victims."