LOS ALAMITOS, Calif.—The restaurant industry has been the hardest hit over the past several months in terms of permanent business closures, according to Yelp. Yet a father and son team in Orange County, California, is ready to open a new restaurant.
Gene Pietrini, 67, and Landon Pietrini, 31, are a little nervous, but more excited, about opening their Pietrini Pizza Napoletana restaurant—the culmination of a decades-long passion for pizza.
"The coronavirus has complicated plans for restaurants across the board, but when you're opening a new full-service, sit-down restaurant, knowing you can't open to full capacity, [it] is disconcerting," Gene told The Epoch Times. 
"But such is life! We are embracing all the changes one day at a time and are learning to be flexible," he said. And he's confident there's a demand for their pizza. 
"Who doesn't like pizza? Pizza is pretty much loved universally by people, but there is a shortage of exceptional pizza places. So here we come!"
On the evening of Sept. 19, in Gene's Seal Beach home, he and Landon stood back to back in a kitchen overwhelmed with fresh pizza ingredients. Among the ingredients were tomatoes from the Campania region of southern Italy—for the sauce—and freshly harvested basil from Landon's garden. 
They were surrounded by three generations of family members waiting to try their creations. Joyful chatter filled the atmosphere, along with smells of homemade dough. And amid the happy chaos of the busy kitchen, the two worked with a steady confidence and skill.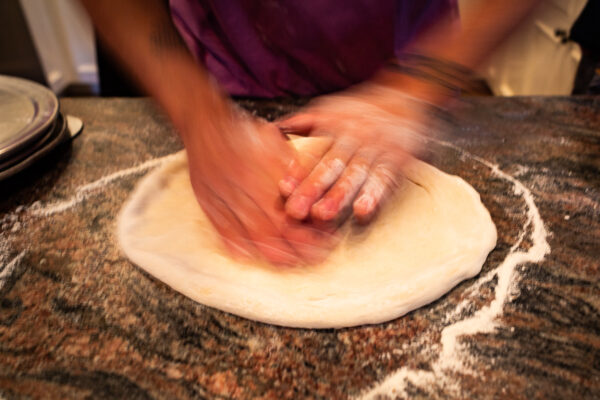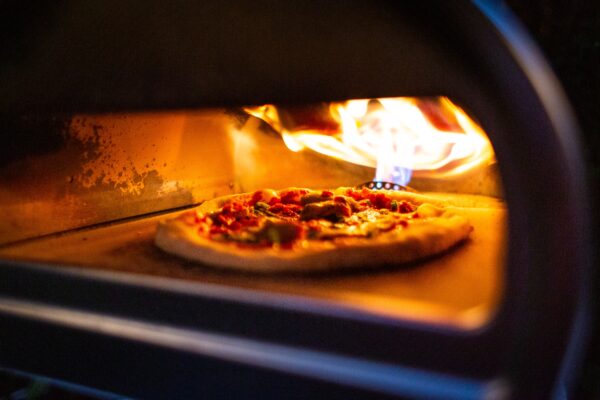 A Family Tradition
Gene grew up in Chicago, in a Sicilian family. Authentic Italian pizza was a common dish in his house. His passion for pizza was rekindled in 1983, when his wife, Blair, bought him a pizza stone, which mimics the effects of cooking a pizza in a masonry oven.
He started experimenting with recipes to recreate the familiar tastes of his younger days and make pizza once again a Pietrini family tradition. 
In 2004, the Pietrinis were on vacation in Australia when they went to a restaurant that served authentic Neapolitan pizza. It was the first time Gene had ever tasted it. 
"[It] rocked my pizza taste buds. Later, when my wife and I went to Italy, I got the real thing right there in the motherland," he said. 
He had "an overwhelming desire to learn how to make that kind of pizza." In 2013, he bought a wood-fired oven for his backyard and began experimenting.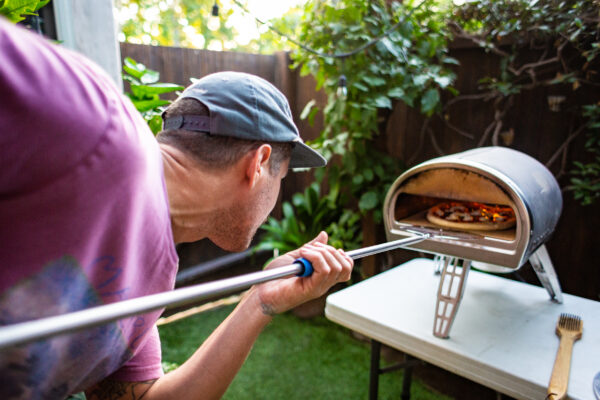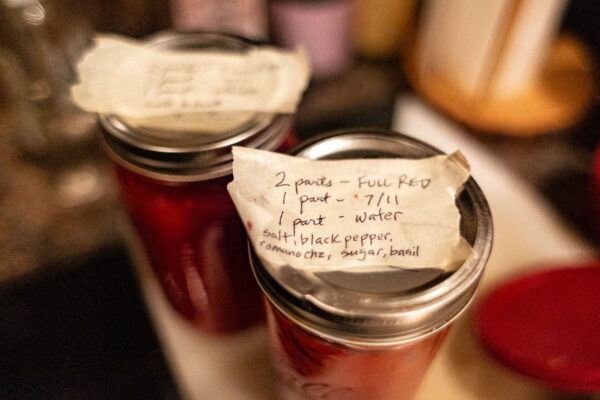 Neapolitan pizza is made using a wood oven and special tomatoes, cheese, and dough. Ingredients are sourced from Naples—to maintain a certain terroir and quality standards—and the crust is prepared according to precise specifications. 
"There is a real artistry to great Neapolitan pizza, and as my knowledge and ability grew, my son Landon caught the bug."
Landon enrolled in Tony Gemignani's International School of Pizza in San Francisco and became a certified pizzaiolo (pizza maker). 
"I have always been a lover of all things pizza, but prior to my time at the school, I never understood pizza-making as a science," Landon told The Epoch Times. "My time at the school gave me new categories for understanding the craft and incited a newfound desire and passion for making pizza."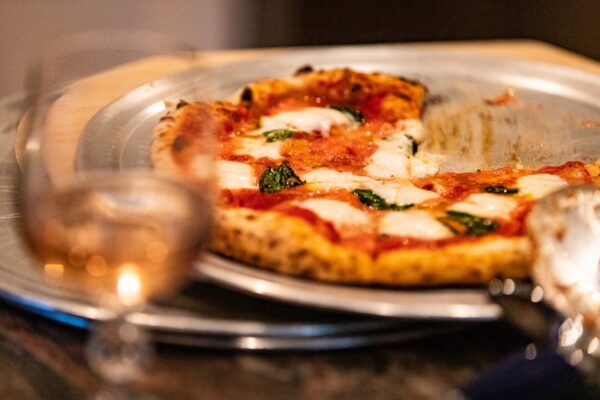 It didn't take long for the Pietrinis to start thinking about running a pizza business. 
Opening the Restaurant
Gene was a pastor. Landon is currently working at Trader Joe's. "To be honest, the thought of leaving such a safe job is daunting, especially during these times," he said. "However, I believe the reward of starting a family restaurant and getting to do what I love every day is well worth the risk."
The duo planned to open in April, but COVID-19 pushed their plans back. They don't have a set date now for the launch, but expect to open in the next few months. 
"[It] slowed down the process with architectural plans and with getting approvals since everyone was working from home," Gene said. "[But] we are grateful for the additional time to plan and get excited for our launch."
A pizza oven, built in Naples, is set up in their restaurant on Katella Avenue in Los Alamitos already as the other pieces fall into place around it.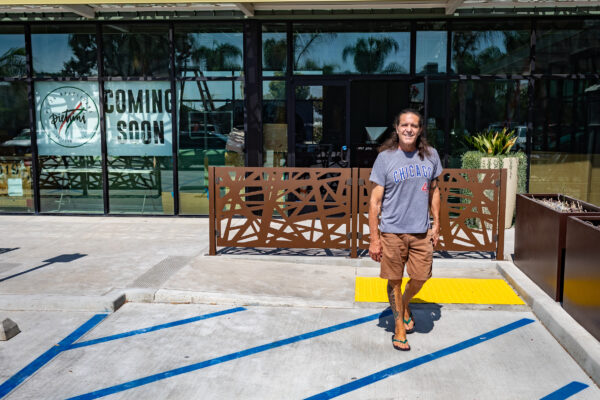 "What's different about our pizza is that it will taste like you are in Naples, Italy. Our oven was actually built in Naples and the flour and tomatoes we use come from Naples as well. We are bringing the real authentic experience," Gene said. 
Their restaurant will have not only Neapolitan pizzas, but all kinds of wood-fired and New York-style pizzas, plus appetizers, salads, desserts, and craft beers served at a perfect 28 degrees Fahrenheit. Gene's mother's lasagna recipe will also make it onto the menu eventually. 
"My wife, Kendrika, and my son, Almanzo, love [pizza] as well," Landon said. "In fact, my son has a wooden toy pizza set that he plays with every day, and one of his first words that he learned to say is, 'pizza.' I get very excited thinking about how our pizzeria has the potential of becoming a generational endeavor."