Sen. Lisa Murkowski (R-Alaska), targeted for ousting from office by former President Donald Trump, survived her Aug. 16 primary election against 18 challengers, but will still face a Trump-endorsee in the general election come November.
But another congressional colleague facing Trump's ire heard a sobering pronouncement from voters in Wyoming.
Constituents resoundingly agreed that it was time for Rep. Liz Cheney to pack her bags and head home from Washington after three terms in the U.S. House of Representatives.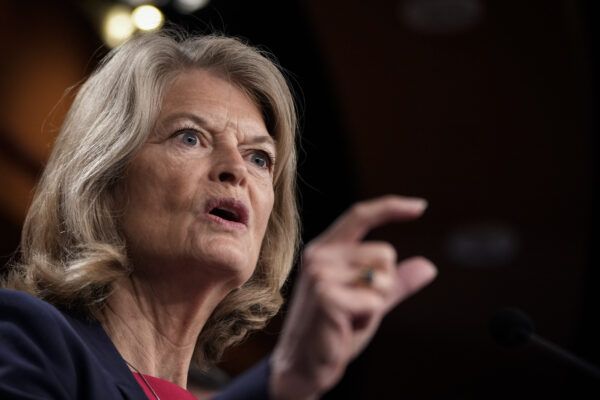 In Alaska, Trump opponent Murkowski managed to survive her reelection bid for her U.S. Senate seat—at least for the time being.
Her survival can be credited solely to new rules in the state that allow the top four finishers to advance to the fall general election, according to Charles Bullock, a political science professor at the University of Georgia. Voters in Alaska approved the change to the process, which is called ranked-choice voting.
If "she had been running in a situation similar to Lisa Murkowski's," Cheney might have been "able to survive" as well, Bullock said.
Twelve years ago, Murkowski was almost tripped up in a reelection bid and had to find an unconventional path to victory.
"She lost the Republican nomination, but then she won her seat by running as a write-in candidate. So she got the Republican votes who'd voted for the minority Republicans back in that Republican primary. But then she also picked up a chunk of independents [and Democrats]," Bullock said.
"She is the only incumbent U.S. senator ever reelected with a write-in and only the second person ever elected to the Senate, at all, with a write-in. The first one was [South Carolina Democrat] Strom Thurmond back in 1954."
The top four finishers in the Alaska race, regardless of party affiliation, will face off on Nov. 8 to decide the outcome, giving Murkowski a chance to hold on to her seat.
"Different rules than Wyoming lead to a different result [for Murkowski]," said Keith Gaddie, chair of the political science department of the University of Oklahoma.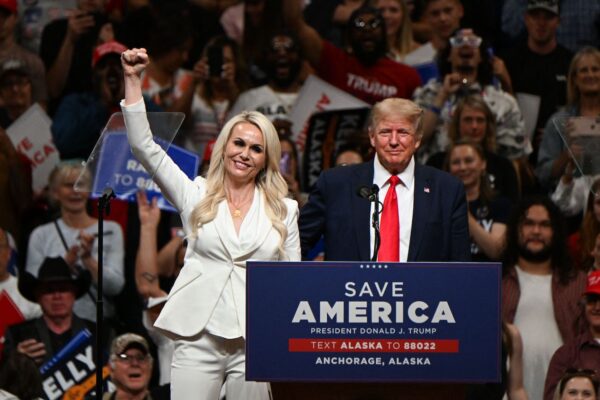 Moving forward to the fall election with Murkowski is Trump-endorsed Republican rival Kelly Tshibaka, who had received 40.4 percent of the vote compared to Murkowski's 43.7 percent.
Murkowski fell out of favor with many Republicans when she voted to convict Trump during the second impeachment trial. The Senate acquitted Trump. The former president has loudly proclaimed Murkowski to be "the worst" choice.
Earning Trump's approval or disapproval still has great potential to influence a candidate's future, Bullock and Gaddie said.
But the analysts said Trump's influence could be slipping, because some former die-hard supporters may be worried about why federal law enforcement raided his Florida home. Details are still emerging about the Aug. 8 raid by the FBI, but Trump seems to be accused of illegally taking top-secret documents when he left the White House.
If the raid was politically motivated by Democrats, as many claim, it could backfire, Bullock said. It's likely to prompt other Trump supporters to show up to vote, even if they had planned to sit out this election.
"It probably will inspire some Republicans who were going to blow off a primary to go out and protect the president," he said.
Gaddie agreed. But if the facts show wrongdoing by Trump, his base could desert him, he noted.
"While Trump's cred is down with the general public, I doubt he has lost much traction with his core, his base," he said.
"[Trump's] leaning in against the establishment, the expertise, the fancy boys in the Justice Department—that's all part of his renegade appeal," Gaddie said. "Put another way, his influence isn't diminished; it isn't reinforced. It's in flux."

It was their votes to impeach Trump that likely caused Cheney and Murkowski to significantly struggle to retain the loyalty of their constituents, Bullock said.
Cheney lost the support of many in deep-red Wyoming when she was one of 10 House Republicans who voted to impeach Trump.
"When she loses, eight out of the 10 will be gone," Bullock said. "Four resigned, and four lose."
Cheney's insult to Trump supporters cut deeper when she went on to take a leadership role with the high-profile House committee investigating the Jan. 6, 2021, Capitol breach.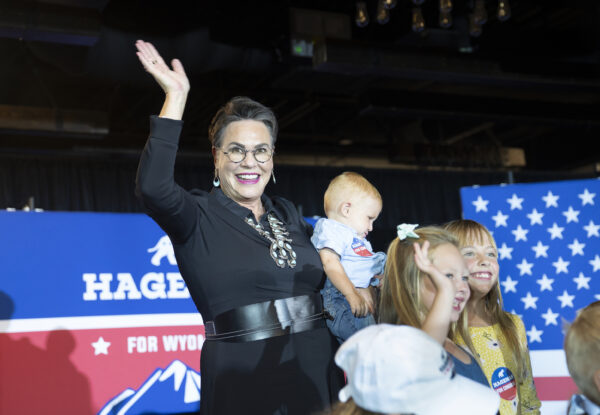 Hageman took advantage of her incumbent opponent's time in the spotlight in Washington. She traveled to all 23 counties in the sparsely populated state, raising far less money, but shaking far more voters' hands.
Going forward, political experts say Hageman faces little threat in November and is likely to emerge triumphant as the state's only member of the U.S. House.
John Haughey and the Associated Press contributed to this report.