YONKERS, N.Y.—Authorities say a fire at a Yonkers apartment building has left one person dead and forced dozens of people into the cold.
Fire officials tell the Journal News that a body was found Wednesday on the fifth floor, where the fire may have started.
Photos show rescuers helping bundled-up residents walk across snowbanks on a slippery hill as flames shoot out of the building.
Deputy Fire Chief Thomas Fitzpatrick says a hydrant froze and firefighters also struggled against the wind. Water turned to ice when it hit the ground.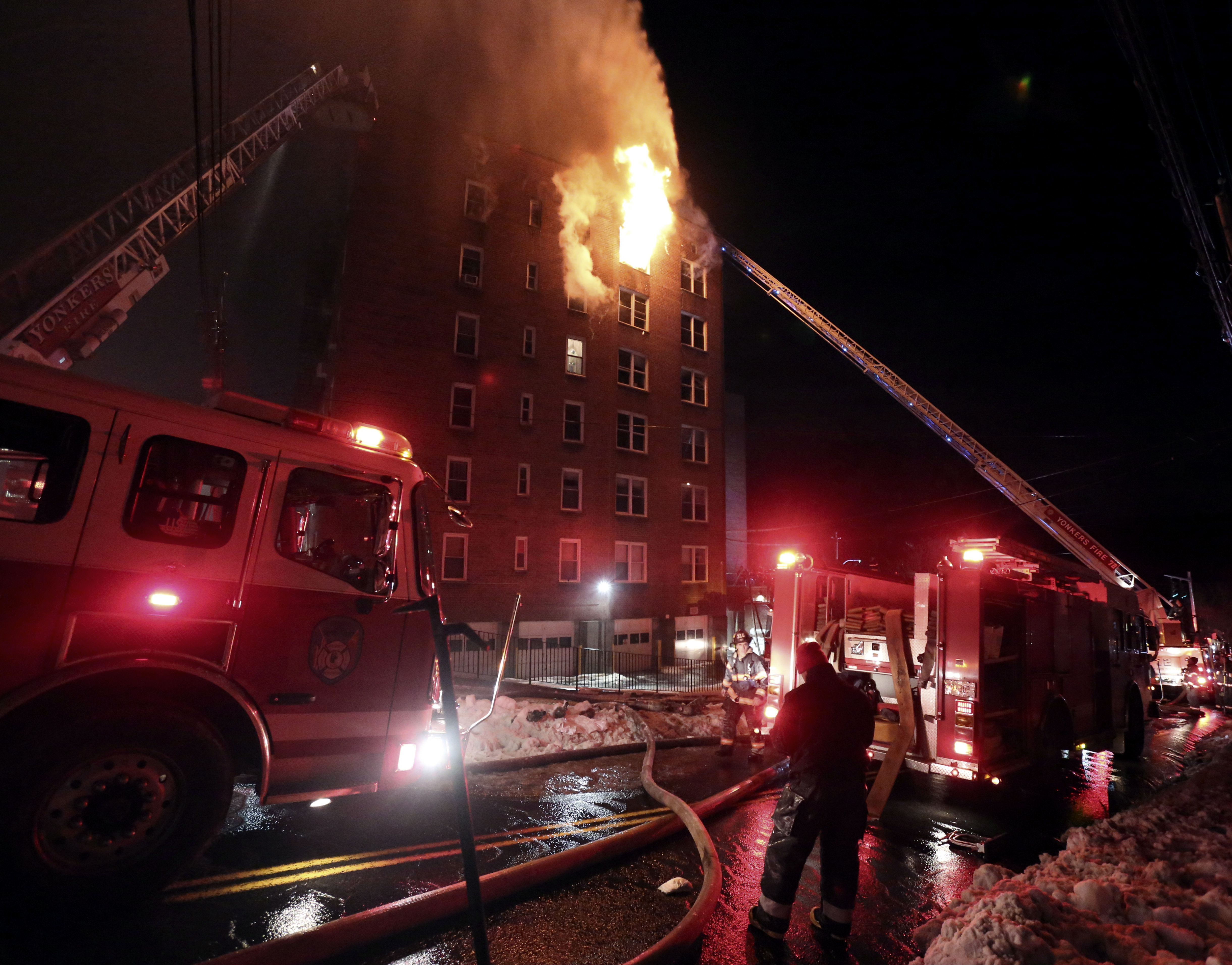 Resident Andre Geraghty tells WCBS that he helped his wife and their 16-month-old child down a fire escape after smoke prevented their exit through a door.
Geraghty says he was "terrified."
The Red Cross aided displaced residents.