A California hospital and two of its doctors are being sued by the family of a Bakersfield mother who died along with her newborn son while under their care.
Demi Ruben Dominguez, 23, passed away on April 19, alongside her newborn son, Malakhi De Leon.
Following their deaths, Dominguez's fiancé and mother have filed a joint lawsuit which alleges Dr. Hans Yu and Dr. Arthur M. Park, OB-GYNs at Mercy Hospital, Bakersfield, were responsible.
The lawsuit alleges the hospital and doctors were careless, negligent, and that the deaths of Dominguez and her son could have been prevented, reported Fox 26.
The pair filed the lawsuit for wrongful death, claiming Park treated the 23-year-old at the hospital on April 15 for high blood pressure and swelling. She was eight months pregnant at the time.
Dominguez's mother said her daughter was prescribed labetalol by Park, which helps lower blood pressure. The doctor allegedly told Dominguez that her swelling symptoms were caused by a diet too high in sodium.
She was then seen by Dr. Yu on April 17 for a check-up at the same hospital, who sent her home and told her to carry on with the same medication for her blood pressure, which was reportedly high at 145/100.
The 23-year-old, who was set to graduate from California State University, Bakersfield, with a bachelors degree in psychology in May, sadly had a seizure while sleeping just two days later and passed away shortly afterwards.
Dominguez's fiancé, Ruben Xavier De Leon, recalled the moment she had a seizure.
"I saw her jaw lock, her face was blue," he told Fox 26.
Her son Malakhi was delivered before she died, but was declared brain-dead and passed away later that day.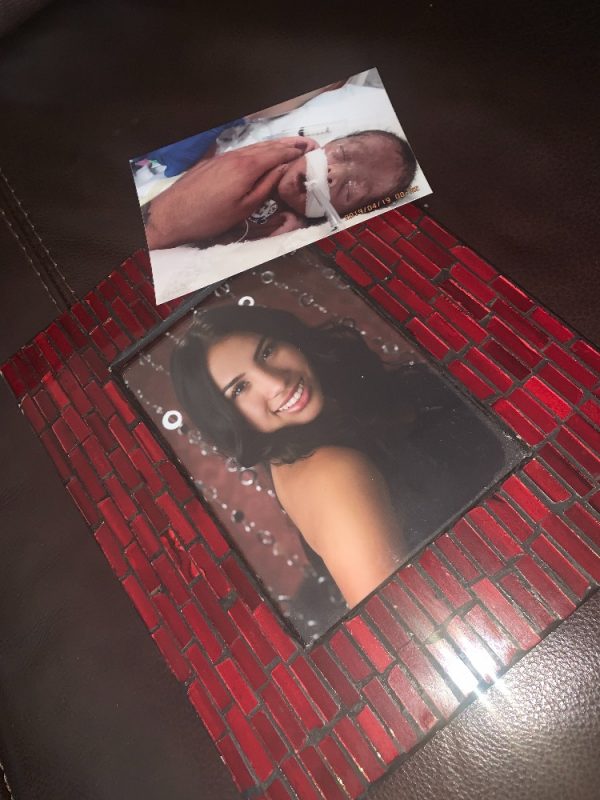 De Leon told 17 News he and his fiancée had been looking forward to their future and starting a family together.
"We were practically married, it wasn't on paper, but that's how strong our love was," he said.
"We had just got our maternity flowers done and the baby shower was the next week, so everything was ready to go, had everything planned. We were excited for our future."
The lawsuit claims both doctors were negligent in failing to properly evaluate how serious Dominguez's condition was in time, reported 17 News.
"I'm not mad at him … and I really do pray for him and his family," De Leon told the outlet. "I really hope God shows mercy on him. I wouldn't know what to even say to him right now."
The Epoch Times has reached out to Dignity Health, which operates Mercy Hospital, for comment.
It previously said in a statement: "Our deepest sympathy goes out to the family for their loss. Safety and patient care are our highest priorities, and we take matters involving the quality of care very seriously."
"Consistent with patient privacy laws and hospital policy, we do not discuss the specifics of any patient's care or the subject of ongoing litigation," it added.
According to a GoFundMe page which was set up by family and friends of Dominguez, the 23-year-old lived a "tremendous life" and loved working with children with special needs.
She wanted to attend graduate school in the future to become a school psychologist and "thought that she could change the world—one person at a time," the page reads.
"Thank you Demi for always walking in with a smile on your face. Thank you for treating others with genuine kindness and love. Thank you for being a wonderful part of our lives. We felt your power, we felt your love. We will be forever thankful for the ways you've impacted our lives."