"Shark Tank" star Barbara Corcoran said last week her brother John, who reportedly died in his hotel room in the Dominican Republic late April, had a pre-existing heart condition.
In an interview with TMZ on June 12, Corcoran, 70, said her brother, 64, died of a heart attack while vacationing with a friend on the Caribbean island.
His body was found by his friend on the floor of their suite, and Corcoran told TMZ she was told her brother died after going into cardiac arrest, although an autopsy hasn't been carried out as far as she is aware.
#BarbaraCorcoran's Brother #JohnCorcoran Died In #DominicanRepublic Hotel
Mysterious Tourist Death Total Rises …https://t.co/AKpsmNRmOv#SharkTank

— Kermit In Progress 💎 (@Kermit_Progress) 13 June 2019
Corcoran's sudden death came as at least 11 American tourists have died in suspicious circumstances while holidaying in the Dominican Republic in the past 12 months, while others became violently ill but survived.
But in a post on social media last week, the actress said she believes the cause of her brother's death is not suspicious.
"It's made it to the news by now that my dear brother John passed away in the Dominican Republic back in April," Corcoran said in an Instagram post on June 13. "He loved the DR and vacationed there frequently."
"My brother had an existing heart condition and we believe he died of natural causes, but you're still never ready for the death of a loved one," she continued.
"I'm overwhelmed with sadness for the lost lives in the DR and my thoughts are with the families who have lost their loved ones. Thank you all for your thoughts and good wishes. I appreciate your love and kindness."
Similarly, in an interview with People, his daughter, Nichole Lande, said that although her family are deeply saddened by his death they believe it was just a coincidence.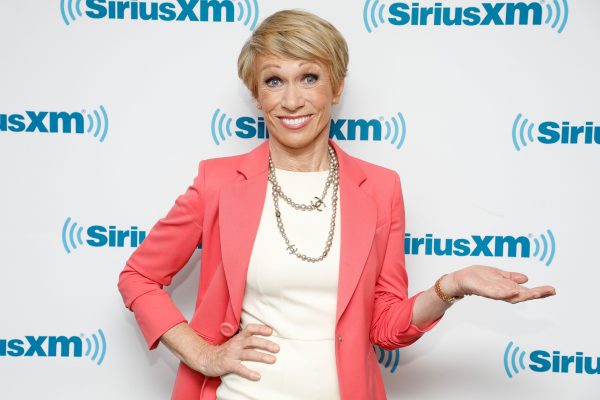 "My father had a heart condition, so his death didn't come as a complete shock to us," she said. "Obviously, we didn't expect him to die, and we are devastated."
"But it's just a coincidence that it happened in the Dominican Republic like those other deaths."
Lande explained that her father had been staying in a private home in Punta Cana with his friend, unlike the other U.S. tourists who have died in the past year.
"There was no minibar, no malfunctioning air conditioner, nothing like the other cases. So this isn't a mystery to us," she explained.
"It's just the sad loss of a father and grandfather who everyone is missing right now. He was a loving, wonderful man from a big family, and lots of people are mourning his loss."
According to TMZ, John—who was one of Corcoran's nine siblings—was waiting for his girlfriend to arrive at the Caribbean island before his sudden death.
"Our entire family is thinking of the families who have questions about their loved ones' deaths," Lande added.
"I can't even imagine what they're going through, and I hope they get the answers they need. But that's not our situation. We know what happened, and we have closure."
Scores of U.S. tourists have reportedly died under suspicious circumstances in the Dominican Republic, with the causes of death listed as one of or a combination of a heart attack, respiratory failure, and pulmonary edema, or a fluid build-up in the lungs.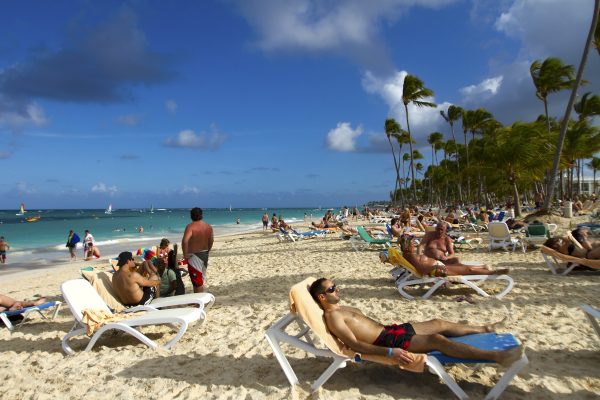 Several travel agents have since advised people against traveling to the island after the string of reported deaths and illnesses.
Dana Flowers, an Oklahoma-based travel agent who went to the country on a trip in April and got sick, was also among those suggesting that people shouldn't go.
"I will not be going back to the Dominican any time soon," he told KFOR. "I personally have no desire to go back to Punta Cana. I've been there twice. The first time was fantastic. This time, not so much," Flowers added to KOKH.
While Gina Libretti-Costa told CBS said some spots are safe, but advised travelers to take out travel insurance and research where they're going before they book trips.
Meanwhile, Dominican Republic police are investigating whether counterfeit alcohol could be liked to the deaths, reported the New York Post.
Officials are investigating who supplied the beverages the victims had in their hotel rooms before their deaths, and whether they contained any hazardous chemicals, the paper reported.
The FBI is also reportedly aiding in the investigation and will obtain blood samples from the deceased American tourists to take back to its research center in Quantico, Va., a source told the Post.
Zachary Stieber contributed to this reportt