Parents won't be the only ones excited over a baby's arrival. Their loved ones will be delighted at the news too! The excitement will be doubled when a couple is expecting twins.
To surprise their family and friends, some couples chose to keep the twin pregnancies under wraps. Leaking the details of this secret would have been so easy, but these couples stayed strong, and they were rewarded with twice as much joy from family and friends.
Theresa Slater and her husband already had a lovely daughter, and when they discovered another child was on the way, they decided to keep all the details secret and let family and friends play a guessing game: boy or girl?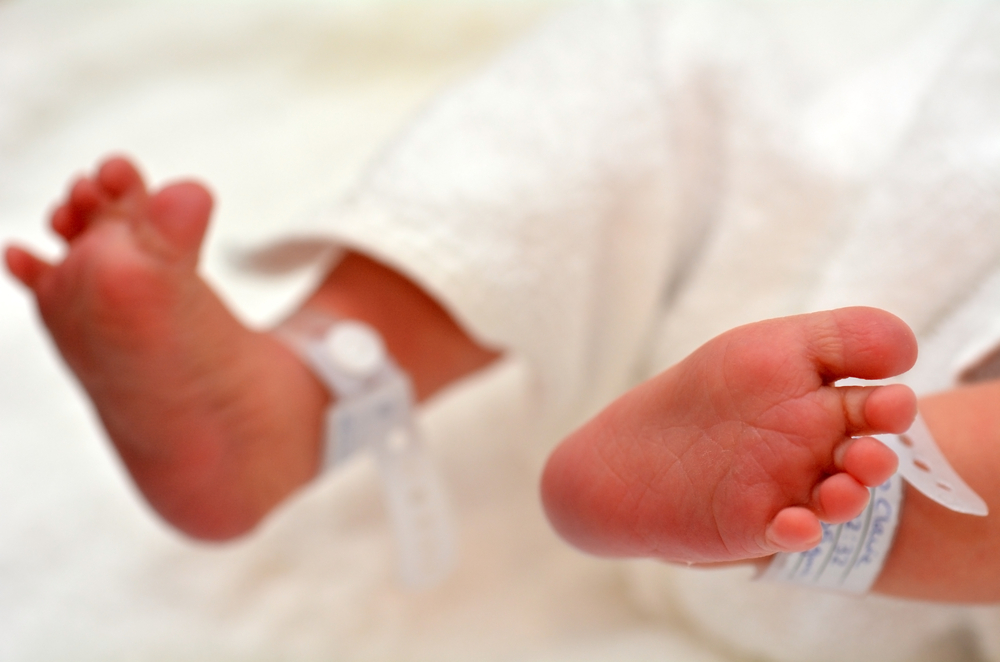 So, to keep the big surprise under wraps, they kept the nursery locked, and everyone was guessing whether the new baby would be a girl or boy. But what no one factored in was maybe there was more than one on the way! In fact, the real secret Theresa and her husband were keeping was that they were actually expecting twins!
"We kept the nursery locked, so when people came over they wouldn't see double," Theresa posted on YouTube in September 2016. "No one ever asked me if I was having twins."
The big day arrived, and they set up a camera in the hospital room to record the reactions of family and friends upon seeing double. They were all surprised when they saw that there wasn't one baby lying in the crib—there were two bundles of joy.
At the start of the video, family members can be heard guessing the baby's gender from behind a curtain of a hospital room. As they pull back the curtain and get close enough, one woman is in total disbelief upon seeing an extra bundle of joy. "What!?" she squeals, dropping her bag in absolute shock.
Some of those reactions are absolutely priceless. The best response of all? Wait till you see Granny's reaction to this jaw-dropping revelation!
Such a cute pair the babies are and a fantastic surprise for the family! "We managed to pull off the ULTIMATE SURPRISE for our family and friends!!!" Theresa captioned in the video, which has racked up more than 7 million views.
Theresa wasn't the only mom who kept her twin pregnancy a secret. Parents Korey and Sharon Rademacher plotted a similar scheme to surprise their family and friends back in 2015.
When this "best kept secret" was finally unveiled at West Florida Hospital, the couple's loved ones were caught unawares. Some even shed tears of joy seeing beautiful twin girls Maryann Faith and Brianna Grace!
Their epic reactions were all caught on camera by Korey, who later made a compilation video out of it. The compilation video, titled "Best kept secret ever?" on YouTube, has since garnered over 24 million views.
"It was a hard secret to keep but it was worth it in the end," mom Sharon told Mlive.com. "I watched all the reactions so many times after. … You would crack up. It was almost every person that asked 'Did you know?'"
"(Telling people) was fun. We had (several) months to process. They literally had five seconds. Just to see their brain spinning was great," Korey said.
What a fun way to surprise your family and friends!