ATHENS, Ohio—The family of an Ohio college student who died after pledging a fraternity is accusing the fraternity of extensive physical and mental hazing.
A lawsuit filed on Thursday, Feb. 14, in Athens County Court says Ohio University student Collin Wiant was beaten with a belt, pelted with eggs, deprived of sleep, and forced to take drugs, and drink a gallon of alcohol in an hour.
In an emailed statement, Sigma Pi fraternity said they are "aware of the tragic passing of Collin Wiant" but can't comment since they haven't been served with a lawsuit https://t.co/BfZmJowZVG pic.twitter.com/BkPx6J8MDv

— WTTE FOX 28 (@fox28columbus) February 14, 2019
The suit, seeking at least $25,000, names both the local chapter of Sigma Pi Fraternity and the fraternity's Lebanon, Tennessee-based national office.
The lawsuit says the 18-year-old freshman from Dublin died Nov. 12, 2018, of asphyxiation due to the ingestion of nitrous oxide provided to and forced on Wiant by fraternity members.
Jonathan Frost, Sigma Pi's executive director, declined to comment on the complaint.
Watch:
Arrest Reports Claim Fraternity Pledges Were Beaten And Urinated On During Hazing Rituals
'More Students Killed By Fraternity Hazing'
Timothy Piazza of Lebanon, New Jersey, died of head and spleen injuries suffered while drunkenly falling multiple times, including twice down a flight of stairs, during hazing activities at the fraternity house. He was 19 years old.
Timothy Piazza died last year after a hazing incident. Now the first young man to admit guilt and his father's reaction. @TODAYshow pic.twitter.com/6MKpCKEHsJ

— Kate Snow (@tvkatesnow) June 14, 2018
Authorities have said that the fraternity brothers waited for hours before calling for medical help.
Pennsylvania Governor Tom Wolf signed a new law on Oct. 20, 2018. The new law is raising the maximum penalty for fraternity hazing to a felony, carrying up to seven years in prison.
The death of Penn State student Timothy Piazza, is bringing a new anti-hazing law to Pennsylvania. Piazza died after a night of drinking in a fraternity house last year. Gov. Tom Wolf signed the new law that classifies incidents that result in severe injury or death as felonies. pic.twitter.com/BjQElgDNok

— CBS Evening News (@CBSEveningNews) October 20, 2018
The law is named, the "Timothy Piazza Anti-Hazing Law" after a Penn State freshman who died during hazing activities at the Beta Theta Pi fraternity house in February 2017.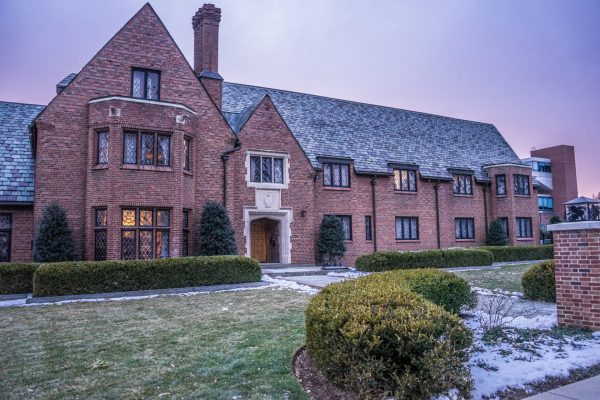 At least two other hazing-related deaths have occurred in Pennsylvania in the past five years.
Chen "Michael" Deng died in 2013 when he was 19 from injuries received during a hazing ritual by the Baruch College chapter of Pi Delta Psi at a house in the Poconos. Four fraternity members received two-year prison terms and more than 30 others received probation.
Freshman Michael Deng died after he was blindfolded and repeatedly tackled by his Pi Delta Psi fraternity brothers https://t.co/oGQ5IYVm7j via @WSJ

— Zolan Kanno-Youngs (@KannoYoungs) January 9, 2018
Marquise Braham, a student at Penn State's Altoona campus, committed suicide in 2014 at the age of 18 after allegedly suffering a mental breakdown because of hazing by the Phi Sigma Kappa fraternity.
Reuters contributed to this report.