The family of a recently deceased Indiana abortion doctor has no idea why more than 2,000 medically preserved fetal remains were stored in the family garage, an attorney representing the doctor's widow told the Chicago Tribune.
"She has no idea long how they had been there and no idea why he put them there," said Chicago attorney Kevin Bolger, according to the report. "Nobody knows."
Dr. Ulrich Klopfer died on Sept. 3. The Will County, Illinois, Sheriff's Office stated that 2,246 fetal remains were found in the garage of his home in south suburban Crete Township, following his death.
The attorney said the family has been cooperating with investigators since his wife found the remains. Bolger said the garage was stacked "floor to ceiling."
He also said the doctor's wife didn't use the garage, nor was she aware how long the fetal remains may have been stored there.
In an earlier statement, the sheriff's office said there was no evidence that any medical procedures were conducted at the property.
The coroner's office has taken possession of the remains.
Abortion Clinics Closed
Klopfer had three abortion clinics in Indiana—in Gary, South Bend, and Fort Wayne—which had been shuttered. The last one closed in 2015.
The South Bend clinic, called the Women's Pavilion, was shuttered after Klopfer's license was pulled following accusations of failing to timely report an abortion on a teen girl, according to Fox59.
Website Checkmyclinic.org noted that the South Bend clinic was closed for several health violations.
"Failed to ensure that abortion patients signed consent forms 18 hours in advance of their procedures being performed," it stated, adding that he also "failed to ensure that abortion patients received counseling from a physician, a physician assistant, an advanced practice nurse, or a midwife prior to an abortion being performed."
When Klopfer's license was revoked in 2016, an article in the South Bend Tribune about Klopfer claimed he "is likely Indiana's most prolific abortion doctor in history, with numbers going into the tens of thousands of procedures in multiple counties over several decades."
He started performing abortions in 1973 after the procedure was legalized in the U.S. Supreme Court decision in Roe v. Wade, the article stated.
Right to Life
Pro-life groups reacted to the findings of the fetal remains at Klopfer's home.
"We are horrified by the reports of over 2,000 fetal remains being found on the property of Dr. Ulrich Klopfer, a man who operated abortion facilities in Gary, South Bend, and Fort Wayne," Mike Fichter, president of Indiana Right to Life, said in a statement.
"These sickening reports underscore why the abortion industry must be held to the highest scrutiny. We are calling on Indiana authorities to join in the investigation to determine if these fetal remains have any connection to abortion operations, or personnel, in Indiana."
Former Planned Parenthood director Abby Johnson said that the findings highlighted the darkness of the industry.
"This abortion doctor died not long ago … and look what they found," she said in a statement.
"Evil always hides secrets, and there is nothing more evil than abortion."
Missouri's Last Abortion Clinic Stays Open
Missouri's last remaining abortion clinic, in St. Louis, lost its license to perform abortions on June 21, over patient safety concerns. But it will remain open, at least temporarily, under a judge's order on the same day.
St. Louis Circuit Judge Michael Stelzer said that Reproductive Health Services of Planned Parenthood's St. Louis clinic can for now continue to carry out abortions, at least until he issues a final ruling outlining the next steps. He offered no timetable for the final ruling.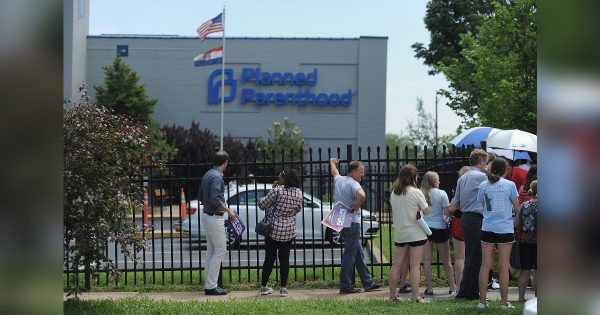 Stelzer—an appointee of then-Gov. Jay Nixon, a Democrat—said during a brief hearing on June 21 that a preliminary injunction he previously issued that keeps the clinic open would remain in place until then.
The fate of the St. Louis clinic has drawn national attention because Missouri would become the first state since 1974 without a functioning abortion clinic if it closes. Just one year prior, in 1973, the Supreme Court's Roe v. Wade decision that legalized abortion had become effective nationwide.
Epoch Times reporter Mimi Nguyen-Ly contributed to this report.