Four family members, including two young children, were killed in a fire that swept through their home in the middle of the night in Tennessee on Sunday.
Firefighters were called at 1:20 a.m. to the house on Highway 23 in Hardin County on Jan. 14, arriving at the scene within 10 minutes, reported WOPC News.
They were too late. They could do nothing to reach the victims, whose bodies were discovered only after the flames had been extinguished. One victim was still in bed.
"This is every firefighter's worst fear, having people inside a burning residence and not being able to do anything to save them," said a statement by the Hardin County Fire Department. 
The tragedy could have been worse. Two other children of the man who perished in the blaze had been staying at another house that night.

The victims were named as Jamie Franks, 35, and Robyn Franks, 36, along with their children Brody West, 9, and Josie Franks, 3.
"Jamie leaves behind two other children, Caidan and Haylee, who with the grace of God, were with their mother," wrote a relative on crowdfunding site GoFundMe.
Robyn Franks worked as a waitress in a nearby restaurant, according to her Facebook profile.
Jamie Franks had sustained nerve damage in a logging accident a few years ago, a family member told WOPC. They said Franks worked three jobs to support his family and never heard him complain.
A neighbor said that Jamie Franks was the kind of man who would give you the shirt off his back, reported WOPC. "I cant imagine having to plan a funeral for an entire family," said another neighbor.
A family member has set up a crowdfunding page to help pay for the funeral, which is this weekend.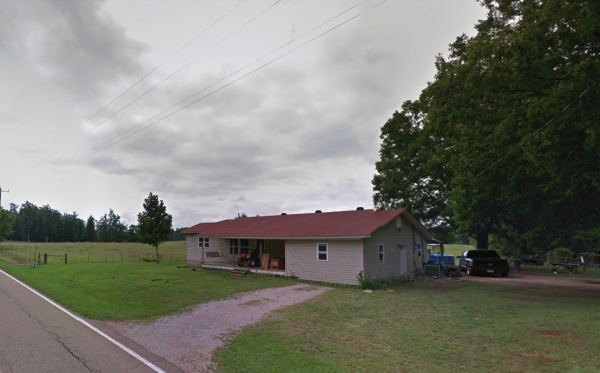 The fire is believed to be accidental, according to WPOC, and the cause of the blaze could not be determined.
The Harbin County Fire Department stressed the importance of making sure smoke alarms are fitted, saying that they can be installed free of charge by the fire service.
The tragedy has naturally sparked grief and shock in the community.
"Literally heartbroken right now," wrote friend Allie Kirkland on Facebook. "Prayers for Robyn's family. She was such an amazing person who cared for everyone, especially her family."
Recommended Video:
Toddler With Rare Heart Condition Gets to Go Home After 402 Days in the Hospital