The father of Missouri's first COVID-19 coronavirus patient went to a school dance with another daughter on Saturday, effectively breaking a self-quarantine order, according to officials.
Now, Villa Duchesne and Oak Hill School will be closed on Monday after school administrators learned of the incident. They noted that the COVID-19 patient's sister goes to Villa and went to the dance.
"If you attended the dance, please be attentive to any symptoms you are experiencing." Villa Duchesne said in a message to students and parents. The daughter and father attended a pre-dance party with other students in the St. Louis County area that was held at another Villa student's home before they attended the dance at the Ritz-Carlton in Clayton, according to the St. Louis Post-Dispatch.
Both schools are independent Catholic schools in Frontenac. Villa is an all-girls school for grades 7 through 12. Oak Hill has preschoolers through the sixth grade, according to the local newspaper.
St. Louis County Executive Sam Page told reporters in a press conference on Sunday that the COVID-19 patient's family was told to self-isolate at their home in Ladue, adding that the father did not follow instructions from the local health department.
The father "must remain in his home or they will issue a formal quarantine that will require him and the rest of his family to stay in their home by the force of law," Page said.  The father "did not act consistently with the health department's instructions and instead … he decided to take his daughter to a school function," he noted.
But Page, who said he is a medical doctor, stressed the risk from COVID-19 in St. Louis County is still low. "We have to be prepared and we have to be educated," he said.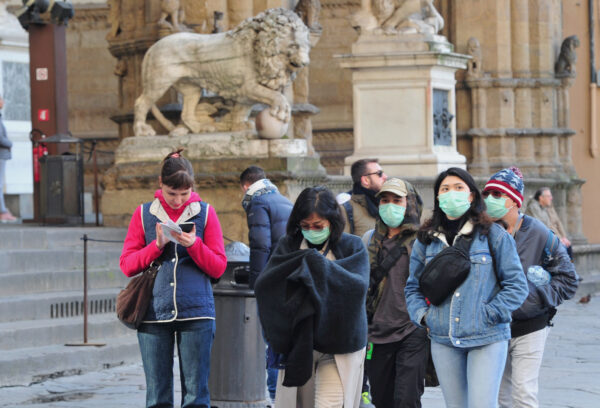 The state's first COVID-19 patient returned home from Italy, which is in the midst of a severe coronavirus epidemic that has prompted mass quarantines in the country's northern regions, before contacting officials on Thursday, March 5, officials told KMOV. She returned from Italy to Chicago on March 2 before taking an Amtrak to St. Louis on March 4.
After calling a COVID-19 hotline, she then went to Mercy Hospital on Friday, according to health officials.
"Amtrak is notifying passengers and employees who may have been on the same train, and as a precaution, we have taken the train out of service for comprehensive cleaning and disinfection, and are also working to do a thorough disinfection of the Chicago and St. Louis stations," a statement said, reported Fox News.
Investigators are now attempting to determine who the woman, who is in her 20s, may have had prolonged contact with when she returned back in the United States.
"We are looking at her travel schedule, being on trains and planes and staying in hotels, and local contacts." said state department director, Dr. Randall Williams, reported the Post-Dispatch. "When we say contact, we mean 15 to 30 minutes within 6 feet of the person."
So far, more than 500 COVID-19 cases and 21 deaths have been reported in the United States. Most of the deaths have occurred in Washington state.