A lawsuit will likely be filed within the end of the month regarding the death of a girl who dropped from a cruise ship window.
Chloe Wiegand, who was 18 months old, fell from the 11th story of a Royal Caribbean ship that was docked in San Juan, Puerto Rico.
Her family said they have requested to see security camera footage of the incident, reported WNDU, a local news station in South Bend, Indiana. The girl and her family were from the city.
The station, on July 17, also reported that the family will file a lawsuit. However, the broadcaster offered few details.
A lawsuit will likely be filed by the end of July in the death of a Granger toddler who fell 11 stories from a cruise ship.https://t.co/W1QH4CeaT4

— WNDU (@WNDU) July 18, 2019
Police investigating the death said it is still too early to declare the child's death an accident.
"There are various possibilities. It could be a homicide. It could be a murder. It could be an accident," Sgt Jose D. Sanchez, acting head of the San Juan Police Department's Homicide Division, was quoted as saying by Newsweek.
Police have not filed any charges in the case.
The family's attorney, Michael Winkelman, said her death wasn't "like the Michael Jackson story, where [he] was dangling the child out the window," reported the New York Post.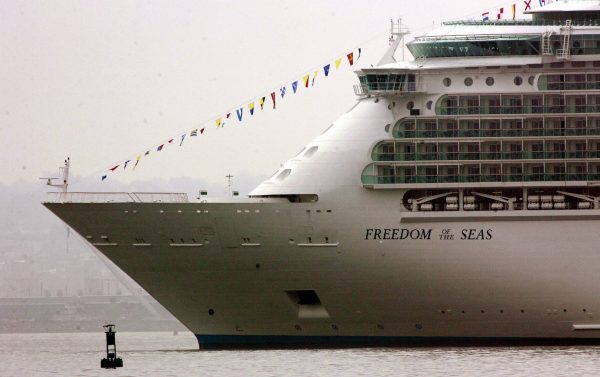 Winkelman said the child's grandfather, Salvetore Anello, placed her on the railing of the ship's 11th floor and was not aware there was an open window before she fell. The ship was docked in Puerto Rico.
"I think Royal Caribbean needs to answer these questions: Why would you ever in a kid's play area put windows that passengers can open? I mean, we've all had that experience where someone walks into a glass sliding door thinking it's not there," Winkleman said. "This is the inverse of that. It was reasonable for Sam the grandfather to think that this was all glass because from his perspective, it was all glass."
The family is now seemingly holding Royal Caribbean responsible for her death.
Royal Caribbean previously released a statement about the girl's death.
"We are deeply saddened by yesterday's tragic incident, and our hearts go out to the family. We've made our Care Team available to assist the family with any resources they need. Out of respect for their privacy, we do not plan to comment further on the incident," it reads.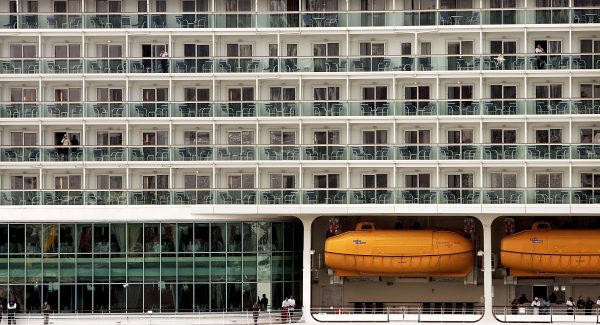 Memorial
Her family recently wrote an obituary for the girl.
Chloe "loved to give hugs and blow kisses, even to strangers," her family wrote on Legacy.com. "Though she was not on this earth long enough, her smile, beauty, and kindness changed every life she encountered. She could make anyone grin with just a glace of her beautiful face and huge brown eyes."
"She watched from the stands at countless games and practices and was everyone's favorite team mascot. Every teammate was a brother to Chloe," her obituary added. "She had the opportunity to ice skate twice herself."
"Chloe was loved and cherished beyond measure every single moment of her life," her family continued. "This crippling and devastating loss leaves a void in our lives that will never be repaired. We hold her in our hearts and memories and will continue to do so for the rest of our lives. The world was a better place because Chloe existed in it, even for a short time."