The family of Akai Gurley, an unarmed black man who was shot and killed in Brooklyn last November, said they are going to sue New York City for $50 million.
Lawyers for the family of Gurley have filed legal papers that holds the city, the New York housing authority, and police liable for his death.
Gurley was shot at the stairwell at the notorious Louis Pink houses East New York, a neighborhood in Brooklyn by NYPD officer Peter Liang. Liang and his partner were both rookie officers and were doing a routine patrol when the incident took place.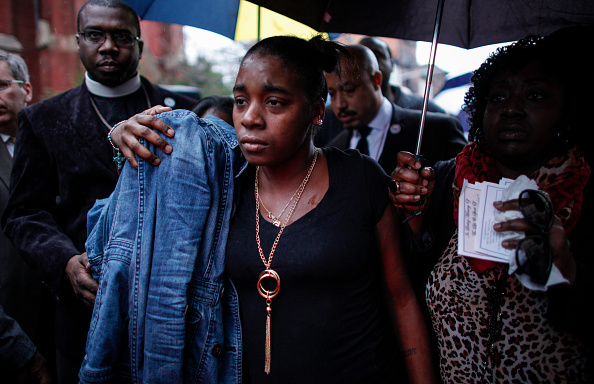 Family lawyer Scott Rynecki said the death wasn't justified and was based on errors.
"There was no justification for this police officer having his gun out of the holster, in his hand and his finger on or near the trigger so this shooting recklessly occurred," Rynecki told The New York Daily News.
"There was no threat of imminent harm by Mr. Gurley or anyone else."
The lawsuit will be filed on behalf of Kimberly Ballinger, Gurley's partner, and their 2-year-old daughter, Akaila. "I want to make sure Akai doesn't die in vain," Ballinger was quoted as saying.
"Life has become very hard for me and my daughters. Akaila, my 2-year-old, and also Kamaya, my 5-year-old, ask me every day, 'Can we go to Heaven and get Akai? Can we bring him home?' That's very devastating," Ballinger told NY1.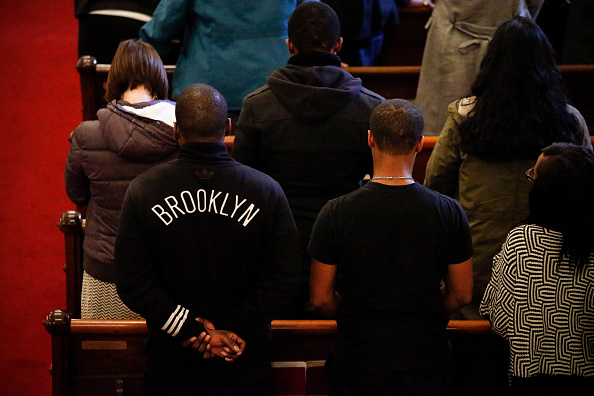 "The shooting death of Akai by the police was reckless and should not have happened. Akai was a great father and a good person who didn't deserve to die the way he did. We miss him, and we will keep fighting for justice and change in New York City."
Investigators say that Liang was holding his gun in the same hand he used to open the door. The gun went off and hit Gurley, who was not armed.
Ballinger filed a suit against the New York City housing authority, saying the stairwell had inadequate lighting and claimed it contributed to the incident.
The NYPD described the shooting as an accident.
Gurley's funeral was held in December and were marked by protests against the NYPD.