The family of Landen, the 5-year-old boy who was tossed from a Mall of America balcony, issued an update on GoFundMe as the crowdfunding page raised $675,000 dollars as of April 16.
"During my most recent visit with Landen, holding his hand revealed a calm and warm aura in his room, one that likely is contributed from all of the immense outpouring of prayer and support from everyone across the globe," a family member, Noah Hanneman, wrote on the page in the latest update.
The condition of Landen, whose last name was not disclosed, showed "very little change at this point, but we are hoping to get some good news back from some upcoming tests in the next few days," Hanneman continued.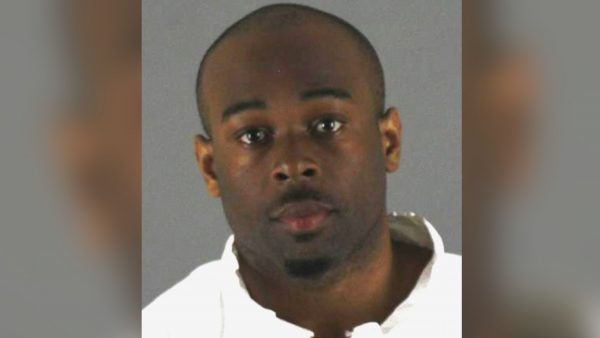 "Please continue to keep Landen in your thoughts and prayers, together we can all come together to help heal Landen," he added, saying that the family still wants privacy.
Minnesota man, Emmanuel Deshawn Aranda, 24, was arrested in the case soon after he threw the child, seriously injuring him.
On April 15, Aranda was charged with attempted murder after he reportedly confessed to the crime.
Nearly $500,000 was raised in one day.
Aranda, who was was banned from the mall in the past, was "looking for someone to kill" on the day he tossed the boy over the balcony, police said, reported CBS News. He's been convicted in the past for assaults at the mall, including an incident in 2015 where he tossed a glass of water and a glass of tea at a woman who wouldn't purchase something for him.
The mother of Landen stated that he came very close to her and her child as they stood outside the Rainforest Cafe, CBS reported.
She asked Aranda if they were in his way, and without warning, he grabbed her son and threw him over.
"He had been coming to the mall for several years and had made efforts to talk to women in the mall, but had been rejected, and the rejection caused him to lash out."
"Defendant indicated he had been coming to the Mall for several years and had made efforts to talk to women in the Mall, but had been rejected, and the rejection caused him to lash out and be aggressive," a complaint said.
Prosecutors have stated that they will seek a sentence that takes into account aggravating factors in the case.
Violent Past
CBS Chicago reported that Aranda, who hails from Chicago, worked at a Golden Nugget in 2014.
"He proceeded to get up, take his plate and crack him upside the head with it, busted the plate completely," a server, who worked with him,  told the news outlet about the incident. "He ended up pulling out a knife."
People were putting their children under tables because he was saying he would kill or stab somebody, she added. "He wanted to hurt someone that day we were just purely lucky that he didn't," she said.
He was later arrested.
Investigators say 24-year-old Emmanuel Aranda confessed that he had a plan to kill someone at the mall the day he allegedly threw a 5-year-old boy off a third floor MOA balcony. https://t.co/gXy1yIS0IV pic.twitter.com/IGic1X4m2X

— KARE 11 (@kare11) April 15, 2019
Regarding the 5-year-old's injuries, "It makes me sick really makes me sick, my prayers go out to the family for that poor little boy," she said. The woman chose not to be identified.