A registered sex offender was taken into police custody in California after allegedly trying to kidnap two small children from a park.
Marcus Dewitt, 29, was arrested on March 11 in the city of Lake Elsinore after being subdued by the children's family members and witnesses.
Police said in a statement that DeWitt—who is a convicted sex offender—tried to grab a 3-year-old boy by the arm while the child was at a play area at Rosetta Canyon Sports Park.
The little boy was partially inside a play apparatus and DeWitt didn't manage to make off with the child, the Lake Elsinore Sheriff's Station press release stated.
After the first failed kidnapping attempt, DeWitt allegedly picked up a 4-year-old boy and tried to leave the area with the child, according to police.
Investigators said the children's parents saw what was happening and immediately sprung into action.
"The victim's parents and other family members saw the abduction, were able to catch DeWitt and wrestle the boy away from him," a Sheriff's Department statement said. "DeWitt attempted to leave the area, but was subdued by a member of the boy's family."
Police said other witnesses and family members also held DeWitt down and subdued him until police officers arrived and took him into custody.
The children were not injured in the incident, authorities said.
DeWitt was expected to be booked into the Cois Byrd Detention center on kidnapping charges.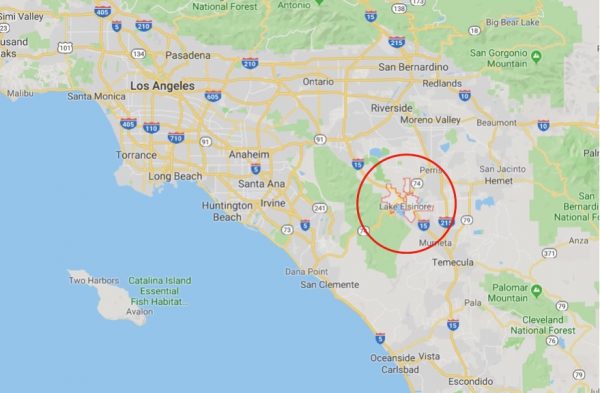 He is being held on a $1 million bail, according to KTLA, and is scheduled to appear in court on Wednesday.
Man Arrested for Trying to Kidnap 9-Year-Old From Harry Potter Ride
Twenty-three-year-old Jason Mikel was arrested for allegedly attempting to kidnap a 9-year-old girl from The Wizarding World of Harry Potter attraction at Universal in Orlando.

Mikel, of Illinois, was arrested on charges of attempted kidnapping of a child under the age of 13, battery, and possession of marijuana under 20 grams, according to an arrest affidavit from the Orlando Police Department.
On Monday, Dec. 31, during Mikel's first appearance before a judge, a defense attorney told the judge the evidence does not support the recommended charge of kidnapping, according to WKMG.
The judge gave the state of Orlando 24 hours to file a supplemental report, but until then, Mikel will be held without bond until further notice.
According to police statements, Mikel and the girl were in the locker area of the Harry Potter and the Forbidden Journey attraction when he touched her shoulders and told her to go outside, where her mother was supposedly waiting. The girl became scared, managed to get away, and returned to her mother, police said.
"A man touched her on the shoulder and told her to go outside and her mother was outside," an arrest affidavit stated, referring to the girl. "She got scared and was able to get away from him and return to her mother."
A witness reportedly went on to say she saw Mikel put his hands on the girl and tell her, "Mommy is over here," according to the police statement. The witness said the girl looked very scared and "broke free from him and ran over to her mom," according to officials. The witness then checked with the girl's mother, who denied knowing the male, reported Fox News.
The witness then told Universal employees about the incident, at which point Mikel ran away, police said.
Employees followed Mikel to the Hogwarts Express, where they detained him.
Mikel was then taken into custody.
Epoch Times reporter Tiffany Meier contributed to this report.