It is a tradition for the Chinese to welcome the Lunar New Year by sending greetings and well wishes to loved ones and those they respect.
Tens of thousands of Falun Gong practitioners around the world recently sent New Year's greeting e-cards to Mr. Li Hongzhi, the founder of the ancient spiritual practice that was first introduced to the public in 1992.
The practice—with slow, meditative exercises and moral teachings based on the tenets of truthfulness, compassion, and tolerance—has since spread to more than 70 countries around the world, according to the Falun Dafa Information Center, the official press office for the group.
Its popularity in China—with an estimated 70 to 100 million practitioners at its peak—was perceived as a threat to the Chinese regime's authority. In 1999, then-Chinese Communist Party leader Jiang Zemin launched a nationwide persecution of Falun Gong practitioners. Thousands have died, with an estimated 450,000 to one million adherents held in Chinese labor camps, prison, and other detention facilities at any given time, according to the information center.
Inside China
But practitioners in China and beyond have persisted in their faith despite trying circumstances. Adherents from 30 provinces and directly governed municipalities in China sent New Year's greetings to the founder, Mr. Li, to express gratitude and warm wishes for the coming year.
Adherents from a number of locales expressed their determination to continue abiding by Falun Gong's teachings despite the ongoing persecution.
Meanwhile, practitioners from China's military jointly sent greetings. They came from different departments of the army, including air force veterans and researchers at China's military academies.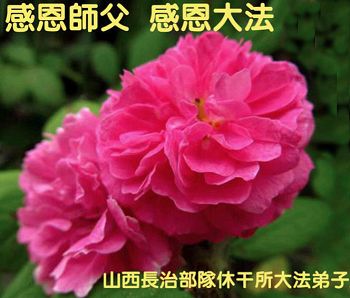 Yu Changxin, the chair of a military hospital, described how his life changed after practicing Falun Gong. "My life philosophy, worldview, questions about life sciences, social sciences, were all solved when I read 'Zhuan Falun' [Falun Gong's main book of teachings]. My realm of thinking was uplifted and upgraded," he wrote in his greeting card.
Many Falun Gong practitioners in the military have suffered persecution, including Yu. He was sentenced at a secret trial to 17 years imprisonment because of his faith.
Another practitioner, a 24-year-old from Guangdong Province in southern China, spoke of the unexpected way he came to learn about Falun Gong. Using the pseudonym Hao Yun, he said he was questioned and detained by police several times for expressing his opinions on social issues online. Yearning to have the freedom to speak his mind, he learned how to breach the internet firewall and began accessing information that he couldn't before. He was then able to read the Chinese edition of The Epoch Times and found out the truth about the ongoing persecution of China—a sharp contrast to the state's hate propaganda against Falun Gong, which is spread through state media and school education.
"It was unbelievable. From when I was young until now, what I learned about Falun Gong was completely reversed. I had no idea Falun Gong practitioners were persecuted. What a tragic situation they are in," he told The Epoch Times.
Growing curious about the practice, he downloaded the texts of Falun Gong teachings and has since become a practitioner.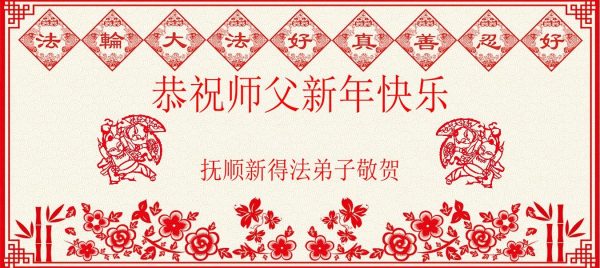 Meanwhile, a high school student from Wu'an City, Hebei Province said while he does not practice the faith himself, he has admired practitioners' kindness and carefree outlook on life—from seeing the impact of Falun Gong on his father and grandmother, both practitioners. He wished Mr. Li a happy new year and hoped that more of the world will know what is going on in China. "To let all people know the truth, I will also make an effort to contribute what I can to let Falun Dafa be spread."
Europe and Americas
Practitioners spanning the European continent also sent greetings, including from Finland, the UK, France, Holland, Denmark, and Norway.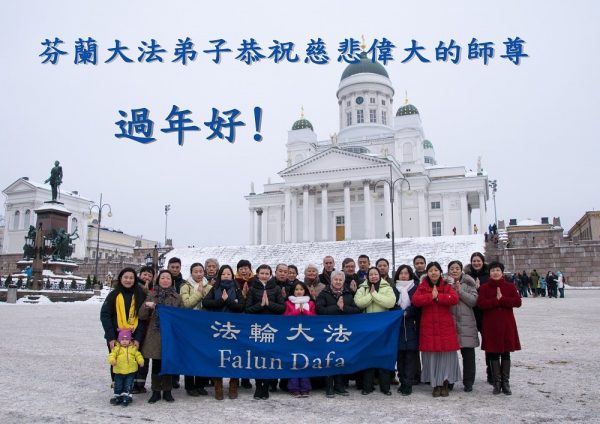 In North America, practitioners in Canada and 17 regions of the United States also expressed gratitude, some with poems written to ancient Chinese rhyme schemes.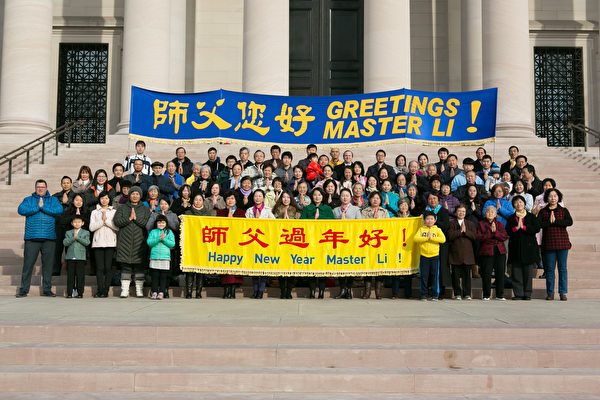 In New York City, Chinese community leaders also sent greetings to Mr. Li. The president of the Chinese Consolidated Benevolent Association in Manhattan's Chinatown, Jerry Shiao, said he is grateful that Falun Gong practitioners who abide by truthfulness, compassion, and tolerance have allowed the world to become more kind and peaceful.