SAN FRANCISCO—On a gorgeous day in San Francisco Falun Gong practitioners celebrated the arrival of the year of the Monkey with a Chinese New Year parade. Prior to the parade over 600 practitioners performed the discipline's slow moving exercises for two hours outside the Civic Center downtown. Then the parade set out on Market Street, went through Union Square, and ended in Chinatown's Portsmouth Square. Here, the celebration continued with dance, music, and poetry, all in traditional Chinese style.
The audience varied from the local Chinese residents who brought their own chairs to enjoy the performance to tourists visiting San Francisco from around the world.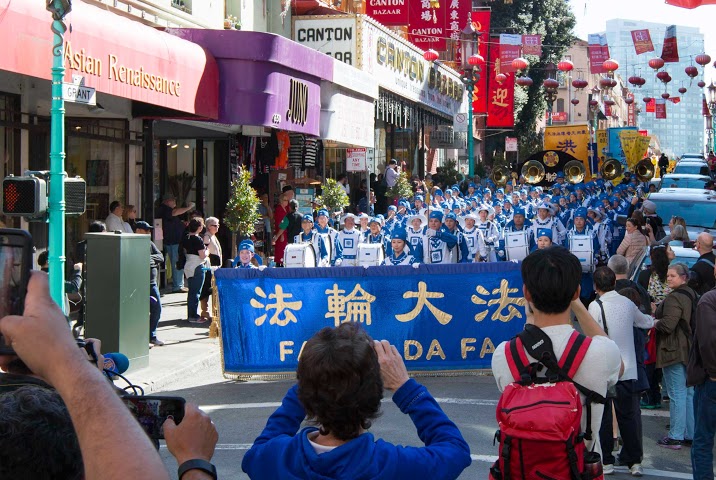 Taking a Stand
The events had a serious side, as practitioners passed out materials to educate the public about the persecution of Falun Gong going on in China. They asked for support for a resolution in the U.S. House of Representatives opposing forced organ harvesting in China and requested signatures on a petition calling for an end to it.
Benediktas Opeikis was traveling from Lithuania and happened to catch the celebration. He was moved by the efforts to raise awareness about the Chinese Communist Party's (CCP's) harvesting of organs from Falun Gong practitioners, saying: "It is not human beings doing this thing. It is just wrong. It is persecuting people that are not like that. It is dictatorship. It reminds me of North Korea. I will spread the news to stop this thing. In Europe the parliament has taken some actions already. All democratic countries should ban this."
Beauty and Awareness
Sabrina, a lawyer from New York had seen such celebrations in New York City, but it was her first time seeing it in San Francisco. She recognized Falun Gong, the spiritual meditation practice that originated from China.
"It is beautiful! So many people came out today. I look forward to read the materials that were handed out to me and to learn more about the world around me because it impacts China but also us here in the U.S.
"It is sad to know that a government is taking advantage of its citizens when its job is actually to protect. It really sad to see this. China should be in the spot light even more for the human rights practices. I know about this now. But others don't. I will definitely spread the word."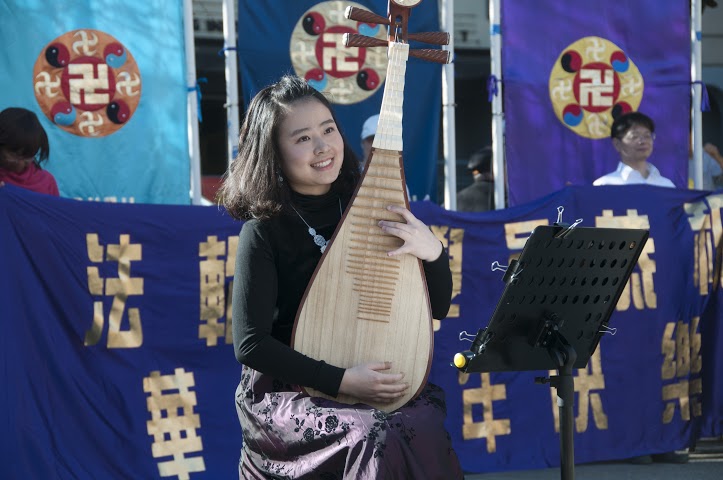 An Honor
Peggy from British Columbia, Canada, was inspired to take action against the persecution.
"It is an honor to see this. If I could do anything to stop [organ harvesting] I would do anything I could. As a voting Canadian, I will look into this with my prime minister and government in power in Canada."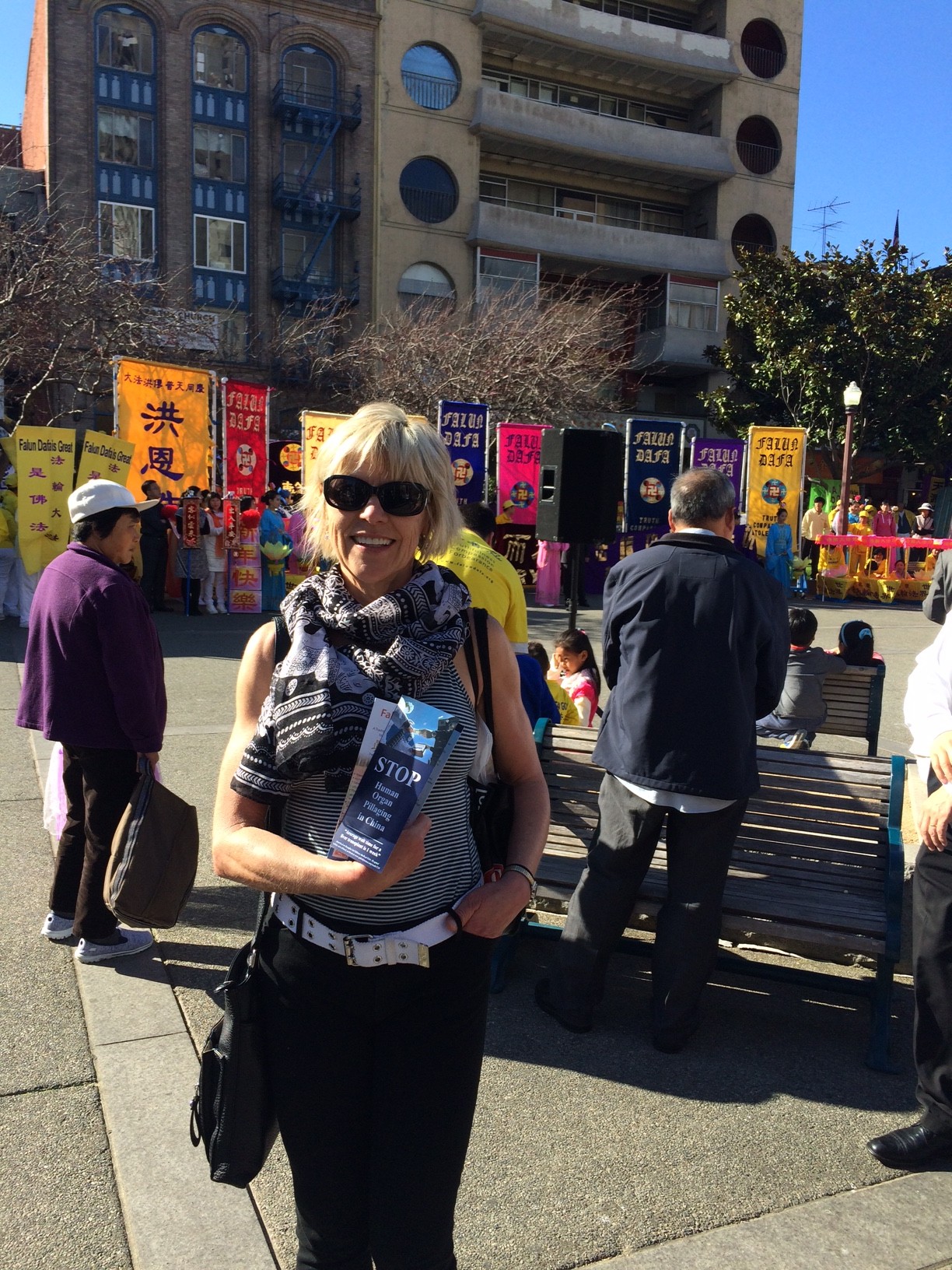 Global Awareness
Patricia from Switzerland was in San Francisco on a business trip. She had not heard of the organ harvesting by the CCP, but once she learned about it she thought the world should take action.
"It is horrible. Also, no free speech, internet is censored, you are not allowed to question the government, so in general is very bad.
"What I think is the worst part is that other countries are not willing to take action. Most people are aware of it, but many countries are benefiting from those living conditions because China is able to provide very cheap services and products, and therefore the UN, Europe, and the U.S. are willing to look the other way. And I think the political pressure should be higher."
"I will sign the petition. I will spread the message to the people I know. At least we raise the awareness to the general population that this is going on."

Tell Everyone
Rebecca Lei from Los Angeles wanted to spread the word as well.
"We should all support the House resolution. Organ harvesting is a big issue that should get more attention. I will tell everyone I know."

Falun Gong
The practice of Falun Gong involves doing meditative exercises and living according to the principles of truthfulness, compassion, and tolerance. Then-head of China's regime, Jiang Zemin, initiated a campaign of terror against the spiritual practice on July 20, 1999. Jiang feared how many people had taken up the practice—between 70 and 100 million people—and the popularity of its traditional moral teachings. According to human rights organizations, the Chinese regime has killed tens of thousands of Falun Gong practitioners by torture or through the forced harvesting of their organs.