Falun Gong Practitioner Who Met With European Parliament VP Faces Prosecution
December 1, 2006 12:00 am Last Updated: December 1, 2006 12:00 am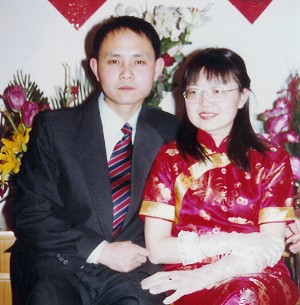 Beijing Falun Gong practitioner Cao Dong, who has been detained for almost half a year for meeting with Vice-President of the European Parliament, is scheduled to be tried in court in the near future. Cao Dong's family has not been able to find a lawyer willing to defend him.
On May 21, 2006, Cao Dong met with Vice-President Edward McMillan-Scott of the European Parliament, who was visiting Beijing at the time. Cao described to him the persecution Falun Gong practitioners are suffering in China, and as a consequence was taken away by the Chinese Communist Party (CCP)'s national security officers on the same day.
According to internal news within the 610 Office an organization specifically set up to persecute Falun Gong practitioners, Cao Dong has been detained under severe circumstances since August. He has been subjected to brain-washing attempts and has suffered various mental and physical tortures, including using his relatives to emotionally torment him. Cao, however, has not bend to the pressure.
In late September, the CCP transferred Cao to Gansu Province, and detained him at the National Security Department Detention Center of Gansu Province in Lanzhou City.
On September 30, after Cao had been detained for more than four months, Section Chief Wang Qinghua of the Qingyang City National Security Bureau in Gansu Province led officers to the home of Cao Dong's parents and announced his arrest with the following warrant:
Qingyang City National Security Bureau Arrest Warrant
Qingyang Security Arrest Warrant [2006] No. 01

According to regulation 59 of the procedural law, authorized by the Qingyang City People's Procuratorate, our bureau has arrested Cao Dong, who is suspected of involvement in the Falun Gong organization to sabotage the execution of the law, at 15:00 on September 29, 2006. Cao is now being detained at the National Security Department Detention Center of Gansu Province in Lanzhou City.

September 30, 2006
Wang Qinghua told Cao Dong's parents that Cao's case is "very serious," and asked them not to contact him. If any change in the situation would occur, they would be notified. The CCP officials did not inform Cao's wife, who is in Beijing, of the situation. Cao's parents began their long wait at home.
During this period of time, Cao's safety has affected the feeling of people inside and outside of China. Mr. Edward McMillan-Scott wrote a letter to the CCP's ambassador of the European Parliament, Guan Chengyuan, on October 27, 2006, demanding an immediate release of Cao Dong.
On November 29, the Minghui website exposed that on November 1, Section Chief Wang gave Cao's mother some of Cao's personal items and said that Cao's case would be transferred to the prosecution section of the Qingyang City Procuratorate in one to two days. If the family wished to hire a lawyer, they would better start right away.
An insider exposed and analyzed that though the case is being handled by the Qingyang City National Security Bureau on the surface, in reality, it is fully controlled by the Beijing National Security Bureau. The reason for transferring the case to Gansu Province is that Gansu is located in north west China where news cannot spread as quickly as in Beijing; moreover, transferring the case to Qingyang City is aimed at getting Cao Dong to write a statement (for example, a so-called pledge to stop practicing Falun Gong, a letter to plead guilty and repent.) An insider also disclosed that no one can really touch this case, as the true commands come from higher levels.
When Cao Dong's family entrusted someone to find a lawyer for Cao, they were being closely monitored, which caused tremendous pressure and a threat to their safety. Under the current circumstances, it is hard for them to find a lawyer who dares to defend Cao in court.
In addition, lawyer fees are high. Including travel expenses, some lawyers are asking for 8,000 yuan (approximately US$1,022) before willing to take on the case. Some are even asking for over 10,000 yuan (approximately US$1,277). These are large amounts of money for the average Chinese citizen. The family has so far been unable to find a lawyer for Cao.