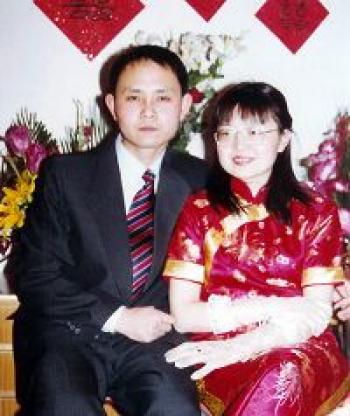 BEIJING—Falun Gong practitioner Ms. Yang Xiaojing died on Oct. 1 in Beijing as a result of the Chinese communist regime's persecution.
Ms. Yang Xiaojing, 45 years old, was employed in the Beijing Power Supply Design Institute's computer center. Because she refused to write a guarantee statement to give up the Falun Gong practice, she was removed from the computer center. The Institute's stated reason for her firing was that she had "breached labor discipline."
Ms. Yang had been arrested twice and detained in the First Division of the Beijing Women's Forced Labor Camp, where she suffered brutal persecution.
To rescue his imprisoned wife Yang Xiaojing, Falun Gong practitioner Cao Dong met with the Vice President of the European Parliament Mr. Edward McMillan-Scott on May 21, 2006. He informed Mr. McMillan-Scott about the severe persecution that the couple, and other Falun Gong practitioners, had experienced. Two hours after the meeting, plainclothes agents from the State Security Bureau arrested Cao Dong.

He was detained, illegally according to Chinese law, and sentenced to five years of imprisonment on February 8, 2007. He is currently held in Tianshui Prison in Gansu Province.
At the end of August 2006, Ms. Yang was released from the forced labor camp. She, along with Cao Dong's friend, musician Yu Zhou, contacted lawyers for help. Yu Zhou later died from the persecution. It is believed the grief and pressure had a negative impact on Yang. Soon after that her health deteriorated.
In August 2008 a medical examination at the Xijin Hospital in Xi'an City of Shaanxi Province showed that she suffered from lymphoma. She was unable to lie down in bed or eat due to the severe pain.
On the day of Yang's death, her father asked the Tianshui Prison to allow her husband, Cao, to pay a farewell visit to his wife, but they refused.
Ms. Yang Xiaojing and Mr. Cao Dong were married on February 24, 2000. They had been together for only nine days during their entire nine-year marriage. For the rest of the time they were either in prison, in forced labor camps or visiting each other in detention.