Senior Journalist's View on the Falun Gong Issue
April 27, 2010 6:40 pm Last Updated: October 1, 2015 8:17 pm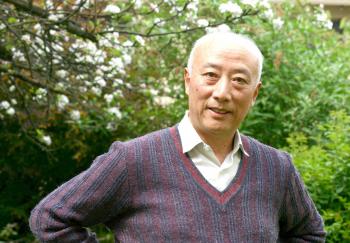 On April 25, 11 years ago, 10,000 Chinese citizens, all Falun Gong practitioners, spontaneously gathered in front of the State Bureau of Letters and Calls to peacefully appeal for the right to pursue their practice of Truthfulness, Compassion, and Forbearance. The event, now known as the "Falun Gong 4.25 Peaceful Appeal," brought awareness of Falun Gong to the world. It was also the beginning of a peaceful protest that would span the next 11 years, carried out by the largest group of people to ever have been persecuted in China.
Wu Baozhang, former director of Radio France Internationale's (RFI) Chinese program, shared with The Epoch Times his views on the significance of the Falun Gong issue and its impact on Chinese society as a whole. He also spoke about future trends in Chinese society and the standpoint from which democratic countries view Chinese issues.
The Core Political Issue
Wu said, "I think the 4.25 incident marked the beginning of peaceful protests as a way for Chinese people to resist persecution through clarifying the facts and opposing the Chinese Communist Party's (CCP) lies and violence." Wu also sees it as the starting point of the Chinese human rights and anti-violence movements of the 21st century. "The CCP's 11 years of brutal persecution and suppression have not only failed to wipe out Falun Gong, but have instead pushed Falun Gong to the peak of historical and moral significance."
Before retirement in 2003, Wu had worked for the Xinhua News Agency for 28 years and subsequently for RFI for another 13 years. He said he had been observing Falun Gong since the 4.25 incident in 1999 and came to the conclusion that "the Falun Gong issue is the core of all political issues in China."
"I am not looking at it from Falun Gong's viewpoint. I am looking at it as a journalist working in today's social environment," he said.
Although unable to return to China, Wu said he was able to keep up with happenings in China through various means. "After eleven years of brutal persecution, there are still many Falun Gong practitioners in every level of society in China. When I was still with RFI before I retired in 2003, I heard from my friends in Beijing that they would often receive Falun Gong flyers in their mailboxes."
And while the persecution was unfolding in China, Wu notes that there was a parallel development–Falun Gong became an international movement over the same time period. There are currently Falun Gong practitioners in North America, Europe, Japan, Taiwan, India, and other Asian countries. "This shows that Falun Gong's principles and values have not only been widely accepted by Chinese descendants, but by people internationally as well," Wu said.
As someone in his 70s who survived all the political campaigns the CCP launched since it took over China, Wu said he understands the CCP very well. "The reason the CCP has constantly launched political campaigns over the past 60 years is solely to solidify its rule." He said that throughout all of its political movements, the CCP has always succeeded in its campaigns of persecution, even to the extent of successfully "reeducating" its victims. Some former dissidents even "turned around and praised the CCP after being persecuted by it."
"Under the CCP's tyranny, no persecuted group has ever been able to resist persecution so bravely and enduringly as Falun Gong has done, nor has any group been able to expose the CCP's lies and violence as thoroughly as Falun Gong has. Never.
"No group of victims under the CCP's tyranny has been able to file lawsuits overseas against the head of the persecution like Falun Gong has against Jiang Zemin, gaining sympathy and support from the international jurisdiction community. Never.
"And no group under the CCP's persecution has been able to assemble a performing arts group like Shen Yun Performing Arts to promote traditional Chinese culture worldwide. I think Shen Yun has become the classic of Chinese performing arts."
Having worked for both Chinese and overseas media, Wu said he knows how much effort the CCP has put into influencing Western media. He said the CCP often invites Western reporters to Beijing to communicate the CCP's reporting guidelines to them.
Once, as the director of RFI's Chinese programs, he received a phone call from the Chinese Embassy in 2000. He went to the embassy, and after some polite remarks, the Chinese official took out a bag of materials, all of which were anti-Falun Gong propaganda. The official told him, "We hope your program does not report on Falun Gong from now on."
Wu could see that the CCP was doing whatever it could to influence international media with anti-Falun Gong propaganda. As to why it was doing this, Wu said, "I am further convinced that it is because the Falun Gong issue is indeed the core of all political issues in China."
Persecution Showcases Falun Gong
Wu thinks the reason the CCP is so nervous about Falun Gong is because, of all the groups persecuted by the CCP over the years, Falun Gong is the only one that has thoroughly exposed the CCP's nature.
Moreover, Falun Gong has successfully filed lawsuits against the head of the persecution overseas and in the United Nations. "There has never been a group like this in China's modern history," Wu said.
"At the beginning, the CCP had planned to wipe out Falun Gong in three months or a year. But it is obvious that the Falun Gong group is indestructible because it is upright, and its practitioners will never give up their faith. In this sense, the more harshly the CCP persecutes Falun Gong, the faster it accelerates its own doom."